Updated Oct 20, 2021 -

World
Reports: Brazil leader to be accused of crimes against humanity over COVID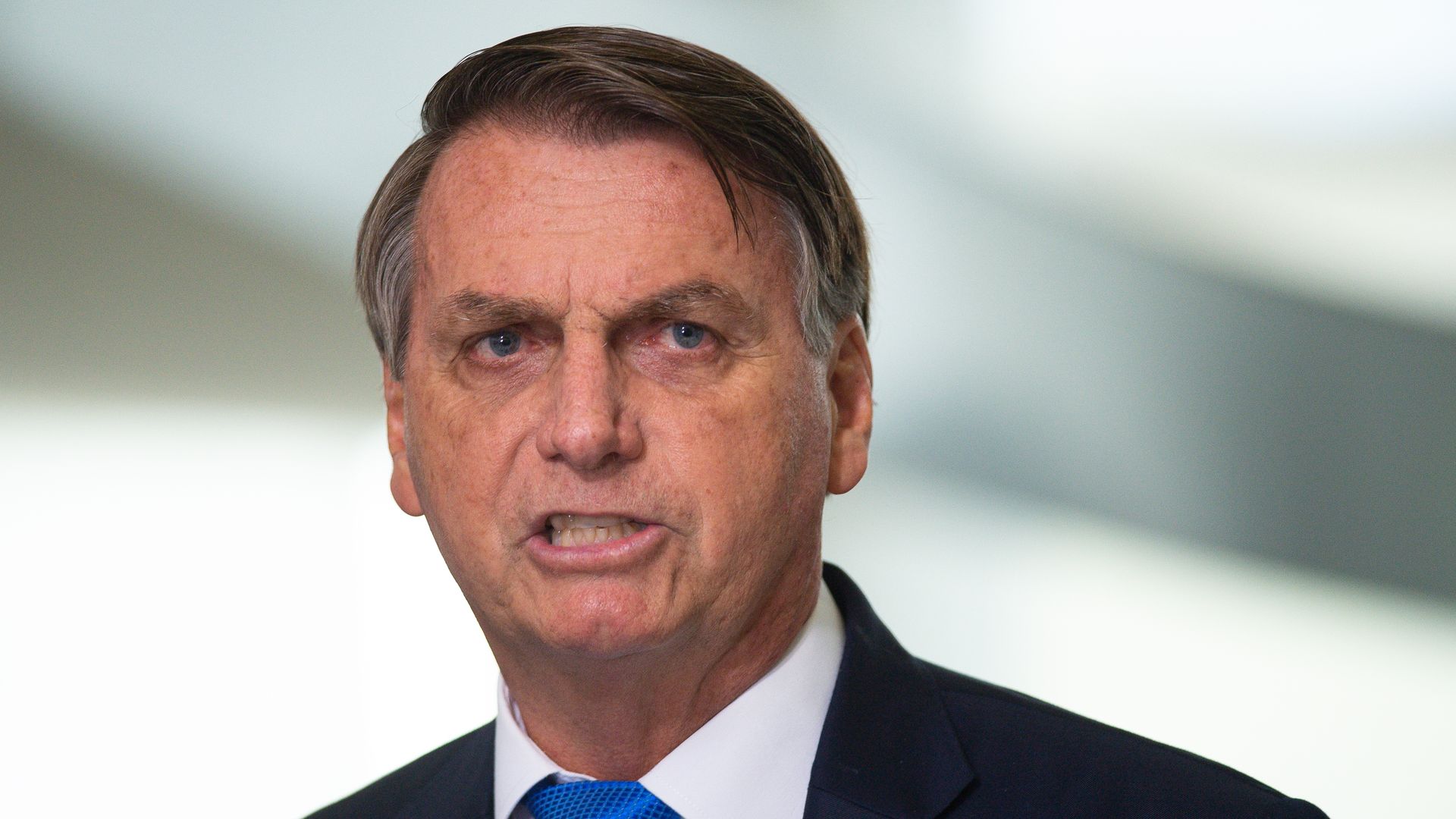 A Brazilian Senate panel will recommend President Jair Bolsonaro be charged with "crimes against humanity," alleging his COVID-19 pandemic response led to hundreds of thousands of deaths, per the New York Times and the Washington Post.
The latest: The lawmakers initially said Bolsonaro should be charged with mass homicide and genocide, but they updated the report to replace these recommendations with the new charge, its lead author, Sen. Renan Calheiros, told the NYT.
Sen. Omar Aziz, president of the special committee investigating the Brazilian government's pandemic response, said senators "would keep in the report accusations of ... the crime of causing an epidemic that led to deaths," according to WashPost.
Why it matters: Bolsonaro has become the face of a right-wing approach to the pandemic that includes repudiating vaccines and masks and resisting lockdowns and other mitigation measures.
The Brazilian Senate committee was due to release the report Wednesday, with a vote on its findings expected to take place as early as next week, per the NYT and WashPost.
The big picture: A nearly 1,200-page Senate report, excerpts of which were viewed by the NYT and WashPost, reportedly recommends charges against dozens of current and former officials in addition to Bolsonaro, including three of his sons.
Bolsonaro is personally blamed in the report for half of the country's more than 600,000 coronavirus deaths, which one senator told the Times were "preventable."
The homicide charge is one of nearly a dozen the committee plans to recommend, including "genocide" against Brazil's indigenous population, Reuters reported last week.
Between the lines: The Senate report is unlikely to result in real action against Bolsonaro due to several checks in the process that are favorable to the president.
If the Senate approves the report, the attorney general, a Bolsonaro appointee, would have 30 days to decide whether to bring formal charges.
The charges would also have to be approved by the Chamber of Deputies, Brazil's lower legislative chamber, which is controlled by Bolsonaro supporters.
What's next: One senator told the NYT that the Senate panel would seek other avenues to prosecuting Bolsonaro in lieu of charges from the attorney general, including the Supreme Court.
Editor's note: This article has been updated with details of the reported new charge.
Go deeper