Zalmay Khalilzad steps down as Afghanistan envoy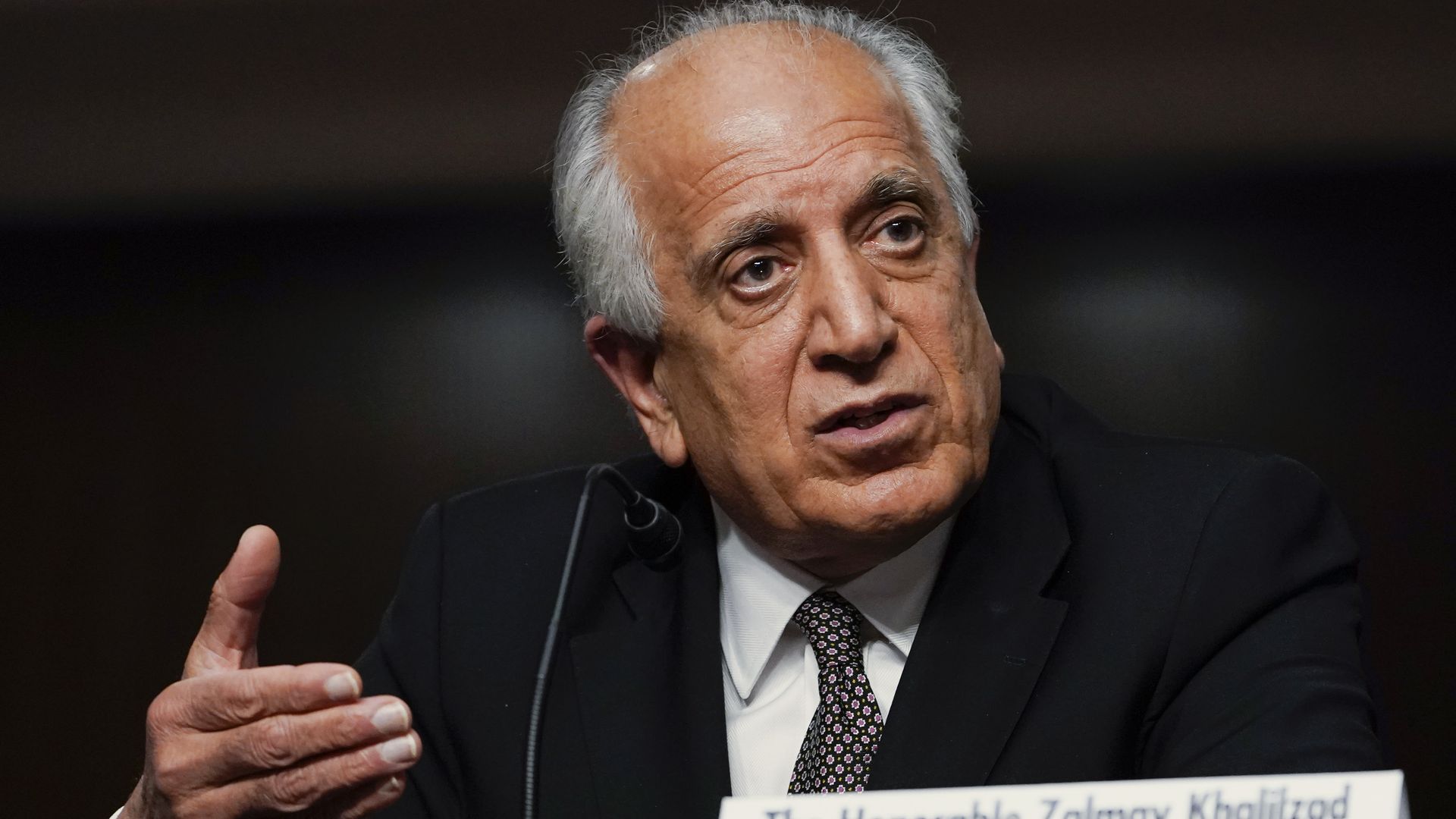 Zalmay Khalilzad stepped down as special envoy for Afghanistan peace talks on Monday, two months after the Taliban seized control of Kabul in a disastrous conclusion to the 20-year war in Afghanistan.
Why it matters: Khalilzad was the architect of the Trump administration's 2019 peace deal with the Taliban, which the head of U.S. Central Command called "the primary accelerant to lowering morale and general efficiency of the Afghan military."
The agreement, which was negotiated without the input of the Afghan government, paved the way for a full U.S. withdrawal by May 1 in exchange for the Taliban agreeing not to target American troops.
President Biden pushed the withdrawal deadline back to August, but has frequently claimed the deal tied his hands because the Taliban would have resumed attacks on U.S. personnel if he waited any longer.
What's next: Khalilzad will be replaced as special representative for Afghanistan by Thomas West, who was previously his deputy. He will play a key role as the U.S. negotiates with the Taliban on unfreezing Afghan assets and sending desperately needed humanitarian aid.
Go deeper