Sinclair Broadcast Group says systems impacted by cyberattack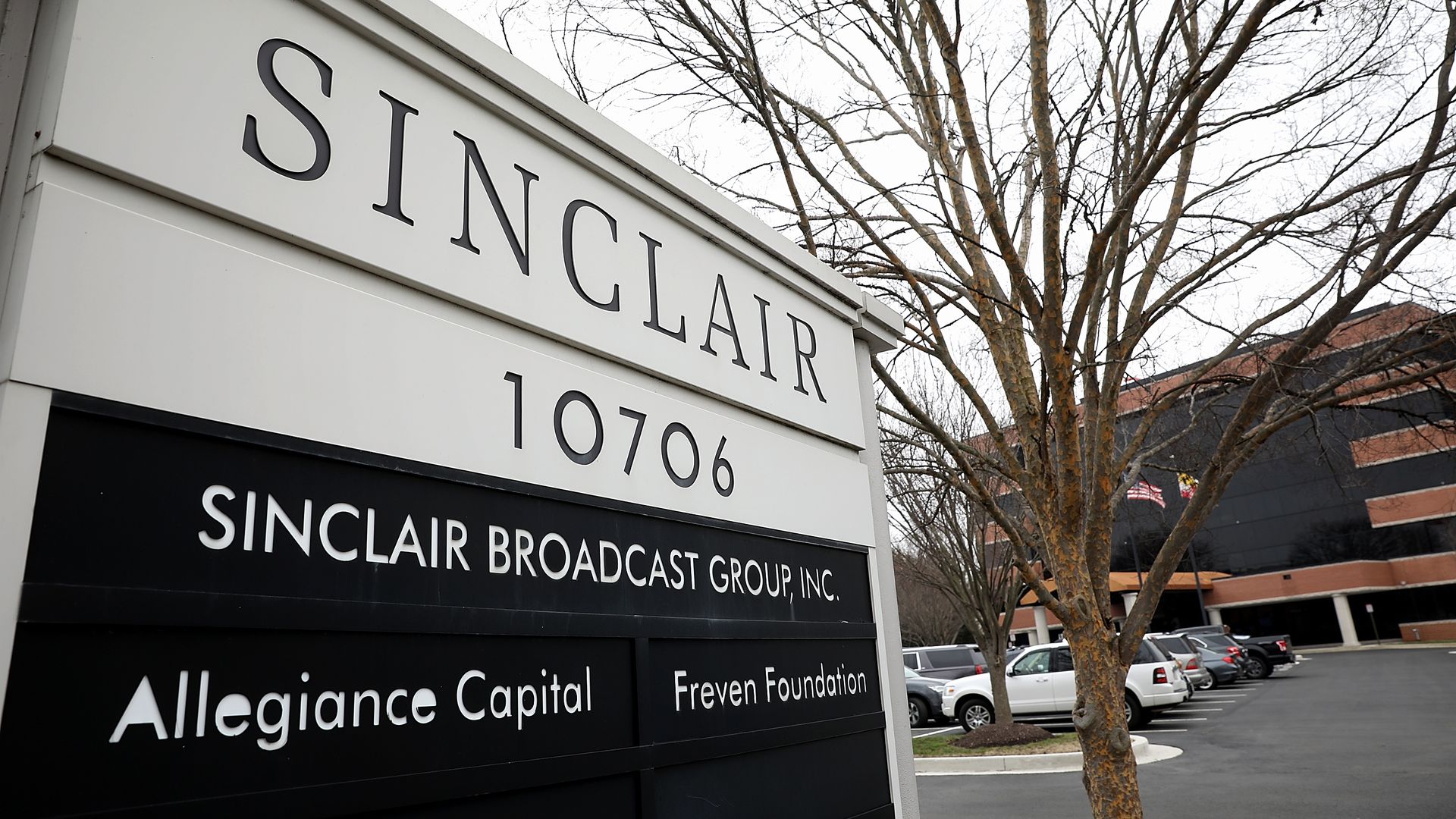 Sinclair Broadcast Group, one of the country's largest local broadcast companies, said Monday that it had fallen victim to a cyberattack that left some servers and workstations "encrypted with ransomware."
Why it matters: The incident comes just days after Cox Media Group, another local broadcast company, acknowledged a that cyberattack it experienced this past summer was ransomware.
The company hasn't said that the attack was explicitly a ransomware attack, where a payment is demanded by the attacker, but alluded to it in its statement.
Details: Three sources at Sinclair confirmed to Axios that as of Sunday night they still didn't have access to their corporate email and that systems were down, impacting operations at dozens of local TV stations across the country.
In a statement, the company said that "certain office and operational networks were disrupted. Data also was taken from the Company's network."
The big picture: Ransomware attacks have become more common as more people and companies invest in digital operations due to the pandemic.
Between 2019 and 2020, ransomware attacks rose by 62%, according to cyber security firm SonicWall.
What's next: Sinclair says a forensic investigation into the issue is ongoing and that it may "continue to cause disruption to parts of the Company's business, including certain aspects of its provision of local advertisements by its local broadcast stations on behalf of its customers."
Go deeper