Poland showdown is EU's Jan. 6 moment, top official says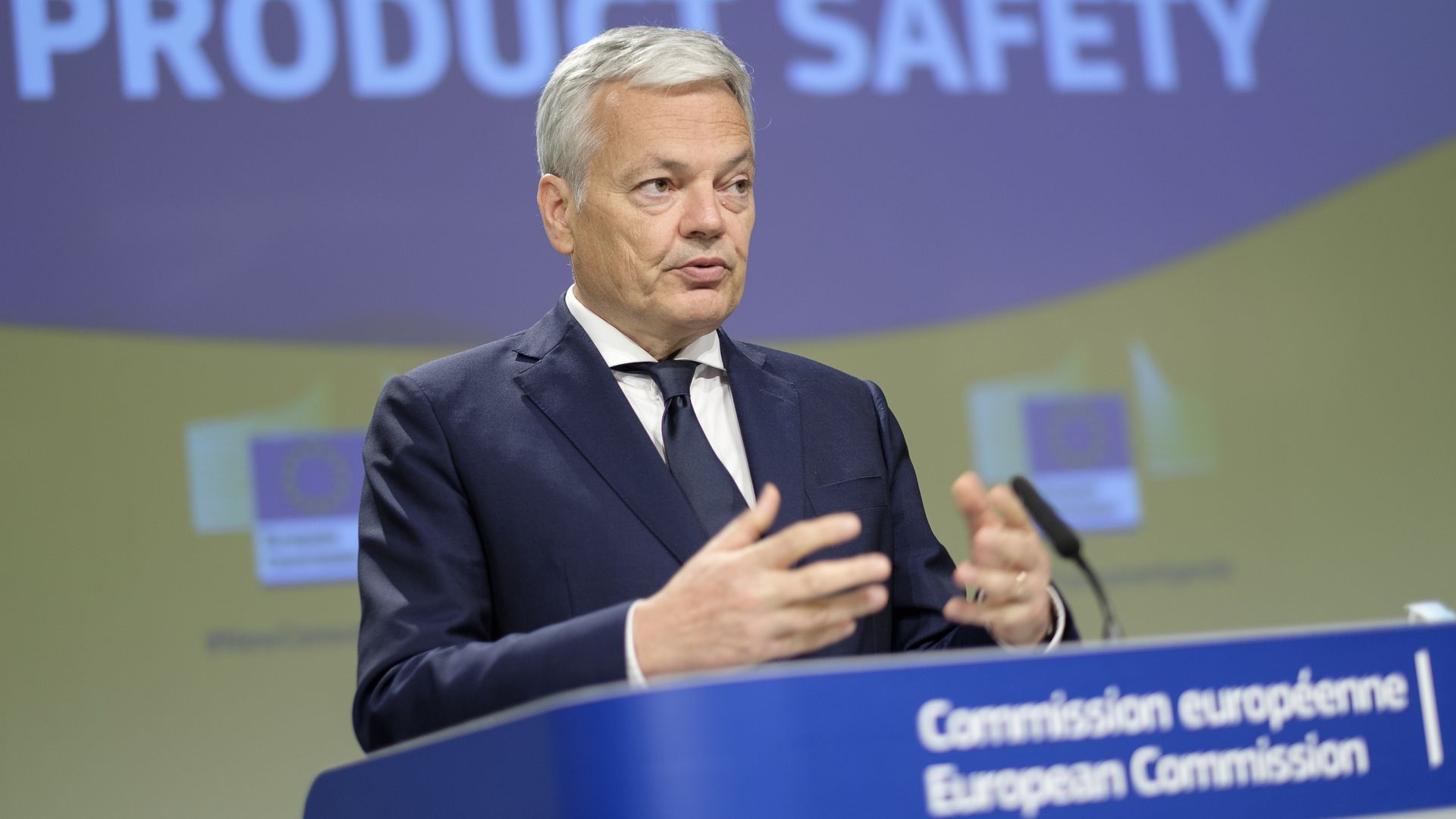 Poland and Hungary have forced a moment of reflection on the European Union — similar to the one in the U.S. after the Jan. 6 insurrection, EU Justice Commissioner Didier Reynders told Axios.
What he's saying: "During many years, we have had in our minds that it was granted that if you are a member of the EU, of course you apply the rule of law; you have full respect for democracy, fundamental rights and so on — maybe with some concerns but with a real intention to adapt your legislation to be in full compliance [with EU law]," Reynders said.
"But it's not granted," he continued in Friday's interview. "Thus, Brussels must react strongly.
"We are determined to use the best efficient tools at our disposal to put pressure, but… we don't have the same timeline as Twitter."
Driving the news: A ruling from Poland's constitutional tribunal — stacked with loyalists of the populist ruling party, Law and Justice — gave Polish law precedence over EU law in some cases, challenging one of the bloc's fundamental principles.
Hungary's far-right prime minister, Viktor Orbán, has also repeatedly stuck his finger in the eye of Brussels while eroding his country's democratic institutions.
Because the EU operates by consensus, each can block attempts to punish (or expel) the other.
Yes, but: The EU now has a new tool that ties COVID recovery funding to respect for the rule of law in member states.
Hungary and Poland are challenging that rule in the courts, recognizing that they stand to lose billions of euros.
Reynders said a decision on whether to trigger it will come soon.
Meanwhile, Orbán will face a united opposition for the first time in elections next spring after an unprecedented primary election made center-right mayor Peter Márki-Zay the consensus pick of all six major opposition parties.
And in Poland, tens of thousands of people gathered last weekend to demonstrate against the court's ruling and in favor of the EU.
Go deeper