Intel CEO sees making own chips as a matter of national security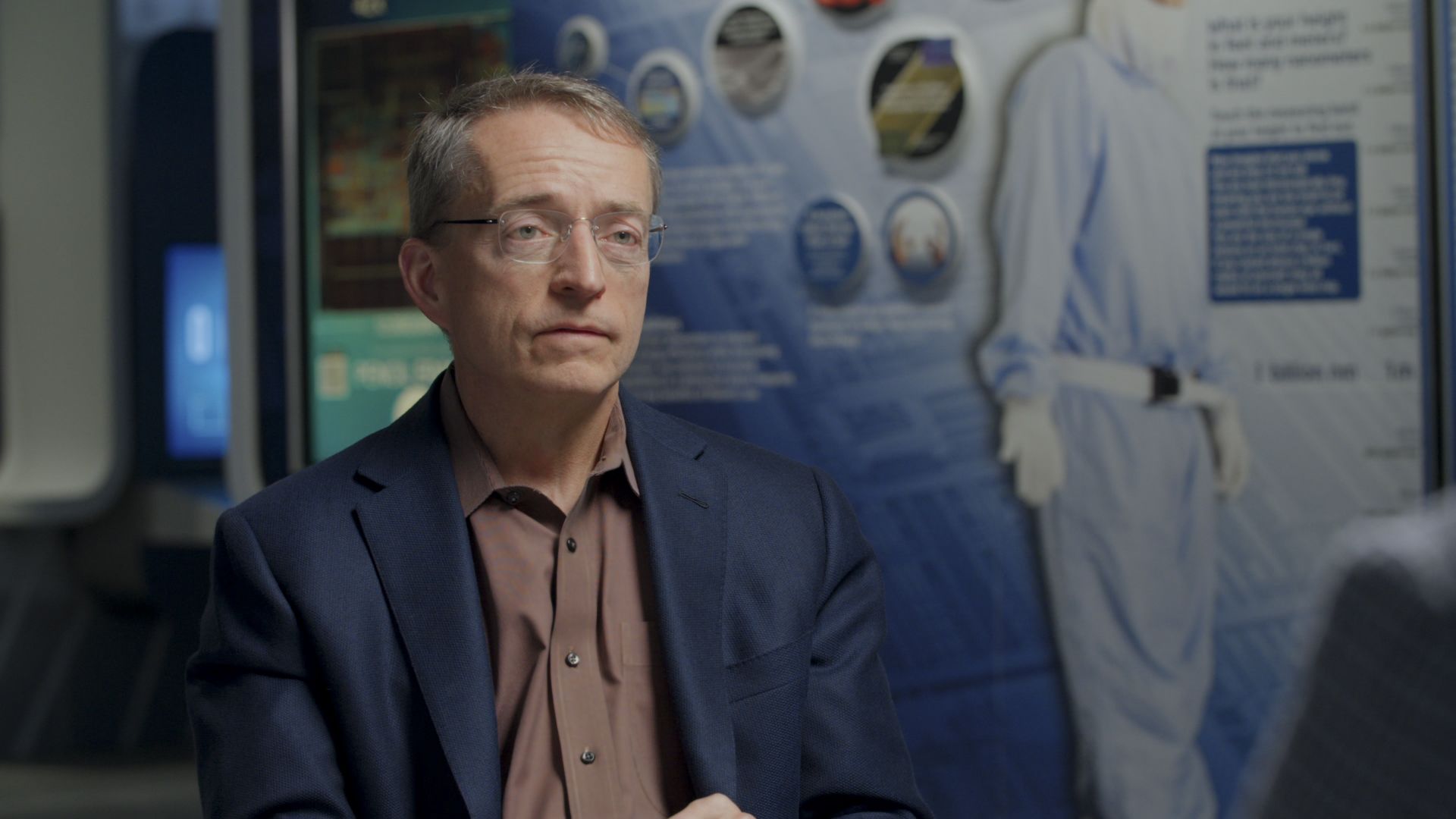 Intel CEO Pat Gelsinger is putting the pressure on the U.S. government to help subsidize chip manufacturing, insisting the current reliance on plants in Taiwan and Korea as "geopolitically unstable."
Why it matters: There is bipartisan support for funding the domestic semiconductor industry, but Congress has yet to sign the check. The Senate has passed the CHIPS Act that includes $52 billion in semiconductor investment, but it has yet to pass the House.
"If the world becomes dependent on one location, that's not politically stable, right," Gelsinger told "Axios on HBO."
"It also isn't practical. God decided where the oil reserves are. We can decide where the fabs are."
The big picture: While many companies design chips in the United States, (including rivals Qualcomm, AMD and Nvidia), most companies rely on Taiwan Semiconductor Manufacturing Co. or Korea's Samsung to manufacture their leading-edge chips.
Between the lines: Not that many years ago, the U.S. accounted for more than one-third of all semiconductor manufacturing, but only 12% are made here today. Production cost was a big factor in that shift, as other countries in Asia invested to build up their own chip industries.
"We can't be 30% or 40% more expensive than Asia," Gelsinger said, in an argument clearly aimed at Congress. "So help us close that gap so that we can build bigger and faster on U.S. soil."
Gelsinger stopped short of saying that Intel can't afford its manufacturing effort without U.S. government money, but did say it can go bigger and faster with that funding.
"We're investing $20 billion in capital this year. So we are gonna be spending our cash flows to build labs and fabs," Gelsinger said. "But we also-- are looking for and-- seeking subsidies-- and support from governments."
Gelsinger positioned it as a matter of the U.S. controlling its digital future. "Name anything that's more important than that to our nation."
Yes, but: Even $52 billion is just a down payment on what will be needed over the next several years for Intel and the U.S. to catch up. "I believe there will need to be a CHIPS Act 2, maybe a CHIPS Act 3 to fully realize this moonshot," Gelsinger said.
Go deeper: Watch a clip from the interview below.
Go deeper