GOP senator calls for senility test for aging leaders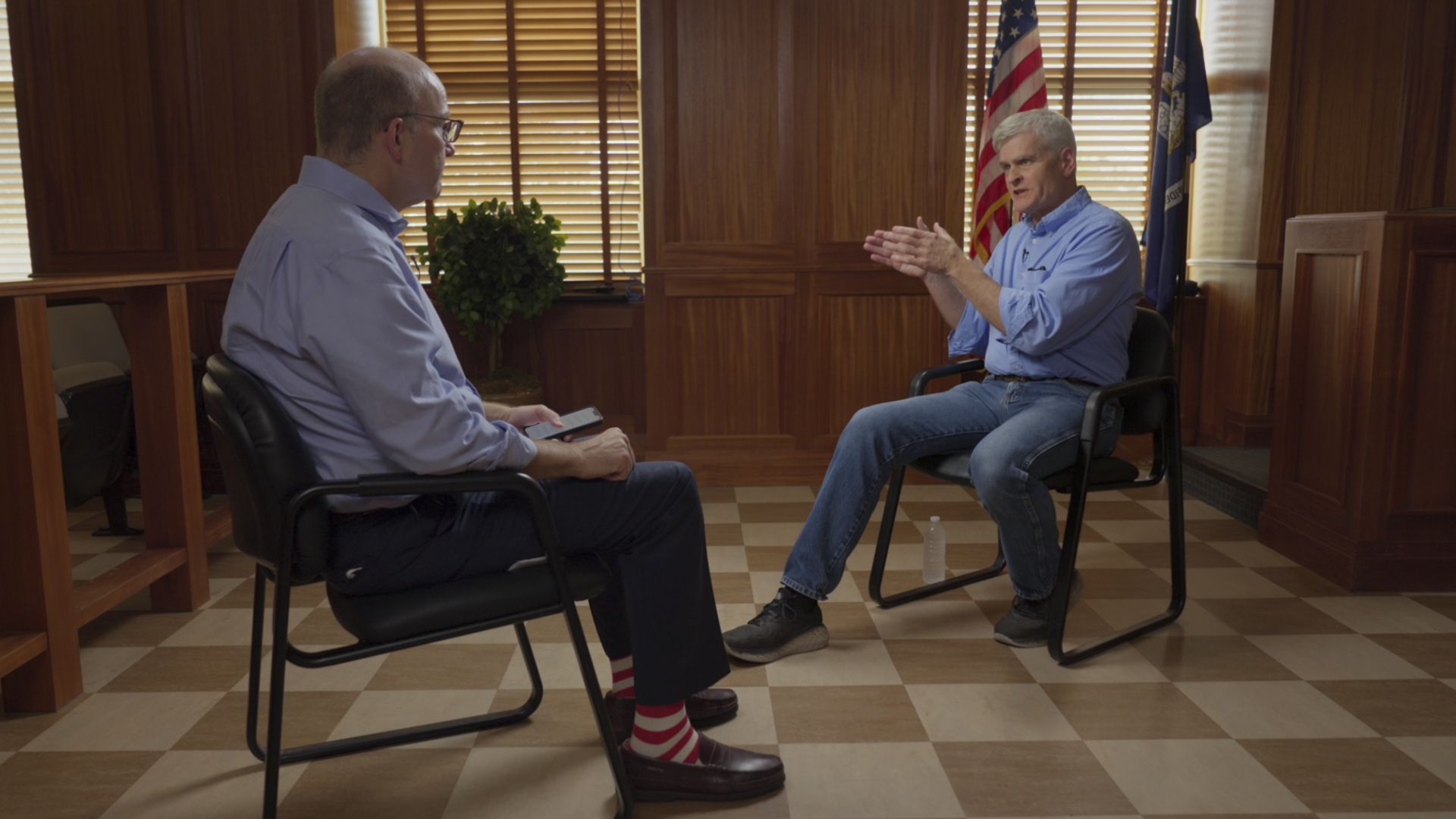 Sen. Bill Cassidy (R-La.), a physician, told me during an "Axios on HBO" interview that he favors cognition tests for aging leaders of all three branches of government.
Why it matters: Wisdom comes with age. But science also shows that we lose something. And much of the world is now run by old people — including President Biden, 78 ... Speaker Pelosi, 81 ...  Senate Majority Leader Chuck Schumer, 70 ... and Senate Minority Leader Mitch McConnell, 79.
Cassidy, a gastroenterologist, told me during our wide-ranging interview in Chalmette, La., that in your 80s, you begin a "rapid decline."
Noting he wasn't talking about specific people, Cassidy said: "It's usually noticeable. So anybody in a position of responsibility who may potentially be on that slope, that is of concern. And I'm saying this as a doctor."
"I'm told that there have been senators in the past who, at the end of their Senate terms were senile," Cassidy added. "I'm told that was true of senators of both parties."
Cassidy said it'd be reasonable for Supreme Court justices, members of Congress, and executive branch leaders to submit to an annual evaluation in which they would have to establish cognitive sharpness.
"We each have a sacred responsibility to the people of the United States," Cassidy said. "It is not about me. It is about my ability to serve the people."
Asked if he'd favor such a test for those leaders, Cassidy said: "Of course."
🎬 Watch a clip: A rare GOP smack to Trump ... Cassidy says Donald Trump might lose the GOP nomination if he runs in 2024 — noting that Trump lost "the House, the Senate and the presidency in four years. Elections are about winning."
Go deeper: Cassidy warns of "true colors" test
Go deeper