"SNL" cold open parodies NFL scandal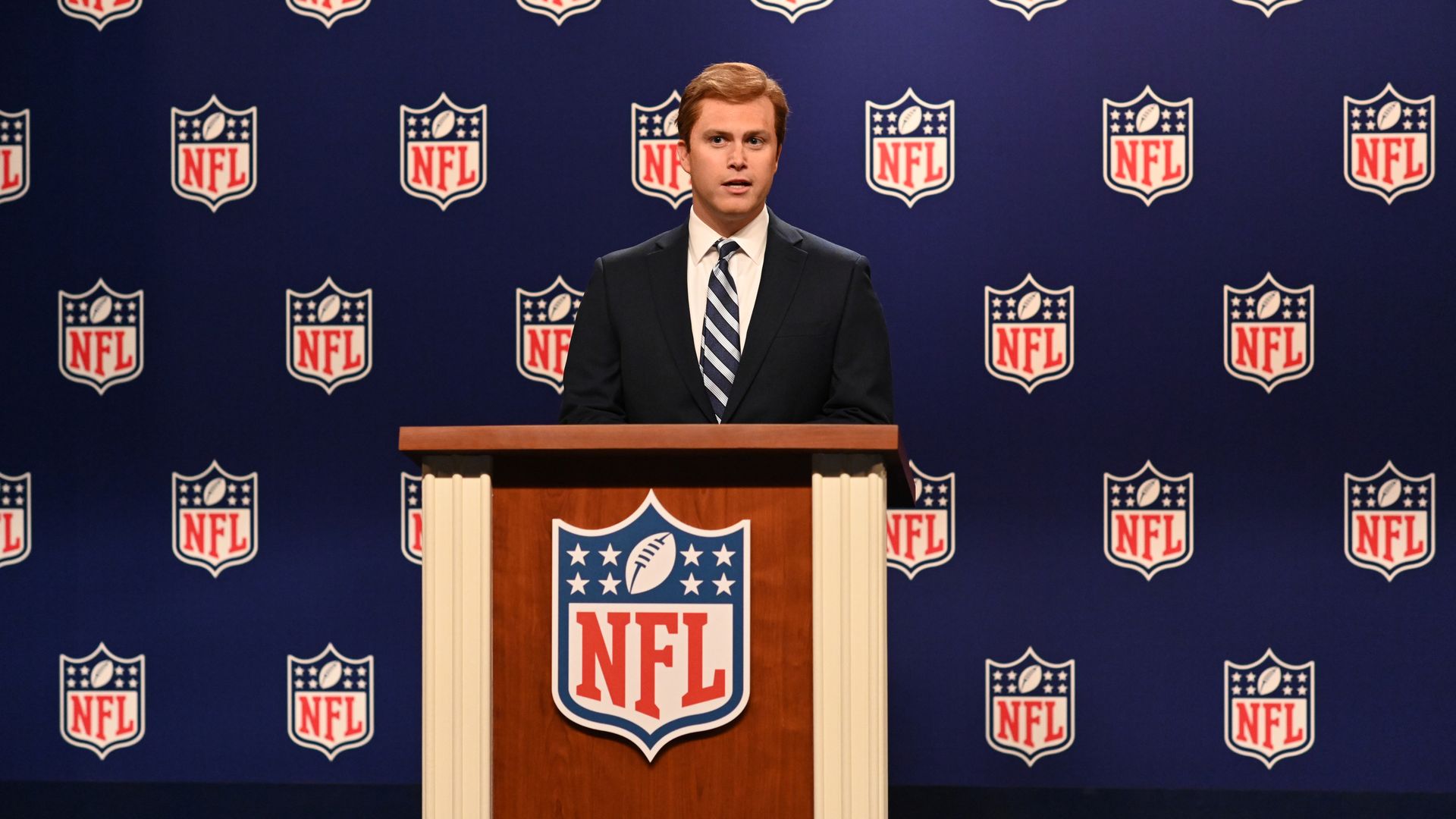 The latest "Saturday Night Live" cold open focused on this week's NFL scandal that saw Jon Gruden resign as Las Vegas Raiders head coach following reports that he used racist, sexist and homophobic language in past emails.
Highlights: Colin Jost made a rare appearance outside "Weekend Update" to play NFL Commissioner Roger Goodell. "All 32 teams in our league understand that diversity is our strength," he said. "I know that our Black coaches would agree. Both of them."
Gruden, played by new "SNL" cast member James Austin Johnson, repeated the real coach's line that he "never meant to hurt anyone." But Johnson's Gruden added: "I meant to hurt them secretly, behind their backs."
Chris Redd arrived at the sketch's end to play former San Francisco 49ers quarterback Colin Kaepernick, who found himself unsigned after taking the knee in 2016 to highlight racial injustice.
"Wow, so much stuff coming out about the NFL is maybe racist," said Redd's Kaepernick. "I wonder if anyone tried to warn people about this before."
Of note: Actor Rami Malek hosted the latest "SNL." Young Thug was the musical guest.
Editor's note: This article has been updated with further details on the sketch.
Go deeper