Black congressional staffers call for more diversity at Capitol Hill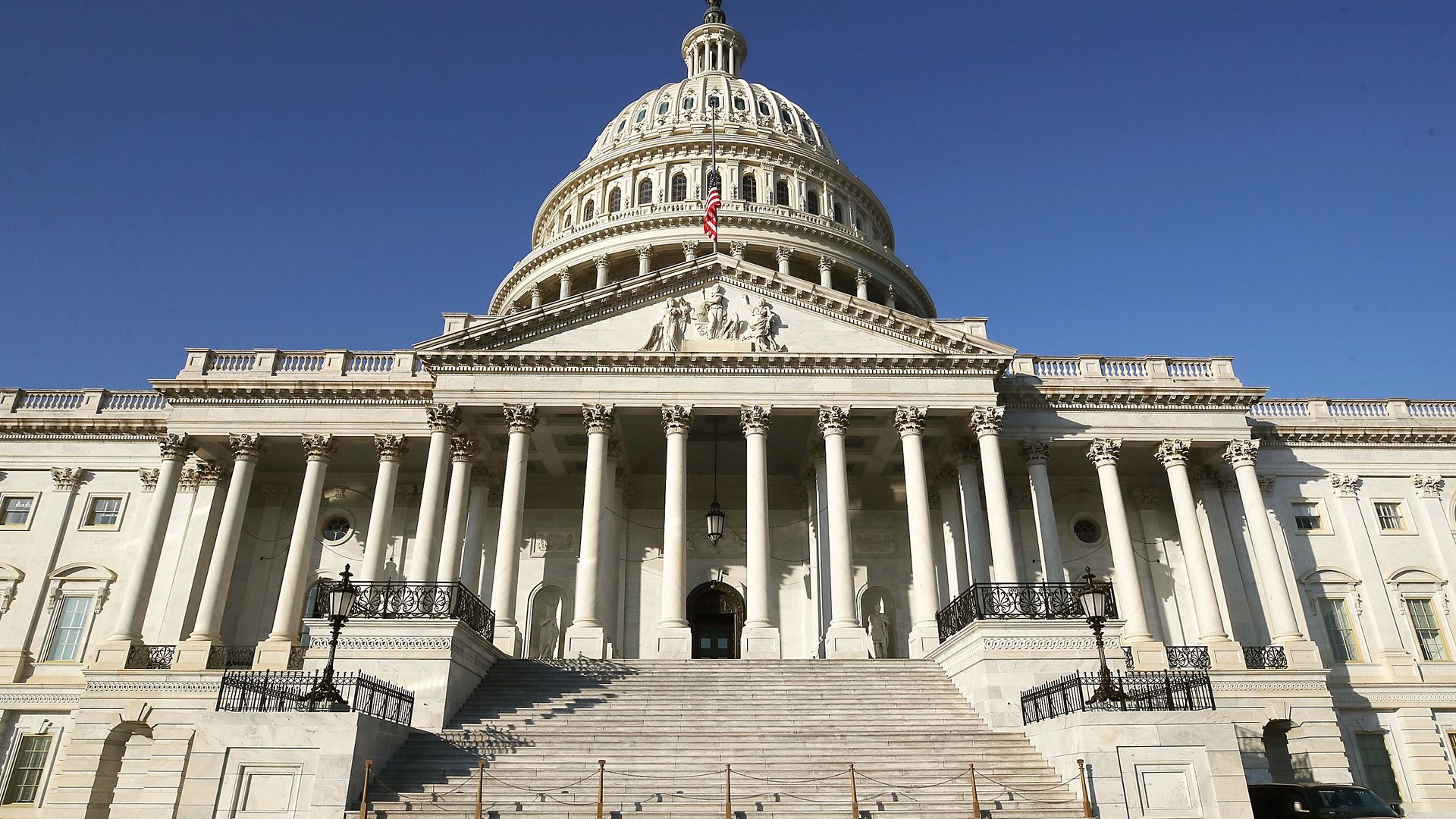 Two Black congressional staff associations published an open letter Friday calling for more diversity, better conditions and "a stronger college-to-Congress pipeline" for staffers at Capitol Hill.
Why it matters: While Congress swore in its most racially and ethnically diverse congressional class in history this year, congressional staffs remain "overwhelmingly white," the letter says.
"We believe that if the United States Congress wants to hold steadfast to its representative form of government, then congressional staffers hired to construct and inform legislation should be reflective of the United States' population."
The big picture: The U.S. population is roughly 13% Black, compared with only 3% of Senate staffers, per the letter.
Zoom in: Thirty-eight percent of the staff members for Senate Democrats identify as non-Caucasian — up from 35% in 2020, according to data from the caucus reported by Axios' Stef Kight in July. Sens. Mazie Hirono (D-Hawaii) and Ben Ray Luján (D-N.M.) have the least-white staff teams.
The letter, written by the Congressional Black Associates and the Senate Black Legislative Staff Caucus, outlined steps for change:
Strengthening college-to-Congress pipeline by fostering relationships with Historically Black Colleges and Universities (HBCUs) and Black Student Unions (BSUs) and other diverse organizations on college campuses.
Offering better career opportunities to Black staffers so they can "develop and display their talents" and be promoted to higher positions.
Providing better pay to all staffers to offset the high cost of living.
Ensuring lawmakers hire diverse staffs that reflect their constituencies.
Go deeper:
Go deeper