Sen. Kelly: U.S. must develop new military tech to prevent future conflicts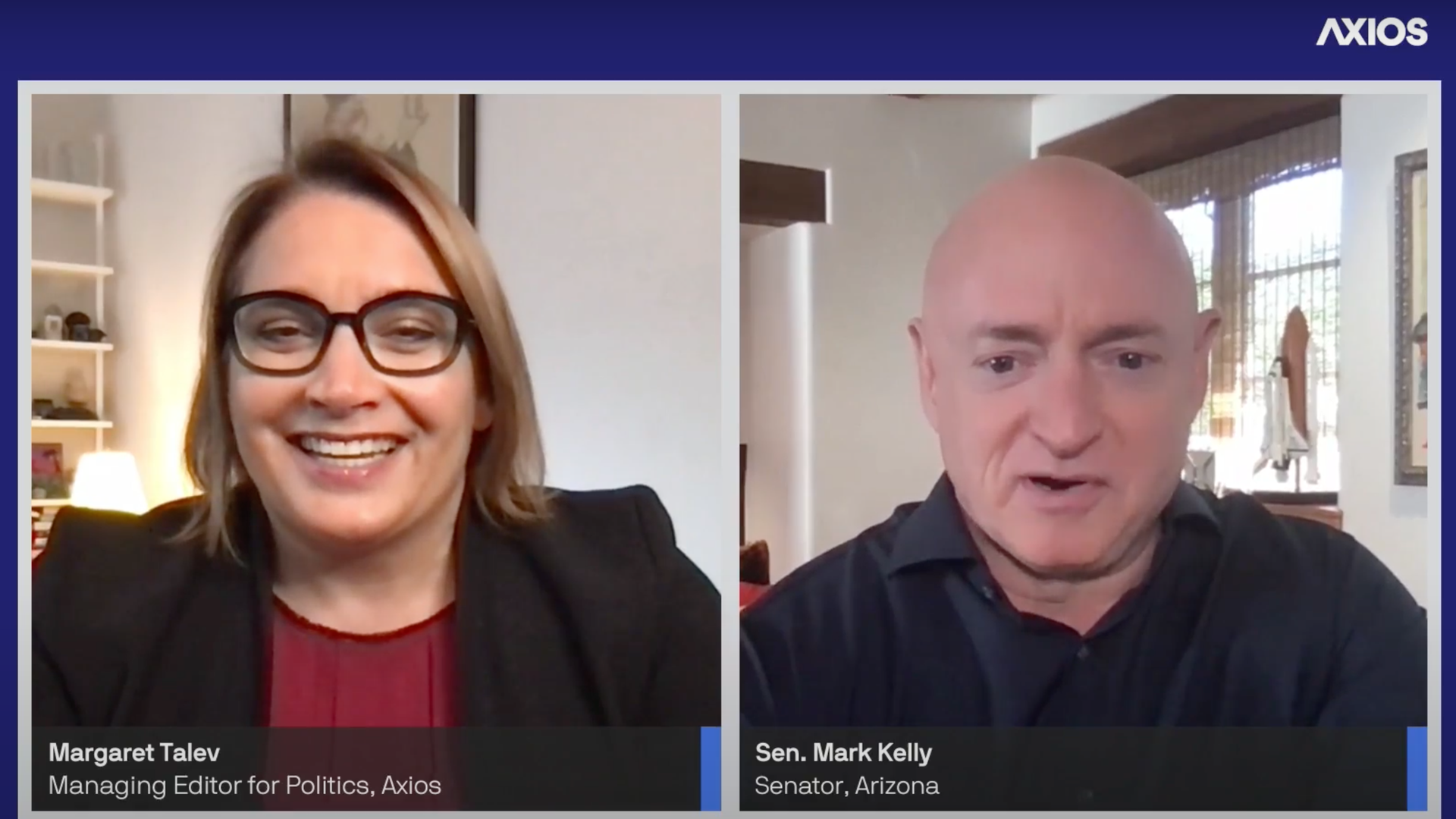 Developing new military technologies, such as artificial intelligence and machine learning, will be necessary to prevent a war with China or other adversaries, Sen. Mark Kelly (D-Ariz.) said at an Axios event Friday.
Why it matters: With the war on terror ramping down and competition with China increasing, Kelly said it's time for the U.S. to adapt its military technology to address threats in the western Pacific, specifically China.
The senator stressed, however, that the goal is to prevent a conflict, not cause one.
"One of the best way we can avoid a conflict with China is to make sure that China as an adversary — or any other adversary — they realize that they're not going to come out on top of any engagement if they decide to engage with us at a military level," he said.
What they're saying: Kelly said he believes that AI will play a major role in future conflicts, but its position poses multiple difficult moral and ethical questions.
"Do we want machines?" he asked. "Do we want AI making decisions to, you know, take out airplanes and ships and people on the battlefield?"
"I think in general, we want to keep the person in the loop to try to avoid, the mistakes. And when we're making life and death situations, I don't think we want to turn that over to artificial intelligence."
The big picture: Kelly said that the U.S. is "playing catch up" to China with specific military technologies, such as hypersonic missiles, AI and machine learning.
The U.S. is also lagging in terms of semiconductor manufacturing,
"We used to make 40% of the world's semiconductors here in the United States. We don't do that anymore. We're down to about 12%. We've got to get that back," he said.
"These chips go in everything from the most advanced fighter jets to your vacuum cleaner and your phone. And it puts our national security at risk when we need semiconductor chips from places like Taiwan as an example."
Go deeper ... NATO chief: "We don't regard China as an adversary or an enemy"
Go deeper