Hundreds of thousands of job postings are offering hiring incentives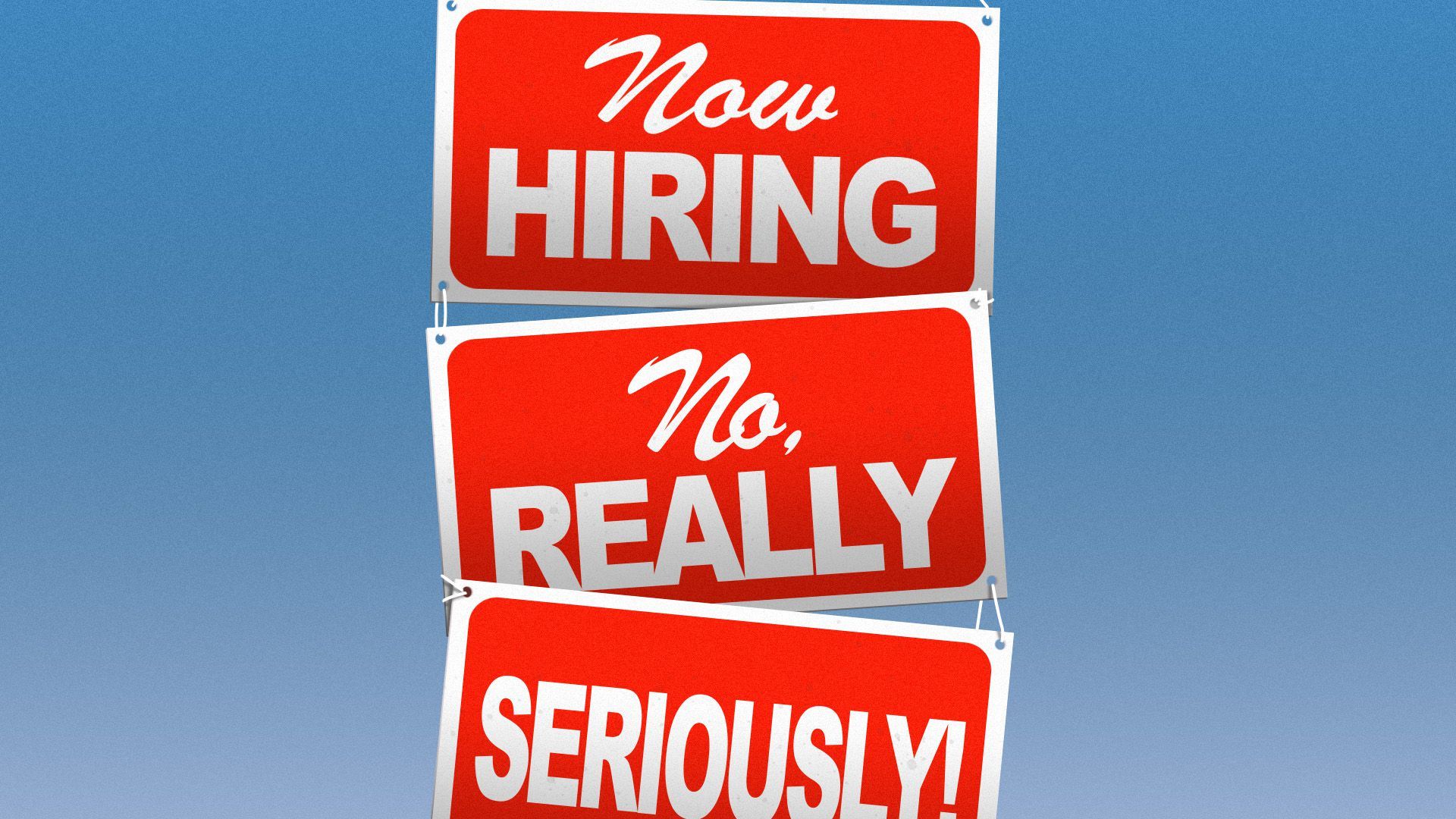 More than 5% of all U.S. job postings on the site Indeed are trying to lure applicants with hiring perks like cash bonuses, per new data.
The big picture: That sounds like a small percentage, but it represents hundreds of thousands of jobs across several industries and states.
Why it matters: Businesses of all sizes have started posting scores of open roles as the country reopens post-pandemic. But they're still struggling to fill them as workers stay home to avoid the risk of infection or take care of children. Some also still have a financial cushion from recently expired unemployment benefits.
And the desperation is getting worse. The share of postings offering incentives and bonuses to take a job — or even just take an interview — has more than doubled since this time last year, when it was 2.3%.
What to watch: Many businesses — such as fast-food restaurants — have cut hours or menu offerings to deal with staff shortages. Look for that to continue as they keep struggling to fill jobs.
And worker shortages could get even worse due to vaccine mandates if some people quit when they're told they need to get the jab to keep the job.
Go deeper