White House sees Hill deal on Biden's spending plans "soon"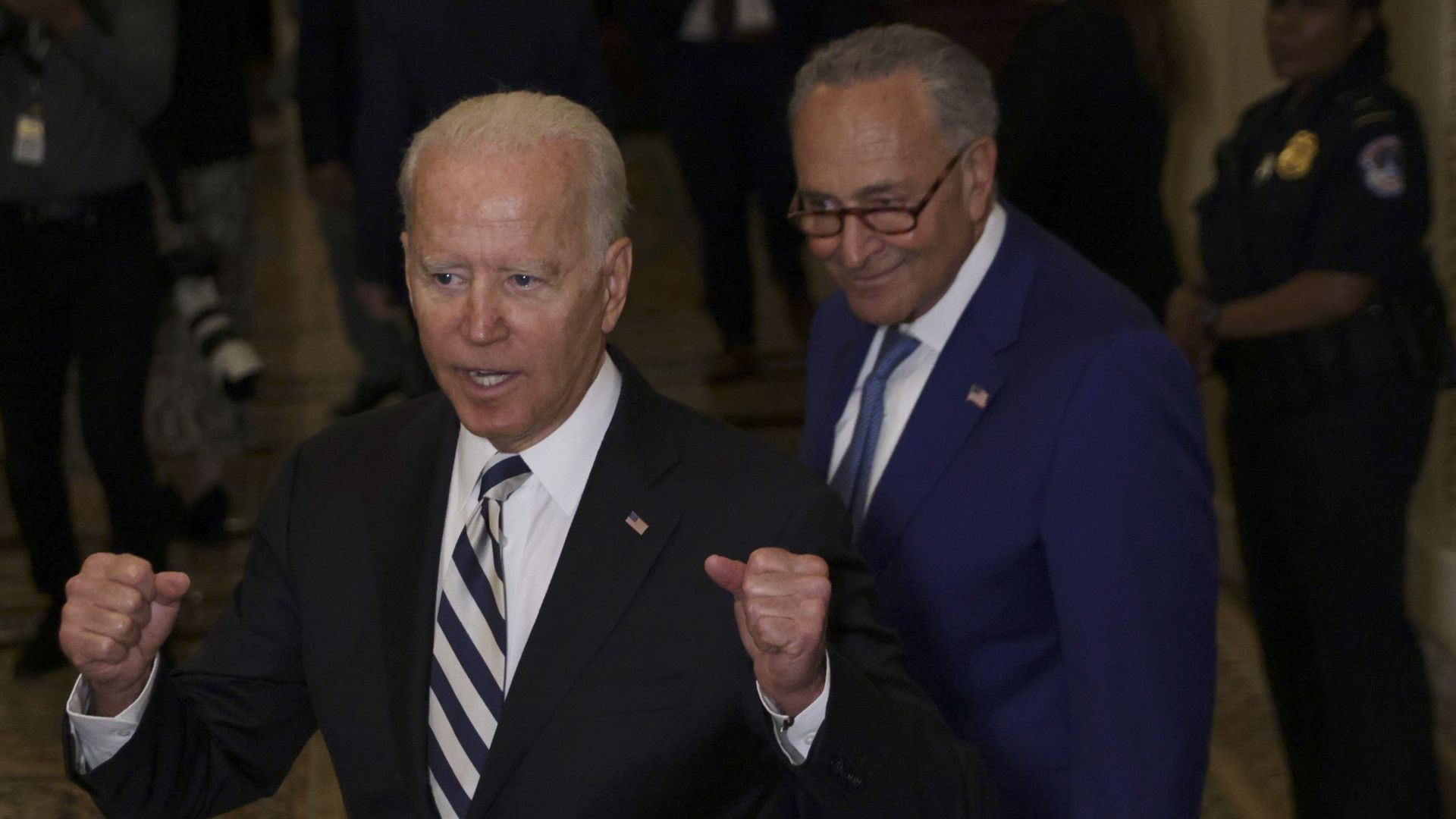 A White House official tells me talks with Democratic lawmakers on the final shape of President Biden's Build Back Better agenda "are accelerating ... [T]his progress means we can conclude negotiations soon."
Driving the news: "There's urgency and purpose in our conversations behind bringing these game-changing economic growth plans home for families, and we feel good about the momentum," the official said.
State of play: Democrats are wrangling over how to cut Biden's social-spending plans from $3.5 trillion over 10 years to around $2 trillion — still a historic increase in the safety net.
Mood music: "NEGOTIATIONS DRAG ON FOR 'BUILD BACK BETTER' BILLS," an MSNBC chyron blared Friday morning.
Go deeper: Progressives plan rally to keep paid family leave in plan
Go deeper