Americans perceive a rise in extreme weather, Pew finds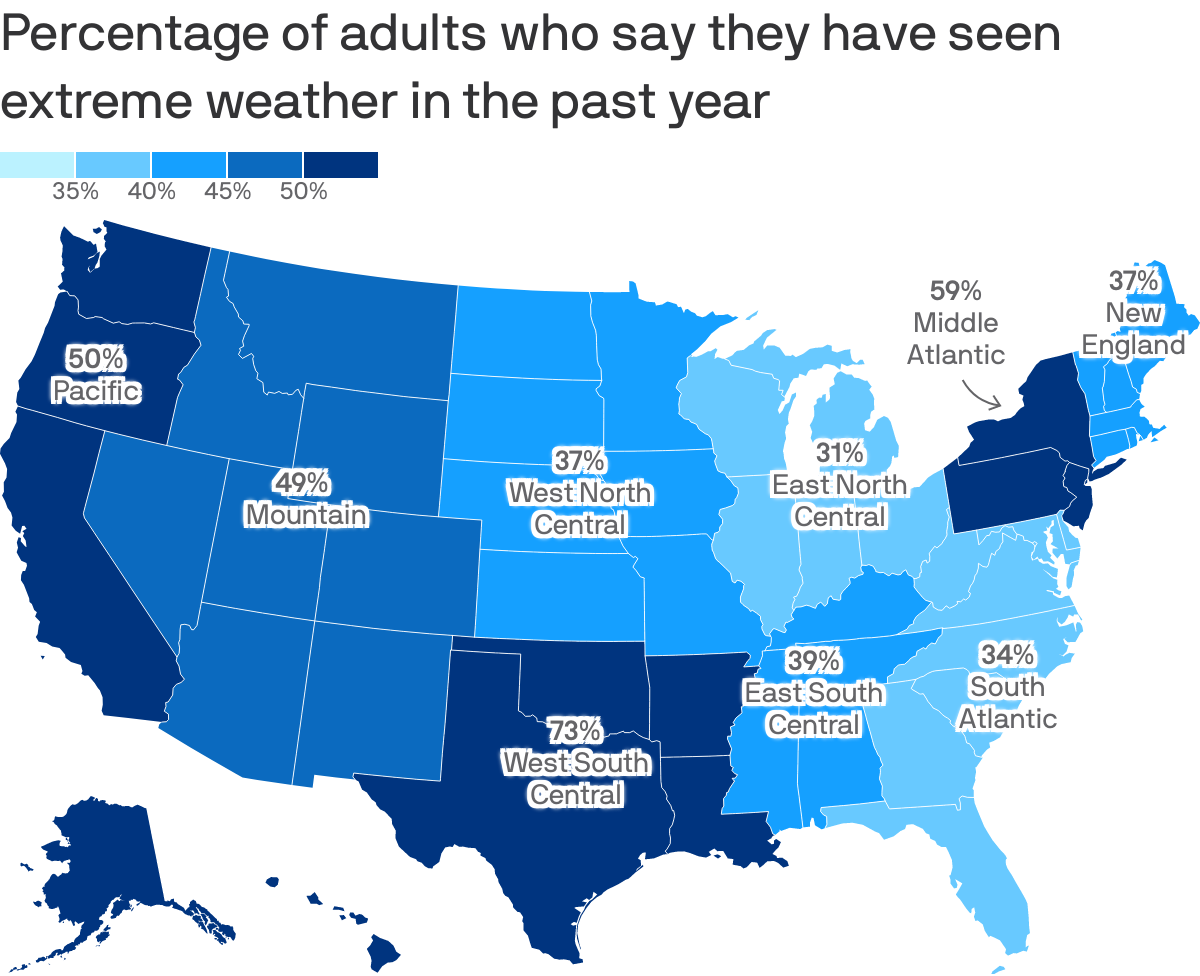 Americans are taking notice of extreme weather events, according to a new Pew Research Center survey.
Details: Two-thirds of Americans say extreme weather events in the U.S. have been occurring more frequently than in the past, while only 28% said they've been taking place about as often, and just 4% perceiving a dropoff in frequency.
So far in 2021, the U.S. has seen a record 18 billion dollar extreme weather events.
When it comes to extreme weather events in their backyards, 46% of U.S. adults say the area where they live has had an extreme weather event over the past year.
The area with the greatest number of people reporting an extreme weather event was the South Central Census Division. It includes Louisiana, a state hit hard by Hurricane Ida and heavy rainfall events.
Yes, but: Even on perceptions of extreme weather events, there is a partisan split, the survey found, with Democrats and Democratic-leaning independents more likely to report experiencing extreme weather than Republicans and Republican-leaning independents.
The survey of 10,371 Americans took place from Sept. 13–19, 2021, and has a margin of error of plus or minus 1.6 percentage points.
Go deeper