Senate joins Big Tech antitrust fray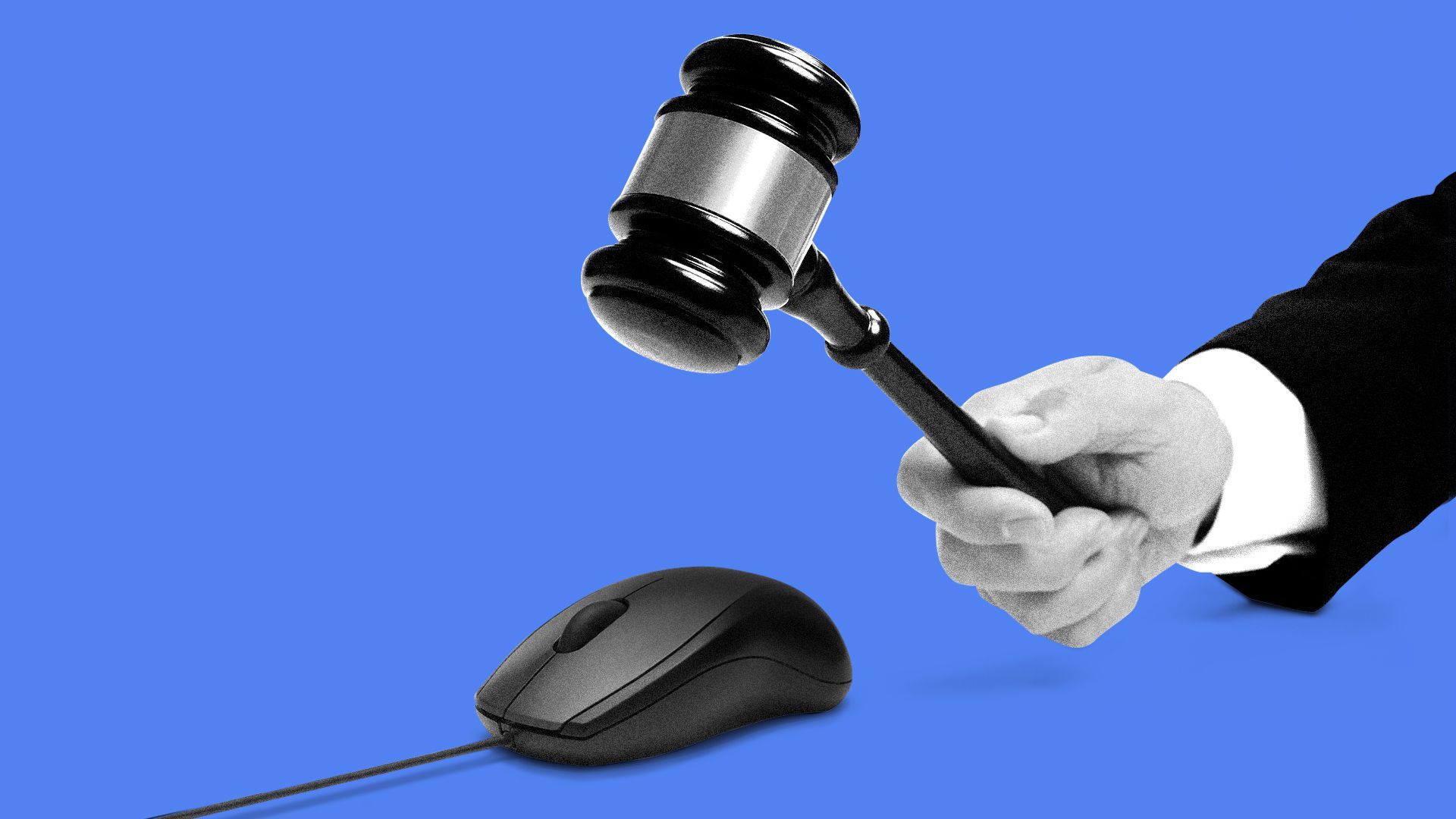 A bipartisan group of lawmakers led by Sen. Amy Klobuchar (D-Minn.) unveiled a bill Thursday banning companies like Amazon and Google from favoring their own services.
Why it matters: The Senate legislation, which is similar to a bipartisan House bill, shows Republicans and Democrats in both chambers are eager to pass new regulations on the country's biggest technology companies.
Driving the news: Klobuchar, chairwoman of the Senate Judiciary antitrust subcommittee, and Sen. Chuck Grassley (R-Iowa), ranking member of the Senate Judiciary Committee, are lead sponsors of the American Innovation and Choice Online Act.
The legislation would prohibit dominant online platforms from favoring their own products or services. It also bars them from discriminating against businesses on their platforms in a way that would harm competition.
The bill also bans specific practices the lawmakers say are harmful, including requiring a business to buy a dominant platform's goods or services for preferred placement on its platform, or misusing a business' data to compete against them.
The Senate version differs from its House counterpart, in part by reducing the market-capitalization threshold for companies to be considered a covered platform to $550 billion from the House's $600 billion.
Other sponsors are Sens. Dick Durbin (D-Ill.), Lindsey Graham (R-S.C.), Richard Blumenthal (D-Conn.), John Kennedy (R-La.), Cory Booker (D-N.J.), Cynthia Lummis (R-Wyo.) and Josh Hawley (R-Mo.).
What they're saying: "As dominant digital platforms — some of the biggest companies our world has ever seen — increasingly give preference to their own products and services, we must put policies in place to ensure small businesses and entrepreneurs still have the opportunity to succeed in the digital marketplace," Klobuchar said in a statement.
The other side: Critics of the House version have said it would ban services consumers enjoy, such as Amazon's Prime shipping.
Flashback: The House Judiciary Committee in June approved five bills that would:
Prevent large online companies from favoring their own products on their platforms.
Require them to make their services interoperable and their user data portable.
Allow antitrust enforcers to break up companies that both own a platform and offer a competing service on that platform.
Limit acquisitions by major tech companies of smaller firms.
Other measures include increasing fees for filing mergers, and giving state attorneys general more power over the venue for antitrust cases.
Yes, but: Many of those House votes came over the objections of some California Democrats, including Rep. Zoe Lofgren, as well as some Republicans.
Editor's note: This story has been updated to include Sen. Josh Hawley as a cosponsor. of the bill
Go deeper