Kenyan president visits White House amid corruption claims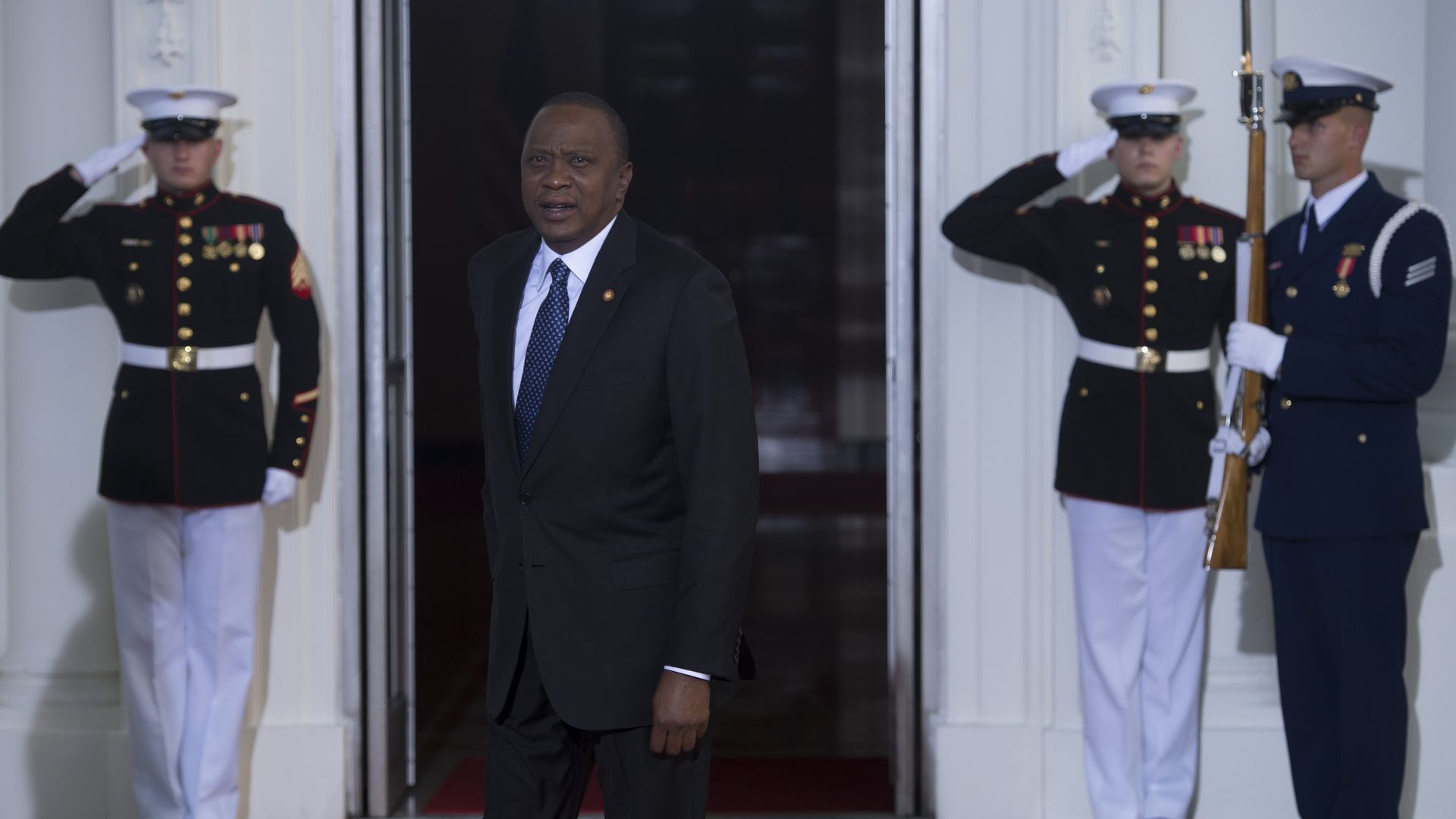 President Biden will announce Thursday during a visit by Kenyan President Uhuru Kenyatta to the White House that the U.S. will donate an additional 17 million doses of the Johnson & Johnson vaccine to the African Union.
Why it matters: Biden is belatedly seeking to bolster U.S. engagement with the region, which has been a low priority as the administration goes all in on countering China in the Indo-Pacific. But Biden's choice for the first African leader to visit his White House has raised some eyebrows.
Driving the news: Kenyatta, who has pledged to crack down on corruption in Kenya, is under scrutiny after his family was named in the Pandora Papers for owning at least 11 offshore companies with more than $30 million in assets.
The controversy put the White House in a bind. In a pre-visit press briefing, a senior official was pressed as to why Biden would give such a prominent platform to someone facing corruption allegations.
The official replied that "Kenyatta is very much an elder statesman in the region" whose voice carries weight, "including hopefully with [Ethiopian] Prime Minister Abiy."
Between the lines: The White House is hoping Kenya — a key U.S. security partner and the fifth-largest recipient of U.S. foreign aid — will press Abiy's government to show restraint in the current civil war.
Go deeper