Chicago police union urges officers to defy vaccine mandate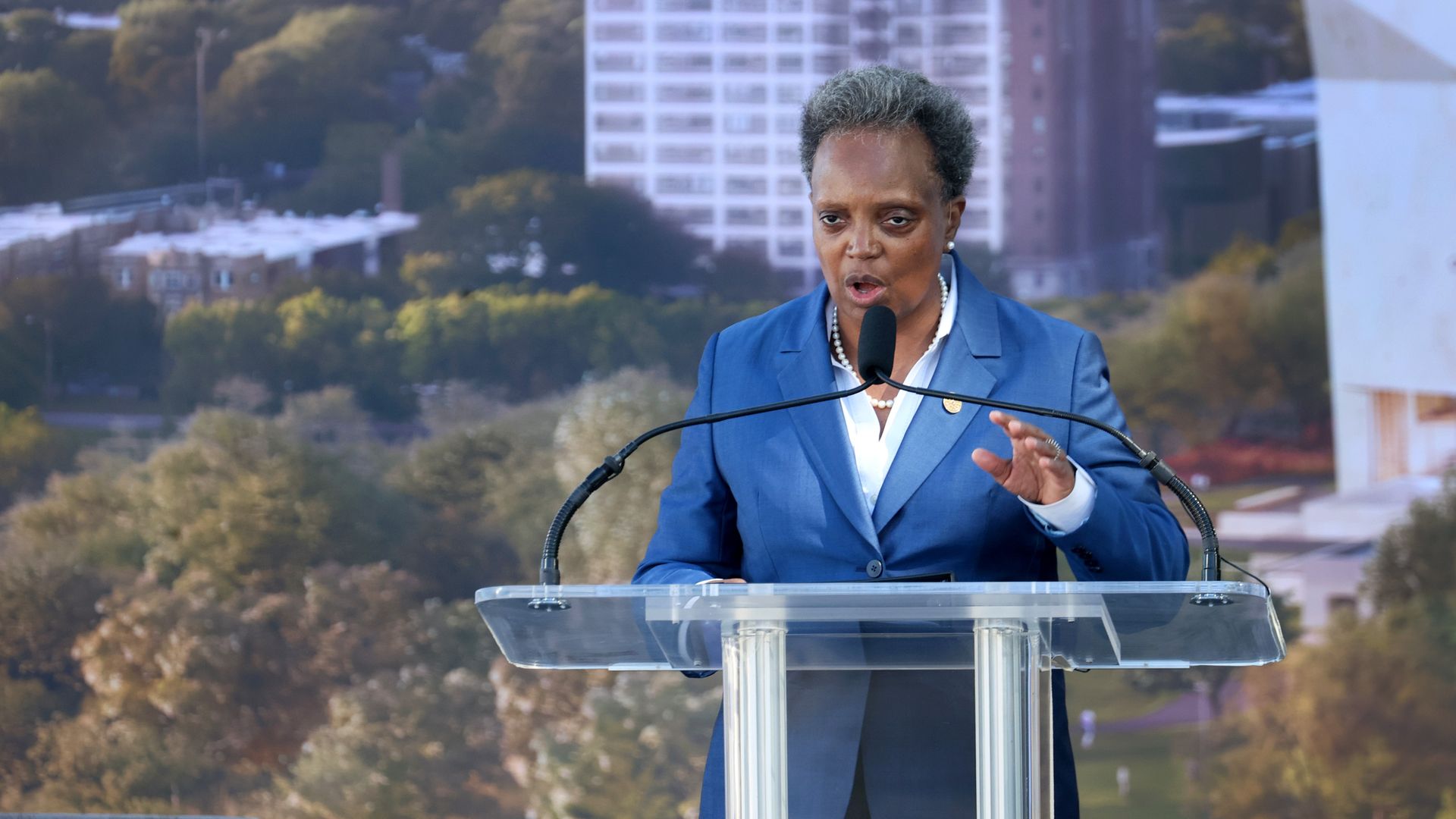 Chicago's police union is threatening to "file a temporary restraining order" in an attempt to stop the city's COVID-19 vaccination mandate from taking effect, per Fox 32.
The big picture: Under the requirement that's due to take effect on Friday, city of Chicago staff who aren't vaccinated against the coronavirus must be tested semiweekly. They will be placed on unpaid leave if they refuse. Fraternal Order of Police president John Catanzara is urging union members to defy the mandate.
What they're saying: Catanzara said Chicago will have a police force at "50% or less" if Mayor Lori Lightfoot places staff who don't report their vaccination status by Friday on "nondisciplinary, no-pay status," the Chicago Sun-Times notes.
Lightfoot called the claims "patently false," AP reports. She said the city was "prepared for any eventuality" once the mandate took effect over the weekend, according to the Sun-Times.
Of note: COVID-19 has killed 460 law enforcement officers, including Chicago Police Department members, AP notes.
Former Chicago Fraternal Order of Police president Dean Angelo died on Tuesday after being hospitalized with the virus.
Go deeper: Scores of police officers are refusing the COVID vaccine
Go deeper