Understanding Chagas disease in the U.S.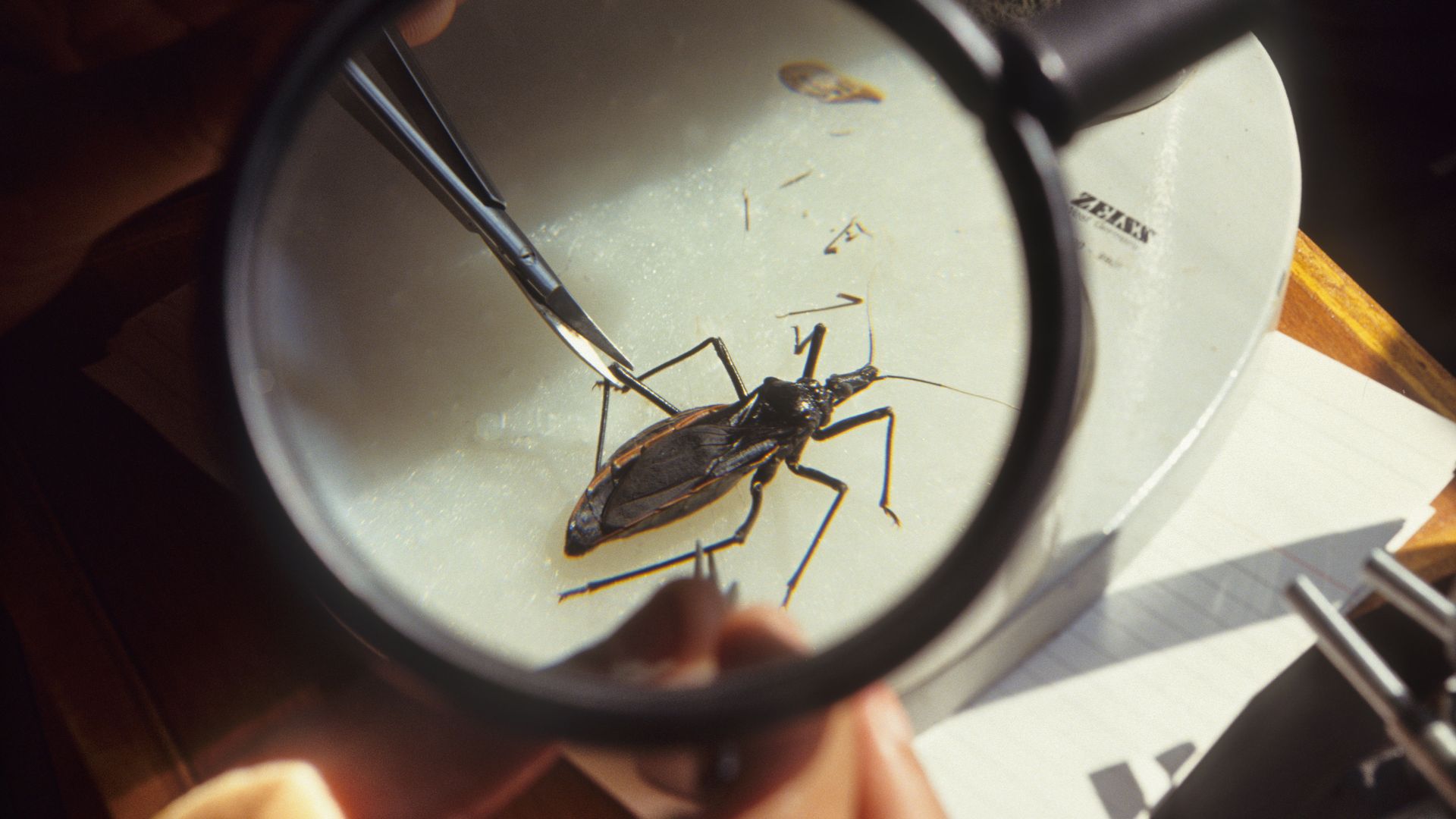 Chagas disease, a parasitic and chronic illness, has infected approximately 6 million people and kills about 12,000 every year in North and South America, according to the Pan American Health Organization.
Why it matters: Despite its high numbers, there is a lack of knowledge in the U.S. about the life-threatening disease, which has been called "the New AIDS of the Americas." Fewer than 1% of those with Chagas in the U.S. are diagnosed and treated due to low awareness of the infection among health providers.
Chagas mostly strikes in impoverished areas, where falling ill can impair physical and mental development, making it harder to earn a living and perpetuating poverty, per PAHO.
The WHO has categorized it as a "neglected tropical disease."
Of note: Chagas is typically transmitted through the bite of triatomine insects, also known as "kissing bugs," but it can also be transmitted by blood transfusions, organ transplants, from contaminated foods and from mother to child during pregnancy.
Its symptoms include fever, headache, cough, swelling and abdominal pain.
In advanced cases, people can develop heart complications, such as an enlarged heart or cardiac arrest, and gastrointestinal issues such as dilation of the esophagus or colon.
By the numbers: The Centers for Disease Control and Prevention estimates that there are more than 300,000 Chagas cases in the U.S. However, this number only considers infections among immigrants.
There are few U.S.-acquired infections. Susan Montgomery, the epidemiology team leader in the CDC's parasitic diseases branch, told Axios the CDC believes there are 60 to 300 babies born every year with Chagas in the U.S.

She added that as many as 75 people in the U.S. have acquired the disease from vectors.

Overall, however, the exact incidence and prevalence of Chagas disease in the country remains unknown.
Between the lines: If Chagas disease were diagnosed early, it could be treated successfully.
However, since early symptoms are relatively common, health providers often don't consider Chagas as a possible diagnosis.

Chagas must be diagnosed through a specific blood test that detects the presence of the parasites.
Montgomery said that it's "challenging" to raise the disease's profile because "it just isn't as big an issue for the entire population" as other concerns, such as the coronavirus pandemic.
"It is always going to be mostly a problem in our immigrants from endemic countries so their ability to access healthcare is, you know, that's always a challenge, regardless of their Chagas disease status. So they're issues that are broader than anything the CDC could take on," Montgomery said.
What they're saying: "It disproportionately affects a marginalized community of immigrants, of Latinx immigrants, and our public health care system has ignored them and can ignore them," Daisy Hernández, a journalist and author of "The Kissing Bug," told Axios.
Don't forget: Latinos as a group have the highest percentage of people without health insurance of any ethnicity in the U.S.
Get more news that matters about Latinos in the hemisphere, delivered right to your inbox on Tuesdays and Thursdays. Sign up for the Axios Latino newsletter.
Go deeper