Former top Boeing pilot indicted for "scheming to defraud" airline customers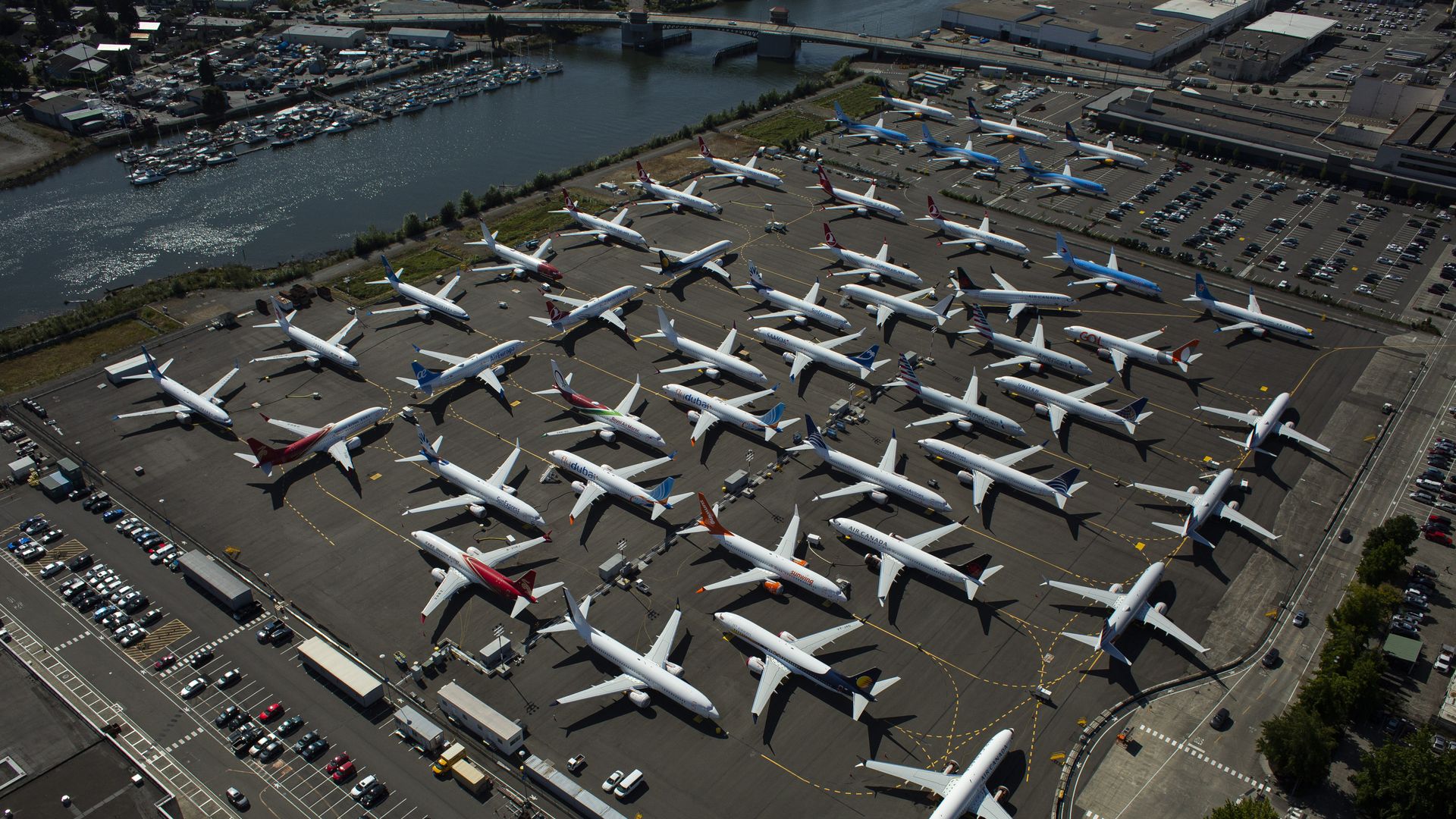 A federal grand jury on Thursday indicted a former top Boeing pilot who is accused of deceiving the Federal Aviation Administration when the company sought the regulator's approval for its 737 MAX plane.
Why it matters: A malfunction with the jet's flight control software, known as Maneuvering Characteristics Augmentation System (MCAS), had a hand to play in two crashes that killed 346 people.
Context: MCAS, which automatically pushes the plane's nose downward, appeared to activate based on faulty readings from a flight sensor.
Worth noting: Many 737 MAX pilots were unaware the MCAS system existed.
Driving the news: Mark A. Forkner faces charges for allegedly deceiving the FAA during the agency's evaluation and certification of Boeing's 737 MAX plane.
Forkner is accused of giving the FAA "materially false, inaccurate, and incomplete information" about MCAS, and "scheming to defraud Boeing's U.S.‑based airline customers to obtain tens of millions of dollars for Boeing," according to the Justice Department.
What they're saying: "In doing so, he deprived airlines and pilots from knowing crucial information about an important part of the airplane's flight controls," Kenneth A. Polite Jr., assistant attorney general of the DOJ's Criminal Division, said in a statement.
"Regulators like the FAA serve a vital function to ensure the safety of the flying public. To anyone contemplating criminally impeding a regulator's function, this indictment makes clear that the Justice Department will pursue the facts and hold you accountable."
Go deeper