Russia left out of White House's 30-country ransomware summit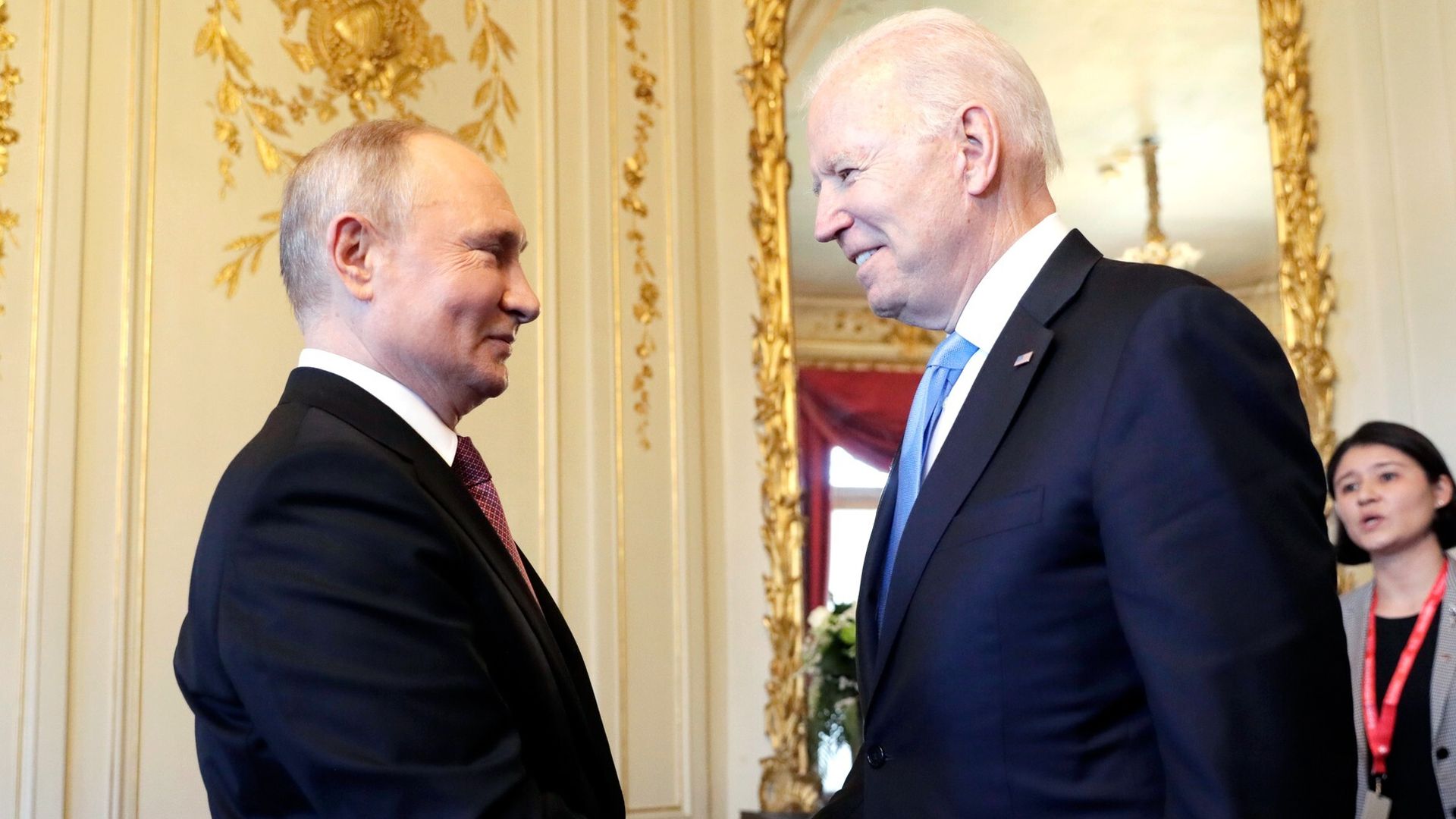 Russia is not one of the 30 countries invited to this week's virtual counter-ransomware summit hosted by the White House, where the U.S. and its partners will discuss ways to crack down on global cybercriminal networks, according to a senior Biden administration official.
Why it matters: The Biden administration is seeking to form an international coalition to stop ransomware attacks without having to rely on the Russian government, which has been accused of harboring cyber gangs.
Driving the news: The FBI has attributed two of this year's most high-profile ransomware attacks, which forced the temporary shutdowns of a major fuel pipeline and the largest meat supplier in the U.S., to the Russia-linked groups Darkside and REvil.
The senior official, briefing reporters on the condition of anonymity, said the preferred channel for engaging with Russia on ransomware is the set of "expert consultations" launched after President Biden and President Vladimir Putin's summit in Geneva this summer.
The official described those talks as "direct" and "very candid," but said the U.S. was waiting for "follow-up" action from Moscow.
What to watch: Officials from Australia, Brazil, Canada, the Dominican Republic, EU, Nigeria, South Korea, South Africa, Ukraine and the UAE are among those participating in six sessions planned for Wednesday and Thursday.
The full, wide-ranging list of countries "highlights just how pernicious and transnational and global the ransomware threat has been," the senior Biden official said.
The official declined to preview what concrete agreements or deliverables the White House was seeking, but said four areas of particular focus will be "national resilience, countering illicit finance, disruption and other law enforcement efforts, and diplomacy."
The big picture: Convening the summit is the latest step the Biden administration has taken to address the explosive growth in ransomware attacks this year, which U.S. officials warn will pose an economic and national security threat for years to come.
The Treasury Department recently sanctioned a cryptocurrency exchange for its alleged role in facilitating ransomware-related transactions, and the Justice Department launched a special crypto unit last week to crack down on digital payments used for cybercrime.
In July, Biden signed a National Security Memorandum directing agencies to develop new standards for protecting critical infrastructure against potential cyber threats.
Go deeper