One-on-one with Stephanie Linnartz of Marriott International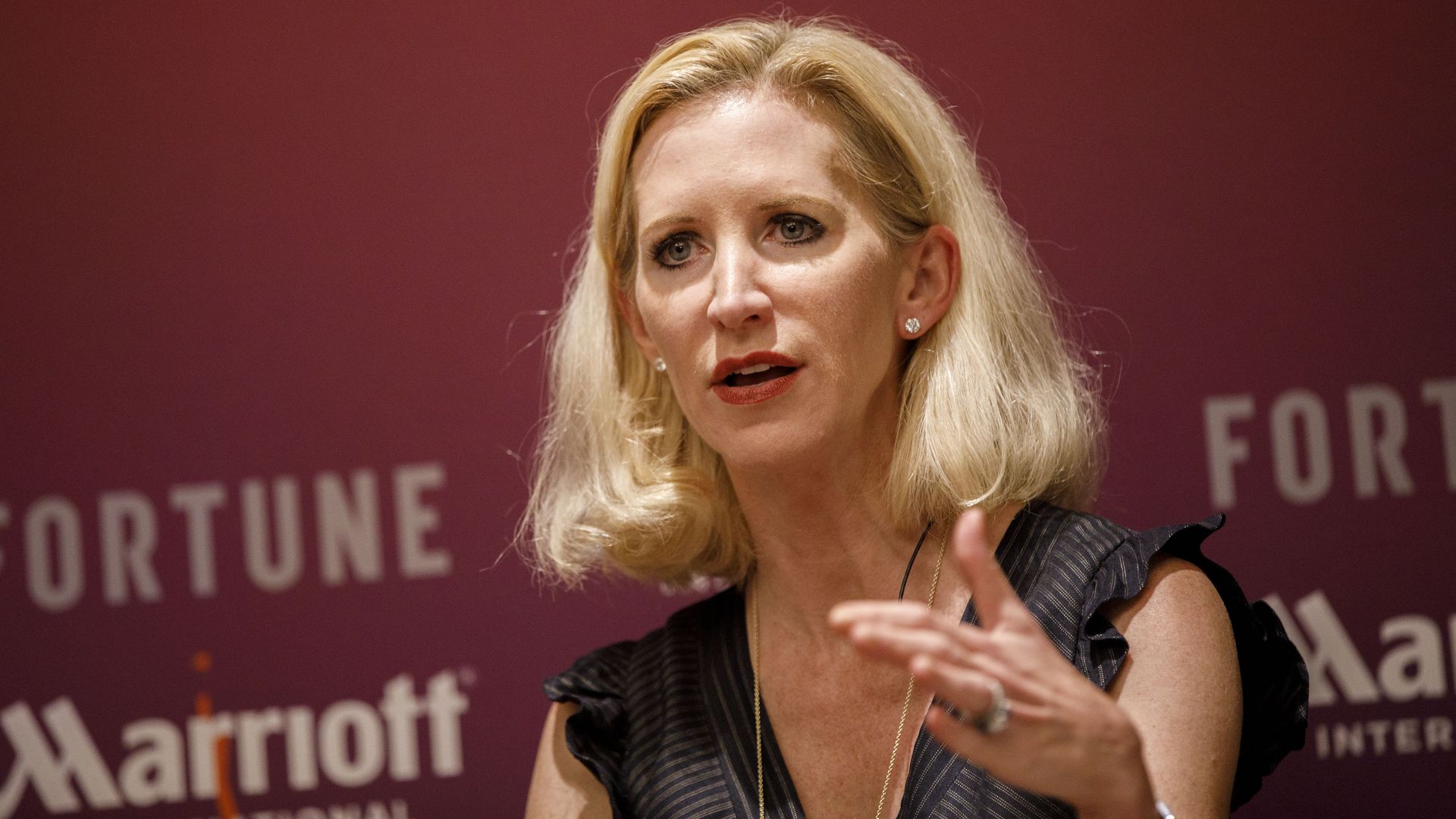 "People are dying for experiences now more than ever," Stephanie Linnartz, Marriott International president, tells Axios.
"Leisure travel in many states and parts of the world is beating 2019," Linnartz notes, speaking on the sidelines of Fortune's Most Powerful Women Summit.
Why it matters: The economy is swinging back toward spending on services, but low wages and working conditions have caused record numbers of people to quit the industry.
Leisure and hospitality workers quit at a 6.4% rate in August, more than double the total rate across all industries.
What she's saying: "We're doing a lot to make sure, as we go out and try to hire people back into our hotels, [that] they see us as a career, not just as a job," says Linnartz.
While the company has raised wages and offered signing bonuses and incentives, Linnartz believes that offering people the opportunity to work their way up differentiates Marriott from competitors. 
"People want careers and futures, and I think that's the magic sauce."
What we're watching: Even though some aspects of travel will change forever, Linnartz sees remote work and "blesiure" — a blend of business and leisure travel — driving future growth through extended stay bookings.
Companies that opt to do away with offices are convening staff together several times a year. And employees who can live anywhere will continue to take advantage of the flexibility, she says.
The bottom line: "While some segments of business may go down, I think new ones will blossom up, and net, net ... I'm very bullish on the future of travel."
Go deeper