Groups launch "How to Stop Facebook" effort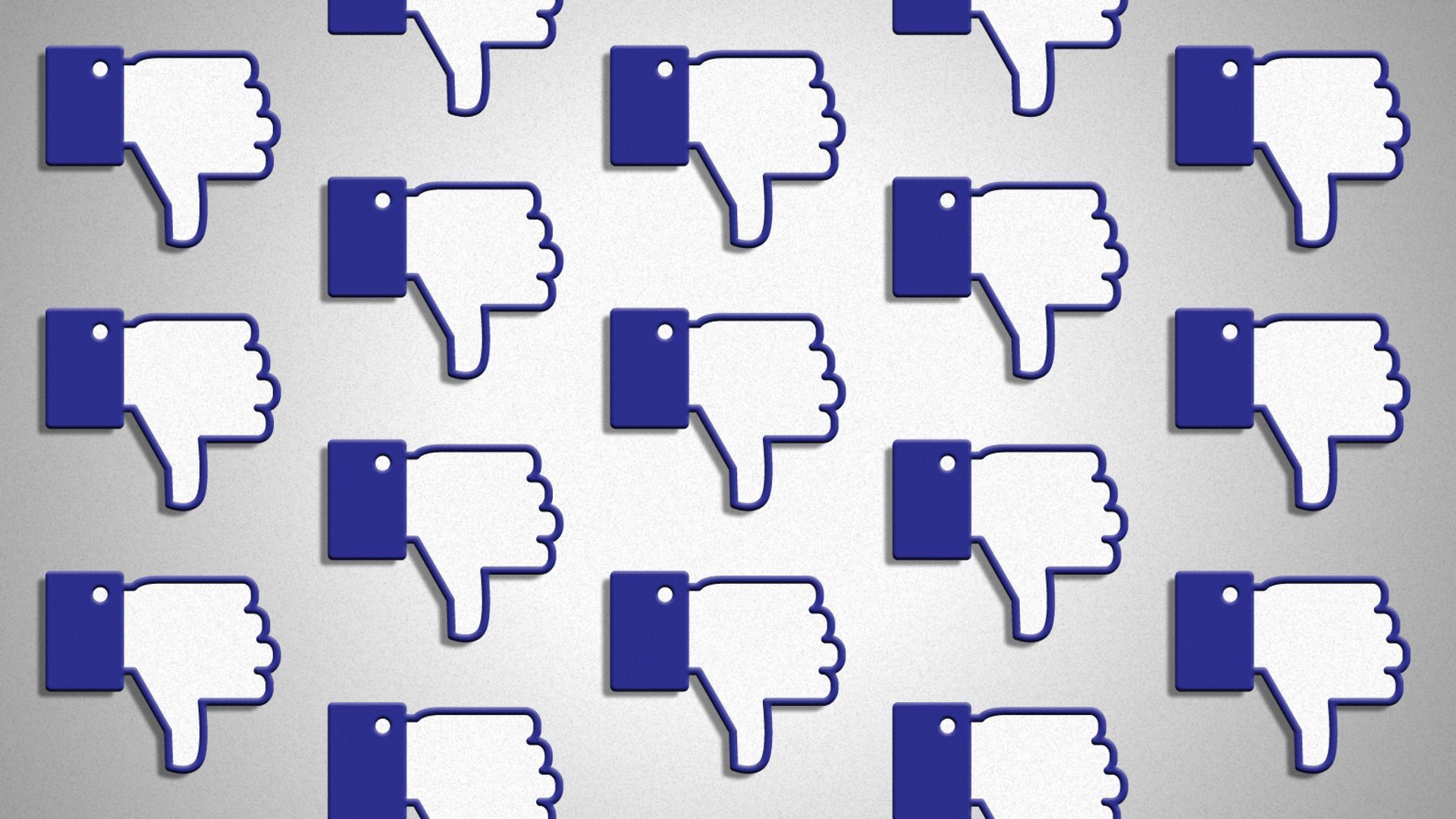 A coalition of nonprofits on Wednesday debuted HowToStopFacebook.org, a fresh push to encourage greater government regulation of the social networking giant aimed at forcing the company to change its business model.
Why it matters: The campaign hopes to take the outrage expressed by legislators over the revelations of whistleblower Frances Haugen and translate it into action.
The campaign is pushing for two goals:
A Congressional investigation with subpoena power into harms caused by Facebook; and
A strong federal data privacy law that makes it illegal for companies like Facebook and YouTube to collect the vast amounts of data they use to personalize recommendations.
The more than 30 groups involved include Accountable Tech, Article 19, Center for Digital Democracy, Fairplay, Global Voices, Media Justice, National Hispanic Media Coalition, Presente, Public Knowledge, United We Dream, Ranking Digital Rights, SumOfUs, Win Without War, and the Sex Workers Project of the Urban Justice Center. 
Between the lines: The groups aren't being subtle about their goal. The campaign page calls for a law "strong enough to end Facebook's current business model."
What they're saying:
Fight for the Future director Evan Greer: "The problem with companies like Facebook and YouTube is not that they host user-generated content, it's that they use surveillance-driven algorithms to pick and choose what content goes viral and what content no one sees, in order to keep us all on the platform clicking and scrolling to maximize advertising revenue."
Media Justice campaign strategies director Myaisha Hayes: "Facebook's surveillance capitalist business model is fundamentally incompatible with basic human rights, and disproportionately harms Black and brown communities by silencing our voices while artificially amplifying racist and harmful content."
Public Knowledge policy counsel Sara Collins: "The harms described by Ms. Haugen are fueled by unrestrained data collection and data use. A federal privacy law that addresses collection and use, rather than relies on outdated notions of notice and choice, would begin to rectify the power imbalance between internet users and tech companies."
Go deeper: Following Monday's story on how Facebook may be harder to rein in than Big Tobacco, Ina spoke to Niala Boodhoo for the Axios Re:Cap podcast about the similarities and differences between regulating cigarettes and social media.
Go deeper