J&J booster confusion ahead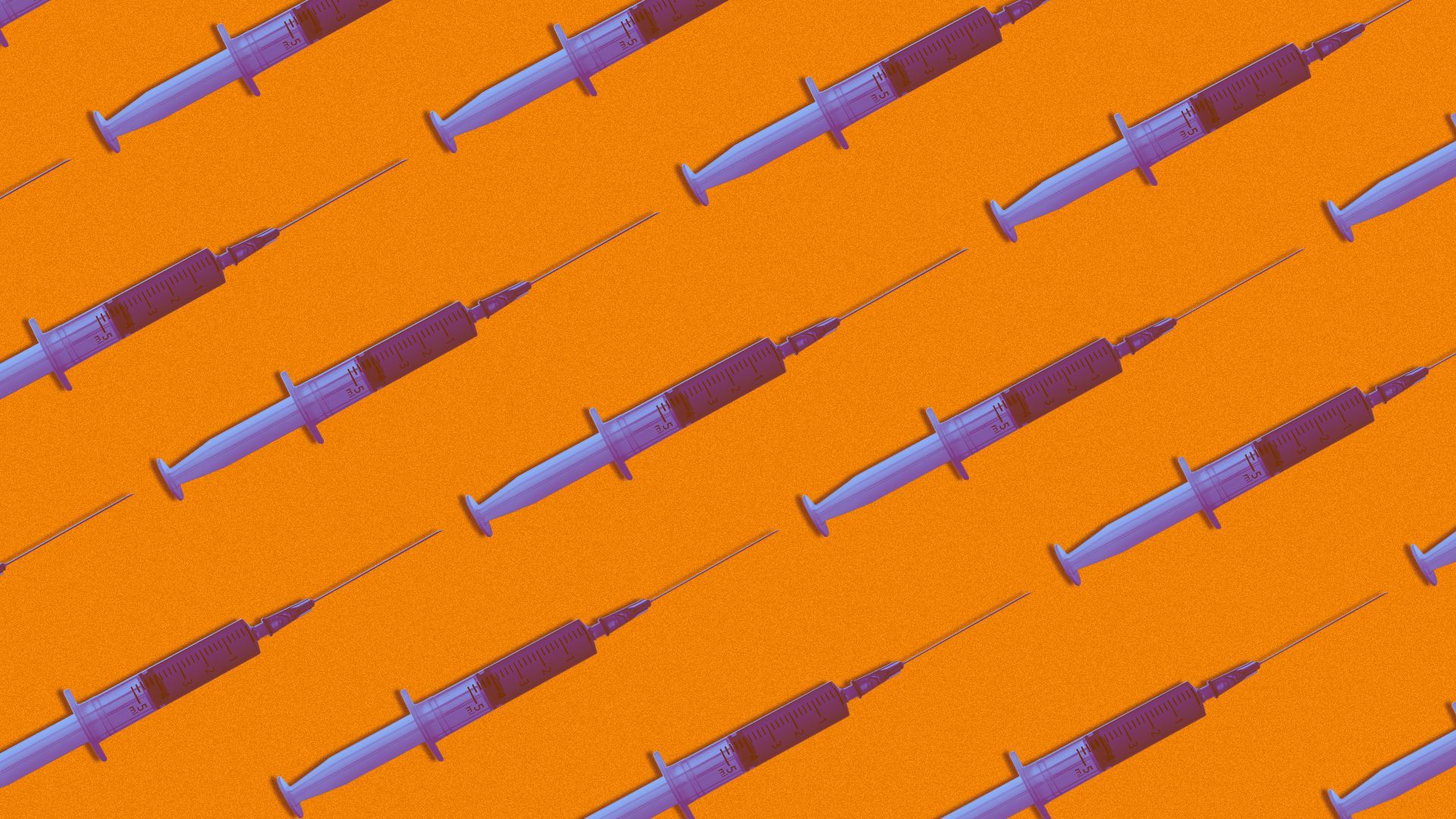 Data collected by the National Institutes of Health show that people who received a shot of Johnson & Johnson's coronavirus vaccine have a stronger neutralizing antibody response if they receive an mRNA shot instead of a second J&J one, according to a person who has seen the data.
Yes, but: J&J has asked the FDA to authorize a second shot of its own vaccine, which could make any attempt to authorize mix-and-matching vaccines confusing for the public.
State of play: An FDA advisory panel is considering booster shots for J&J recipients and some recipients of the Moderna vaccine this week.
On Friday, when the panel will focus on J&J, the NIH will present findings from its mix-and-match booster study, according to the draft agenda of the meeting.
That data is expected to show a significantly stronger neutralizing antibody response — which is a form of immune protection — to an mRNA booster than to a second dose of J&J.
But J&J hasn't asked the FDA to authorize mixing and matching its vaccine with another one, which could make the process messy. It's unclear how a mix-and-match authorization process would play out.
But, but, but: There are limitations to the NIH data. Neutralizing antibodies are only one form of immune protection, and it's unclear how long the response will last.
The bottom line: The most interesting part of Friday's meeting may be how the panel addresses the questions that aren't being asked by J&J — but are of significant interest to the 15 million Americans who received their shot.
Go deeper