Cheney threatens criminal contempt if Jan. 6 panel subpoenas ignored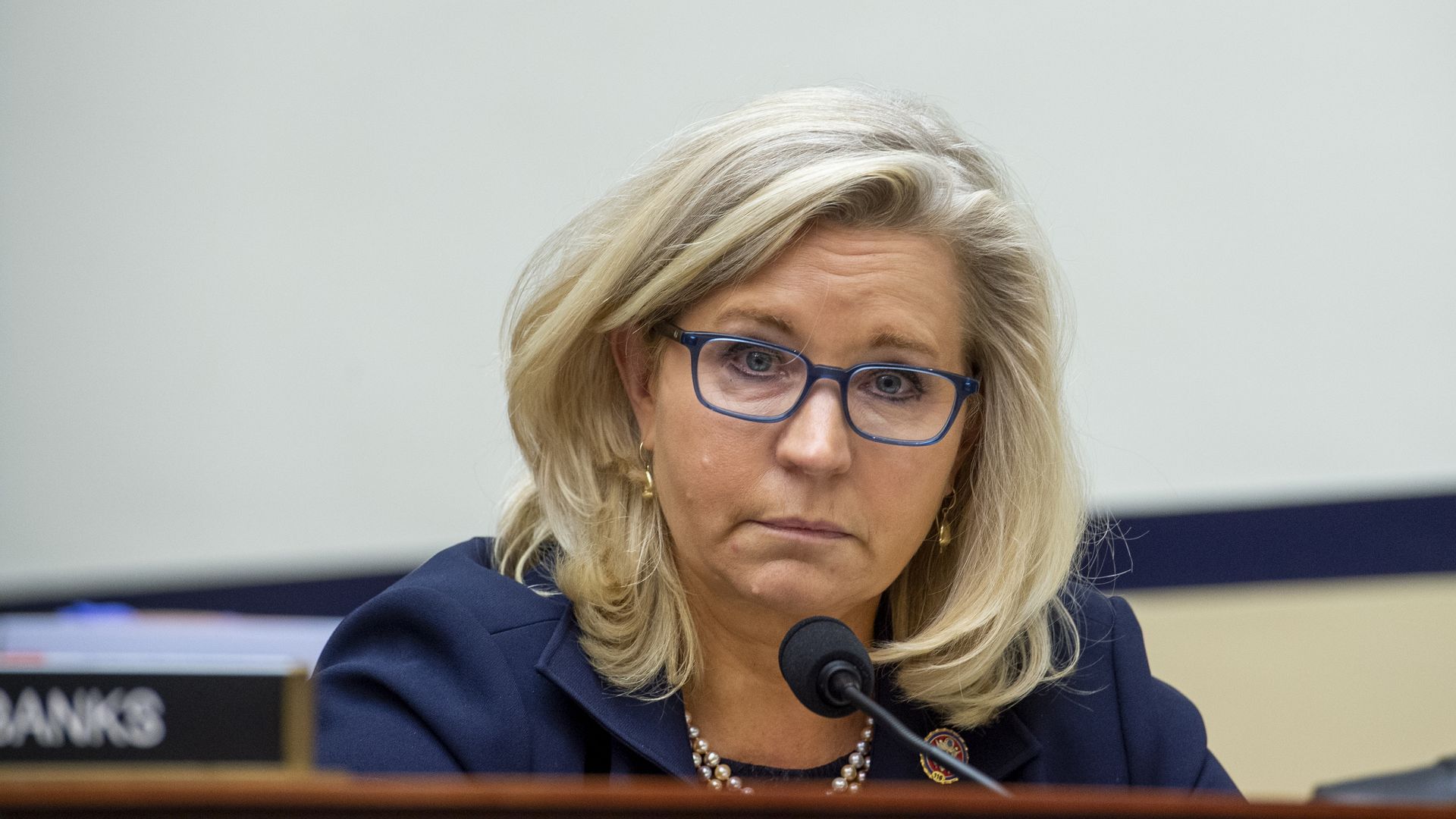 The Jan 6. select committee investigating the Capitol riot "will move" criminal contempt charges against anyone who doesn't comply with its subpoenas, warned Rep. Liz Cheney (R-Wyo.), the panel's vice chair, Tuesday, per Reuters.
Why it matters: It follows reports that former President Trump told former aides and associates to invoke executive privilege and not comply with congressional requests.
Committee member Rep. Adam Schiff (D-Calif.) told CBS Sunday that the panel was "prepared to go forward and urge the Justice Department to criminally prosecute anyone who does not do their lawful duty."
Of note: Cheney told reporters Tuesday that there was unanimous agreement on the panel to take prosecutorial action if required, according to Reuters.
"In general, people are going to have to appear, or ... we will move contempt charges against them," Cheney said.
The big picture: The panel last month subpoenaed former Trump administration aides Mark Meadows, Steve Bannon, Dan Scavino and Kash Patel, as well as 11 people involved in planning a rally for the president ahead of the deadly insurrection.
What to watch: Cheney expects to have Meadows' and Patel's depositions with the panel this week.
"We'll see if they show up," she said, per Reuters. "If they show up, we'll be prepared."
The committee has already warned it will "consider advancing a criminal contempt of Congress referral" for Bannon if he refuses to cooperate.
Go deeper: Biden won't shield initial Trump White House records
Go deeper