Scoop: Arctos raises over $3 billion to buy stakes in pro sports teams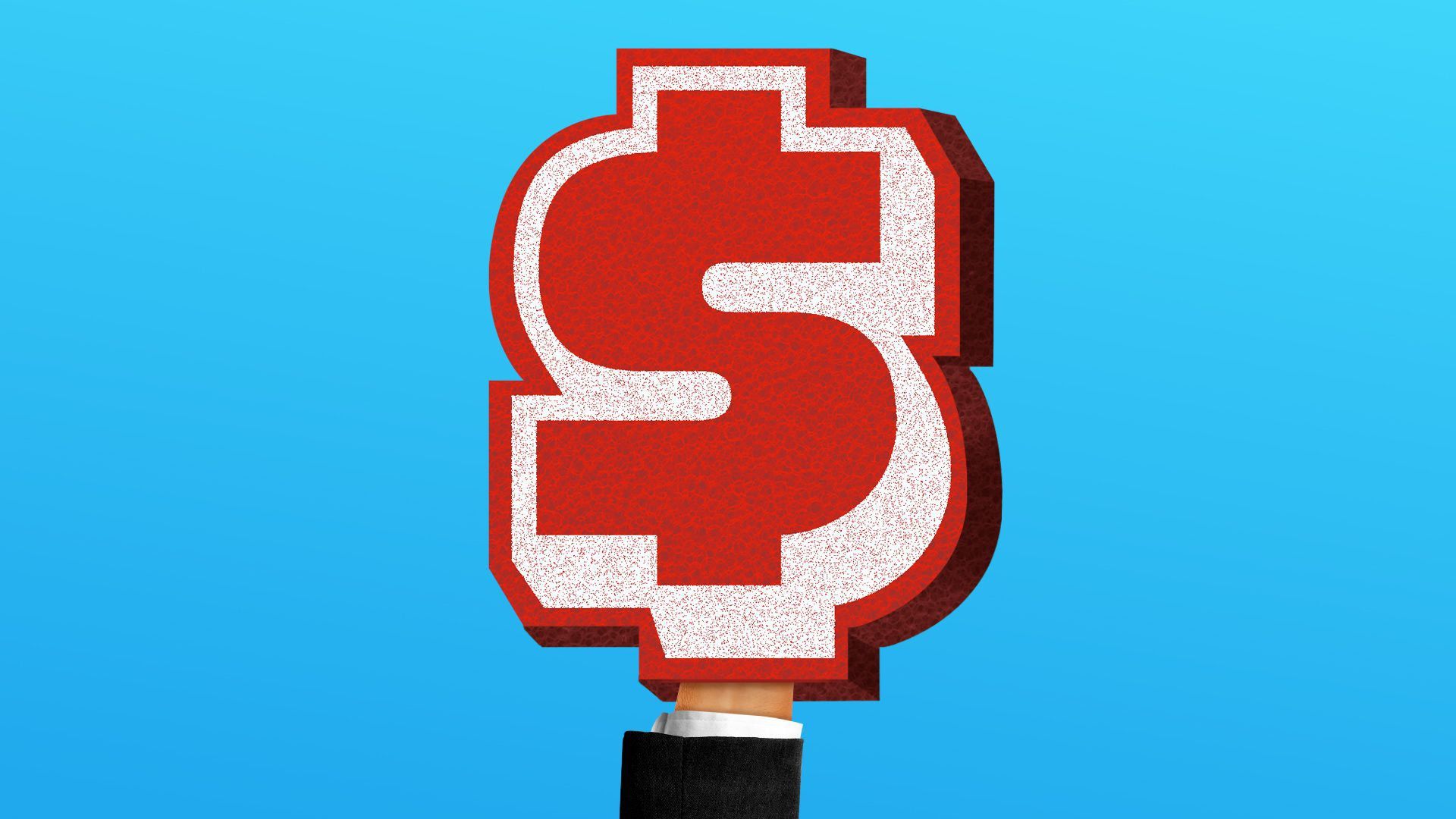 Arctos, an upstart private equity firm founded to buy into pro sports teams, has secured over $3 billion in investor commitments, Axios has learned. The firm originally planned to raise between $1 billion and $1.5 billion.
Why it matters: Private equity has become obsessed with pro sports, from American basketball to European soccer to New Zealand rugby. And Arctos leveraged this fervor on the fundraising circuit.
Details: Arctos raised around $2.1 billion for its debut fund, plus another $1 billion in co-investment and separately managed account commitments.
Word is that nearly half of that money is already committed, to minority stakes in teams like the Sacramento Kings, Golden State Warriors and the Boston Red Sox.
Arctos declined comment.
Flashback: Eighteen months ago we reported that a group of investment and sports industry vets was forming the first private equity firm dedicated to buying stakes in professional sports teams. It felt novel and niche, the sort of one-off that might raise capital from enterprising special sits portfolio managers who secretly hoped for a few front-row tickets.
Big picture: Investment strategies around pro sports are expanding beyond the original thesis laid out by Arctos and an NBA-specific fund from Dyal Capital, which was to provide liquidity to passive minority owners (i.e., mirroring private equity secondaries).
Some deals, both completed and in market, are more about growth equity than exits.
Lots of that involves media and marketing initiatives, but it should eventually extend to real estate.
We're also seeing pro sports deals from generalist private equity funds, like Sixth Street buying into the San Antonio Spurs.
The bottom line: Private equity has taken the field and plans to stay there.
Go deeper