At least 1,000 migrant children still separated from parents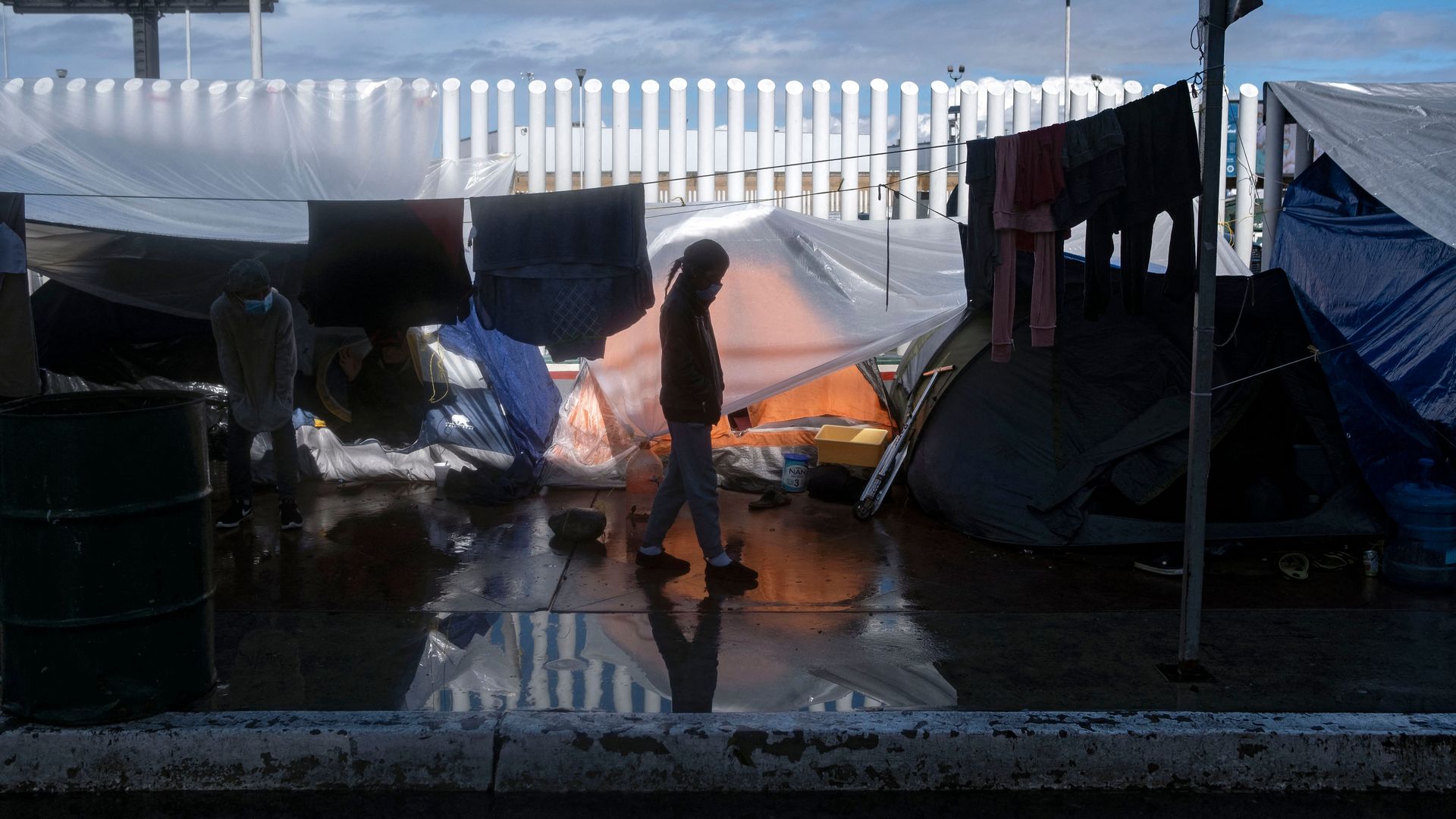 At least 1,000 migrant children remain without their parents, the leader of a task force established by President Biden to reunite families separated at the southern border told CBS' "60 Minutes" in an interview broadcast Sunday.
Why it matters: A federal judge in 2018 ordered the U.S. government to reunite families separated at the border by the Trump administration's "zero tolerance" policy within 30 days.
Reuniting migrant families is one of Biden's biggest immigration-related promises, but progress has been slow. Michelle Brané, who leads the family reunification task force formed after Biden took office, told CBS' Sharyn Alfonsi the group has reunited only 52 families.
"We estimate that over 1,000, somewhere between 1,000, 1,500 maybe more remain separated," Brané said. "It's very hard to know because there's no record."
Driving the news: A big problem has been that "there was no system in place for documenting separations," and people had moved to different places with nothing being recorded since the separation, Brané said.
"It's very hard to know because there's no record," she noted.
What they're saying: The Department of Homeland Security did not immediately respond to Axois' request for comment, but told CBS it is "committed to picking up the pace and reunifying more families."
"Late last week, the task force told us they've identified 82 families they believe will be reunified while at least 1,000 children remain separated from their parents," Alfonsi noted.
Of note: Department of Homeland Security Secretary Alejandro Mayorkas told "60 Minutes" during Sunday's show that the Biden administration was "hoping for legislation" to grant separated migrant families "legal status, and give them that stability, that sort of permanence that they need to really rebuild their lives."
Go deeper:
Go deeper