Snapchat young candidate project gets buzz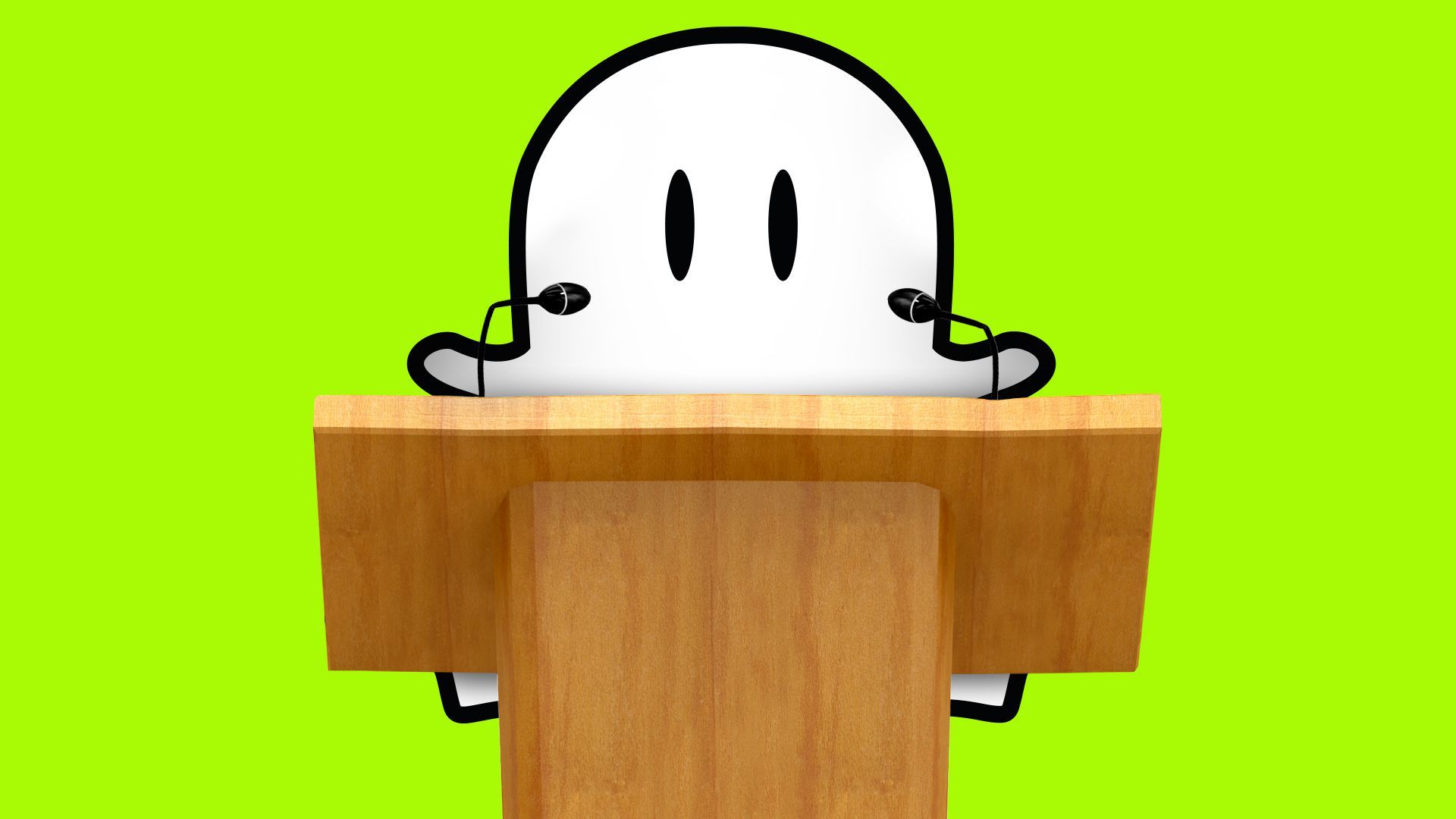 Since its launch on Wednesday, nearly 2 million Snapchat users have engaged with a new module on the app that aims to help young people run for office, Snap officials tell Axios.
Why it matters: The tech company — which claims reach over 90% of the nation's 18-to-34-year-olds — is venturing deeper into the civic engagement space to expand "Snapchat generation" representation in local elected office.
So far, the most interest has come from six states that are among the most populous: Texas, Florida, Ohio, California, North Carolina and Pennsylvania.
The top five issues Snapchatters say they care about: Civil rights, education, the environment, health care and jobs.
How it works: Snap is partnering with 10 candidate recruitment organizations, including ones that focus on helping young progressives, conservatives and immigrants to seek elected office.
In the first partial week, more than 24,000 Snapchat users expressed interest in working with one of those organizations to explore running for local positions, such as a school board or city council.
Another 46,000 users nominated a friend to run.
Besides exploring the notion of running, users can input their top issues or their ZIP code to learn about relevant races in their area.
Be smart: While those expressing clear interest in running have been but a fraction of the engagements in the opening days of the endeavor, recruiters say a response in the tens of thousands actually is huge in terms of the potential that could be tapped.
What they're saying: "It's a kind of candidate recruitment at scale that we have always dreamed of being able to do," Amanda Litman, co-founder of Run For Something, a group serving young progressives, told Axios.
More than 4,000 have signed up with Run For Something.
"We've been overjoyed with the responses that we've received and for the opportunity to participate," Mason Morgan, executive director of Run GenZ, a group serving young conservatives, told Axios via email. His group has already received over 1,500 sign-ups from across the country.
Go deeper