Blinken to hold trilateral meeting with Israeli and UAE counterparts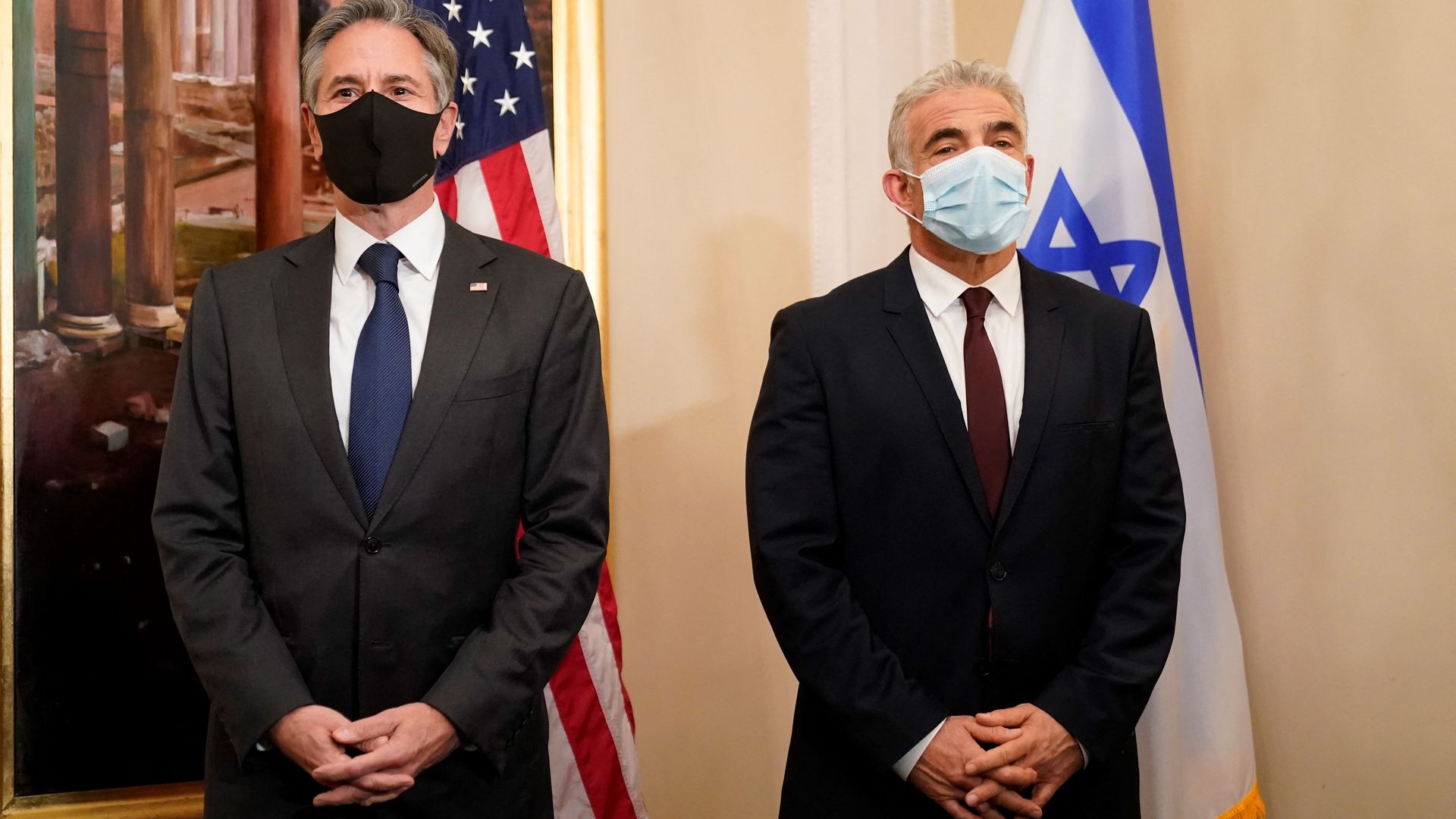 Secretary of State Antony Blinken will hold a trilateral meeting at the State Department on Wednesday with the foreign ministers of Israel and the United Arab Emirates.
Why it matters: This is the first such meeting since the signing in 2020 of the "Abraham Accords," normalization agreements Israel struck with Bahrain and the UAE. It is a substantial step by the Biden administration to strengthen the treaty involving the countries.
Behind the scenes: Israel's Yair Lapid and the UAE's Abdullah Bin Zayed initiated the gathering, telling Blinken they would be coming to Washington at the same time and proposing the meeting, Israeli officials told Axios.
Flashback: A similar meeting took place in secret in 2009 when the UAE's ambassador to Washington, Yousef al-Otaiba, and his Israeli counterpart, Salay Meridor, reached out together to the Obama administration to raise their concerns about Iran.
Jeremy Issacharoff, then the deputy head of mission at Israel's embassy in Washington, reached out to Dennis Ross, then the State Department's point man on Iran, and proposed the meeting.
Ross was surprised by the unprecedented proposal and agreed immediately. The meeting was held in secret in al-Otaiba's suite at the Four Seasons in Georgetown. This week's trilateral meeting will be held in public and on the foreign minister level.
What they are saying: Israeli officials say the meeting will focus on boosting U.S.-Israeli-Emirati cooperation on a set of issues as part of the strengthening of the Abraham Accords.
But Israeli officials say the meeting will also be an opportunity to present Israel and the UAE's concerns about Iran's nuclear program and regional activity.
"They will discuss progress made since the signing of the Abraham Accords last year, future opportunities for collaboration, and bilateral issues, including regional security and stability," the State Department said in a statement.
Go deeper: Israeli foreign minister heads to D.C. to coordinate on Iran
Go deeper