Dems trying Facebook - to boost candidates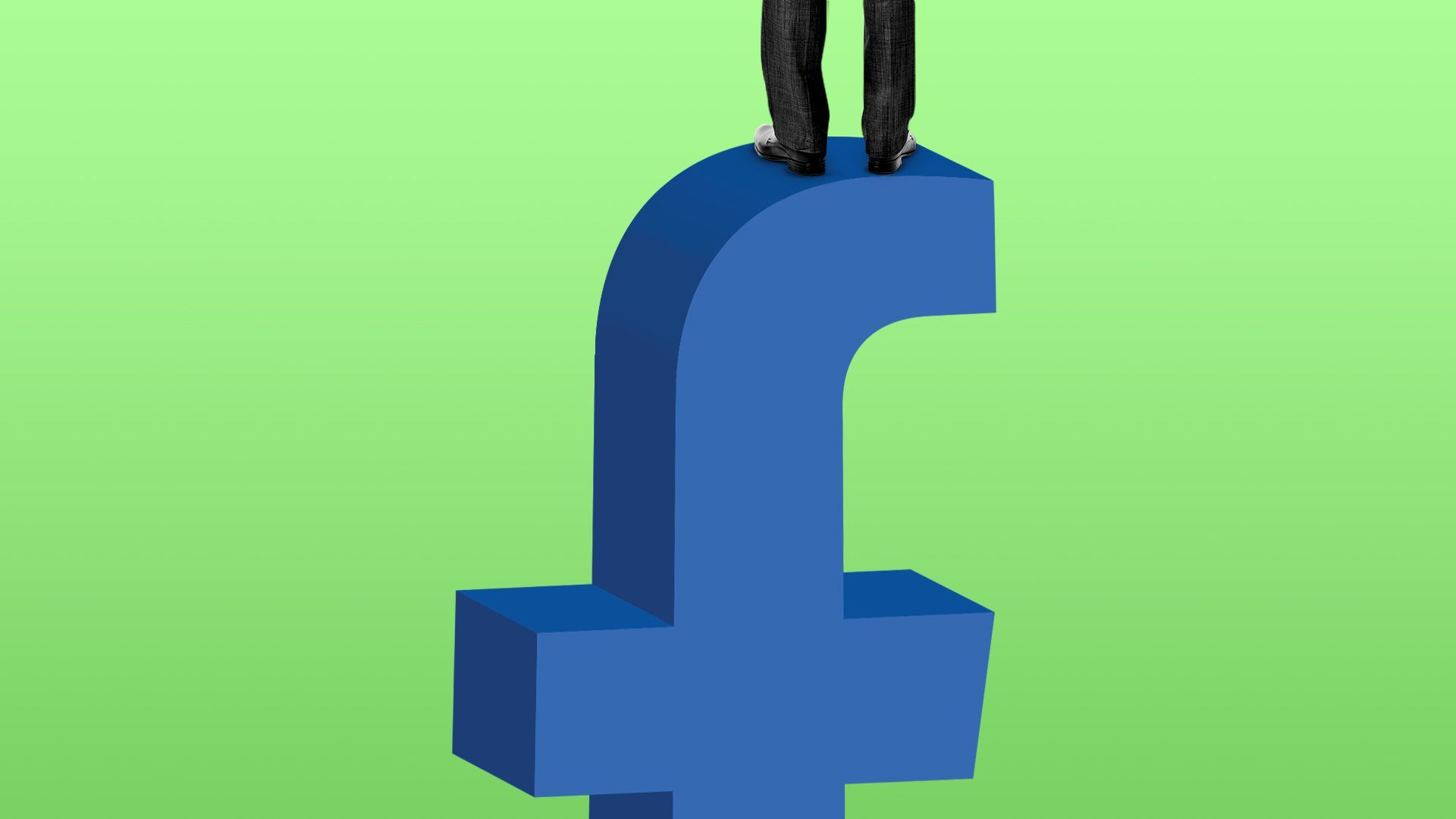 One new strategy Democrats are trying ahead of the 2022 midterms: flooding voters' Facebook feeds with factual, positive news articles about President Biden's Build Back Better agenda.
Why it matters: While the 2016 and 2020 elections — and this week's congressional testimony — were all about Facebook and other social media being used for nefarious purposes, this tack tries to harness the Social Network for positive political gain.
Driving the news: House Majority Forward — a nonprofit aligned with the Democratic super PAC House Majority PAC — launched a $2.5 million campaign on Thursday.
It aims to combat mis- and disinformation from bogus news sites and local Republican groups over the next year in 30 House Democrats' districts.
The list of districts hasn't been finalized, the group said, since redistricting stands to alter the electoral map in the coming months.
Already certain is that the effort will target swing districts like Illinois' 14th (Rep. Lauren Underwood), Iowa's 3rd (Rep. Cindy Axne) and New Jersey's 3rd (Rep. Andy Kim).
What they're saying: "With so much misinformation and disinformation on social media, the best way to combat it is to make sure you're in the space with real facts from trusted news sources," said Abby Curran Horrell, executive director of House Majority Forward.
"The past week ups the ante and demonstrates for a larger audience the importance of this, and the role that misinformation plays in every part of our lives — not just politics."
"The only consistent way to achieve that is to pay to get in people's feeds," she added.
Both the Democratic establishment and Biden administration believe the $1.2 trillion bipartisan infrastructure bill and a $3.5 trillion proposal to expand the social safety net are backed by the public at large.
The bipartisan bill, which passed the Senate with Republican support, would achieve the largest volume of road and bridge construction since the creation of the interstate highway system.
The $3.5 trillion package, which Republicans say Democrats will have to pass purely through the partisan reconciliation process, would increase or create federal funding for child care, free community college and climate change mitigation.
The House delayed a vote on the bipartisan bill last week after objections about the reconciliation bill's price tag, and political leaders are now discussing a cost for that package closer to $2 trillion.
Go deeper