White House data: Vaccine mandates work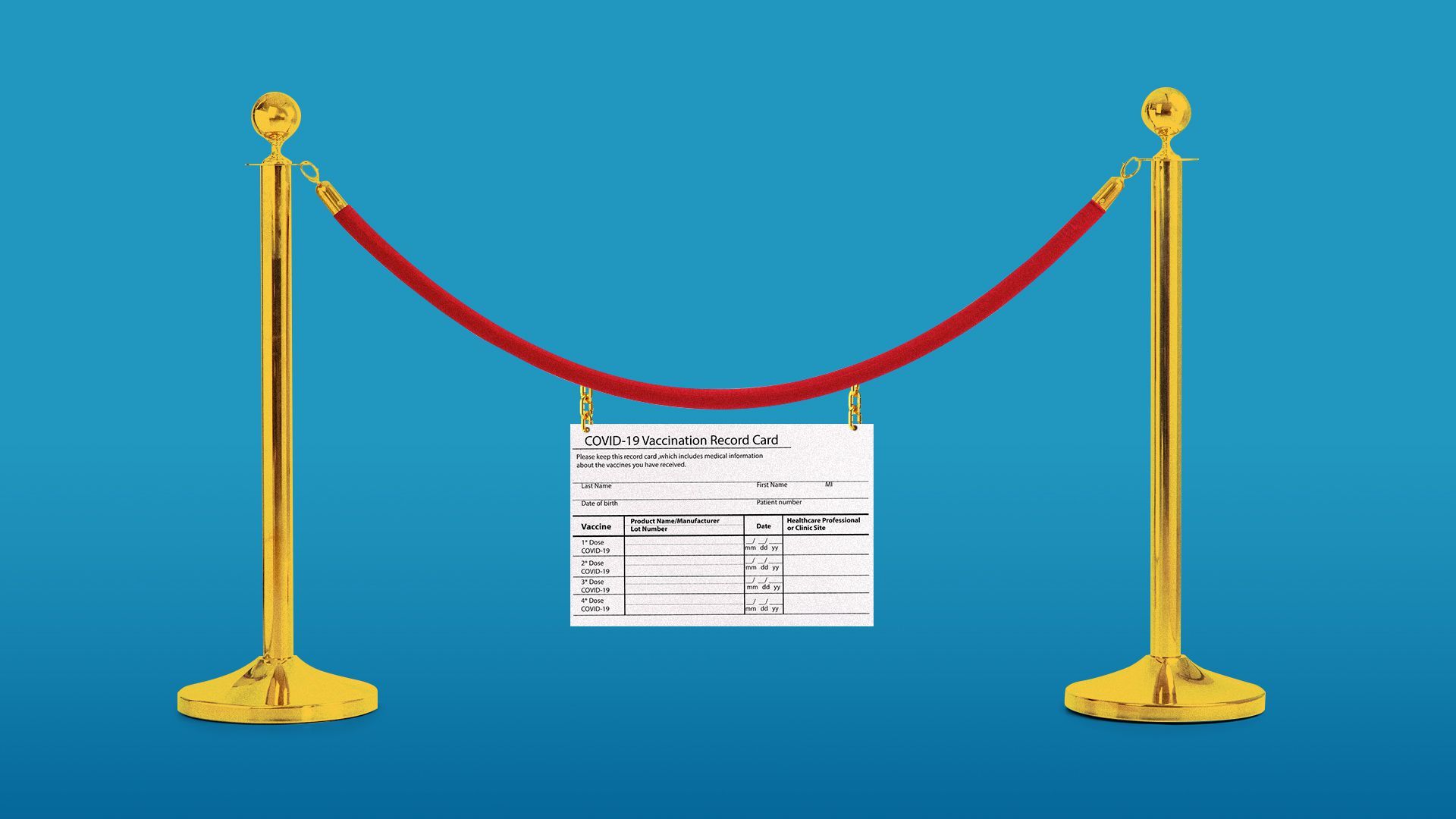 Health care systems, schools, public-sector agencies and private businesses with COVID-19 vaccine mandates have seen vaccination rates jump 20 points — in many instances to over 90%, according to a White House analysis released ahead of President Biden's trip to Chicago on Thursday.
Why it matters: That's a lot higher than the average fully vaccinated rate for working-age adults — 63%.
Mandates are quickly becoming standard practice:
They're now in place at 25% of businesses, 40% of hospitals and colleges serving 37% of students, according to the White House.
The bottom line: 95 million eligible Americans were unvaccinated when Biden made his mandate announcement last month. That number is down to 67 million today — and the federal rule for private businesses hasn't even been finalized yet.
Go deeper