Snapchat publicly addresses fentanyl crisis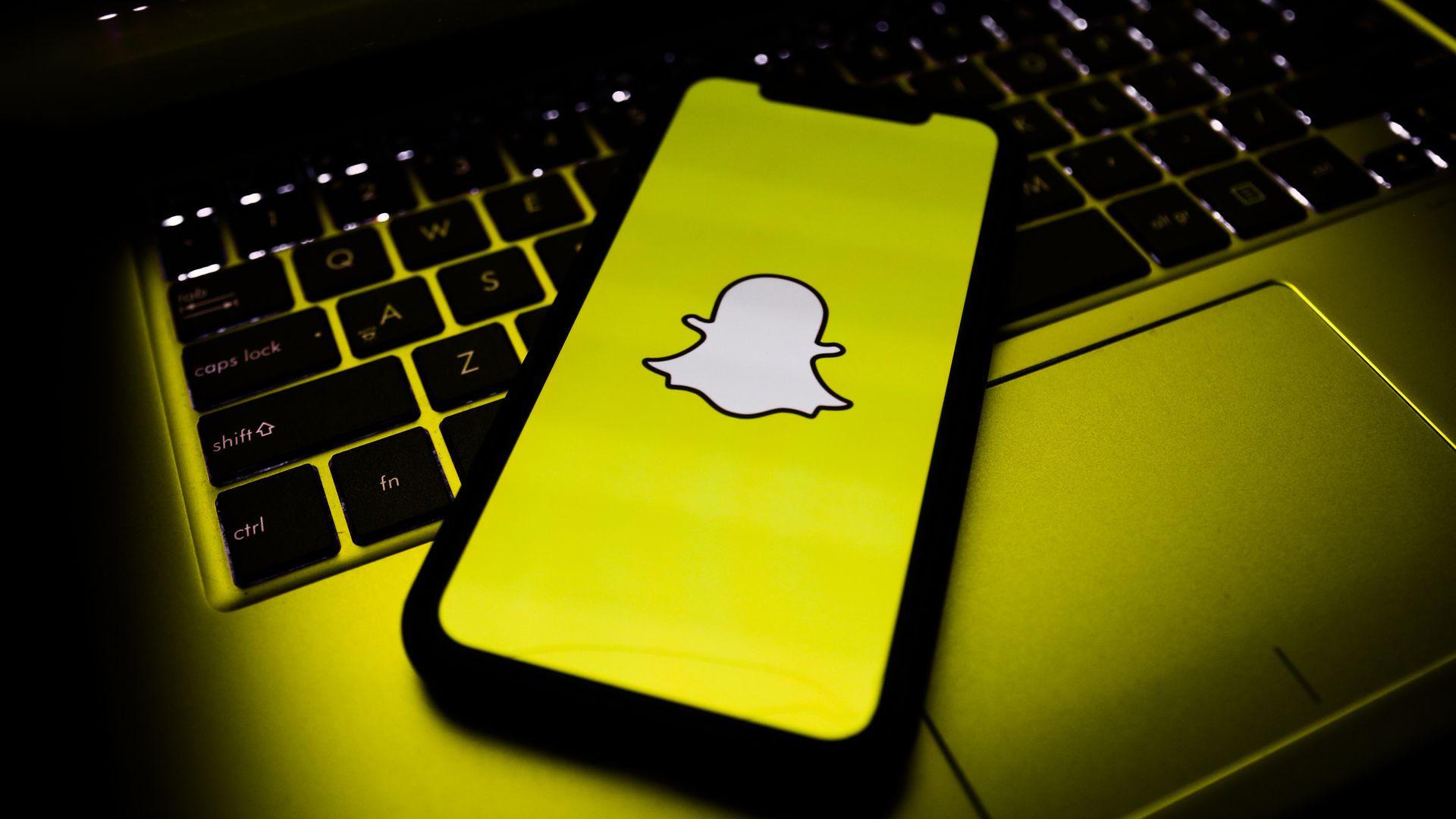 Snapchat on Thursday publicly addressed reports about young users buying fentanyl-laced counterfeit pills from drug dealers via its platform, announcing a new in-app tool called "Heads Up" that provides content to users from substance abuse experts when they search for drug-related keywords.
Why it matters: Snapchat has been able to avoid most of the regulatory and public relations headaches that its competitors have faced in the past few years by focusing on connections between close friends. But because its platform caters to young users, it's also vulnerable to problems related to minors and safety.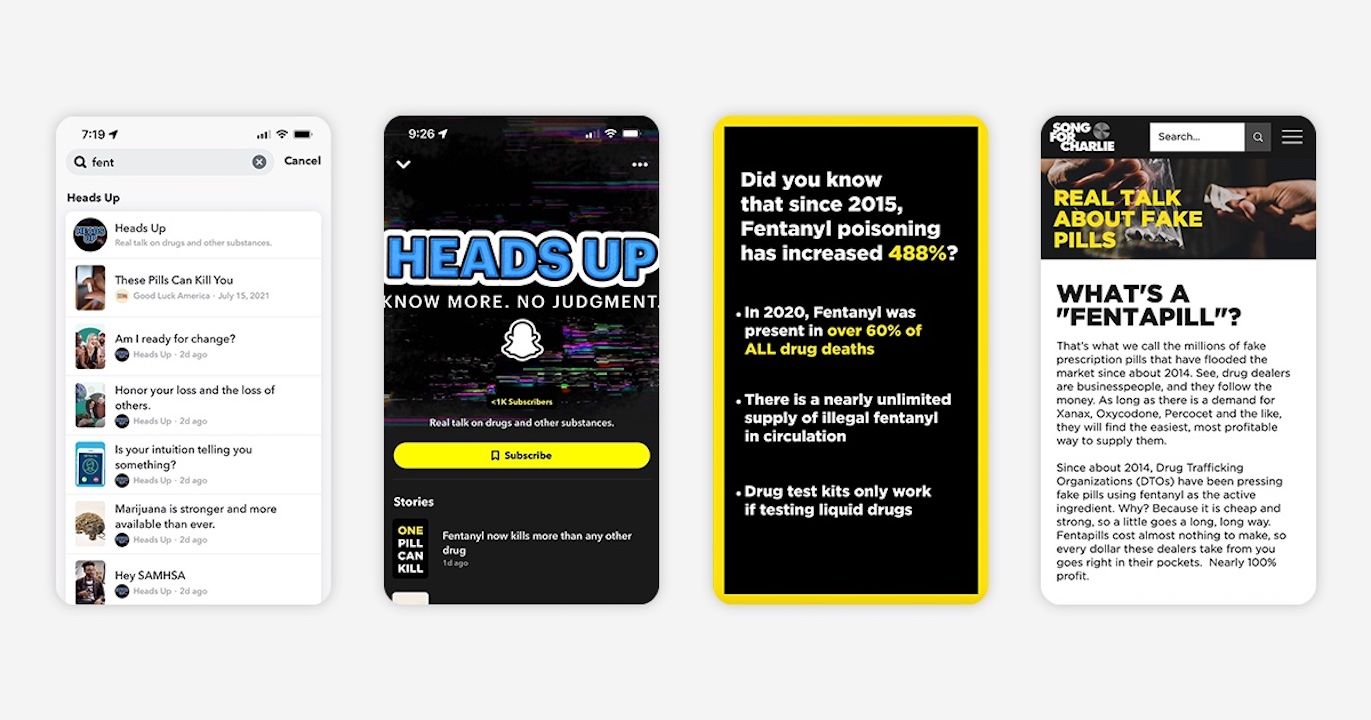 Details: In a blog post released Friday, Snapchat said it will distribute content via its "Heads Up" tool from groups such as the Substance Abuse and Mental Health Services Administration (SAMHSA); Song for Charlie, a nonprofit dedicated to raising awareness about fentanyl-laced pills, and Shatterproof, an addiction treatment nonprofit.
It will also include additional resources from the Centers for Disease Control and Prevention to be added in the coming weeks.
The company has launched a video ad campaign to raise awareness about the issue to its users and says it's rolling out a new national augmented reality filter that directs users to the new "Heads Up" portal with educational information
"We believe it is our responsibility to keep our community safe on Snapchat and we have made significant operational improvements over the past year to eradicate drug sales from our platform and we are continually working to improve," the company said.
The company said it has made investments over the past year in law enforcement operations, improving its response time to various crises. It's rolling out these new updates ahead of World Mental Health Day on Sunday.
The big picture: Social media companies catering to young users, like Snapchat, Instagram and TikTok, have been under increased pressure to address drug sales in light of a growing number of teen deaths due to illicit drugs during the pandemic.
A report from NBC News out last week profiled several teens who had died after receiving pills from dealers on Snapchat that turn out to be laced with fentanyl.
Go deeper