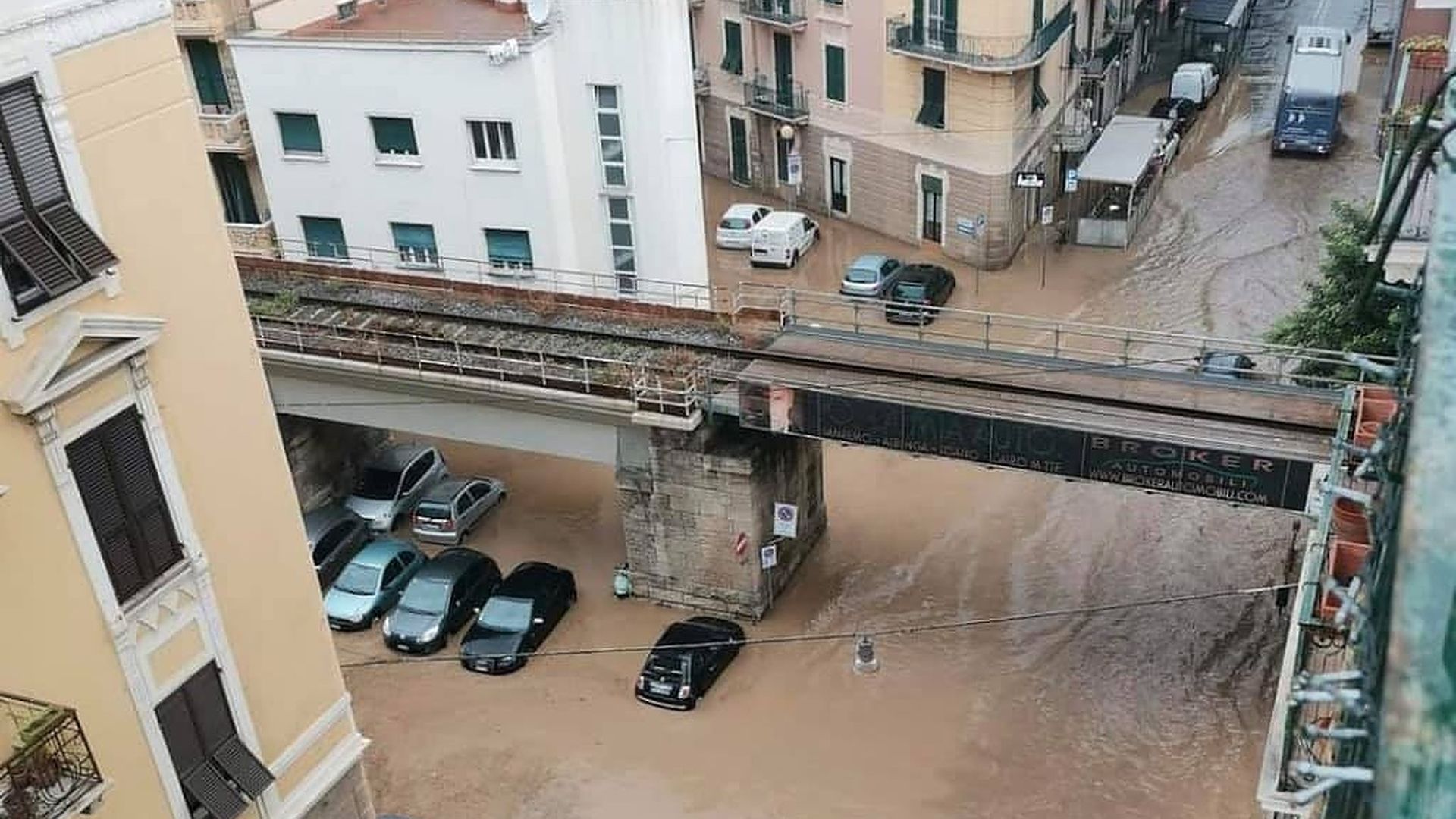 Northwestern Italy has been hit by record rainfall from a complex of thunderstorms, triggering flooding and mudslides, per AP.
By the numbers: 29.2 inches of rain fell in 12 hours on Monday in Rossiglione, Genoa province, just south of Milan. That's a new, all-time European record, meteorologists noted Tuesday.
Meanwhile, 7.1 inches of rain poured down in one hour on Vicomorasso — "more than double the 3.15 inches that fell during the record-setting one-hour cloudburst that overwhelmed New York City on Sept. 1 as the remnants of Hurricane Ida passed," per WashPost.
The storm generated over half a million lightning strikes in the region in 48 hours, meteorologists noted.
Of note: The coastal city of Savona in the northwestern region of Liguria, which borders France, was the worst affected by flooding and mudslides, AP reports.
There were no immediate reports of casualties, but dozens of people were rescued, per WashPost. A bridge in the town of Quiliano collapsed in the floods, according to Milan news outlet Corriere della Sera.
Our thought bubble, via Axios' Andrew Freedman: The extraordinary deluge follows other recent and deadly extreme precipitation events in Tennessee, the New York City area, and this past summer in Central Europe, among others.
The most recent assessment report from the UN Intergovernmental Panel on Climate Change indicated increased confidence that heavy precipitation events are tied to human-caused climate change, since warmer air holds more moisture that storms can tap into.
Go deeper