Facebook's political storm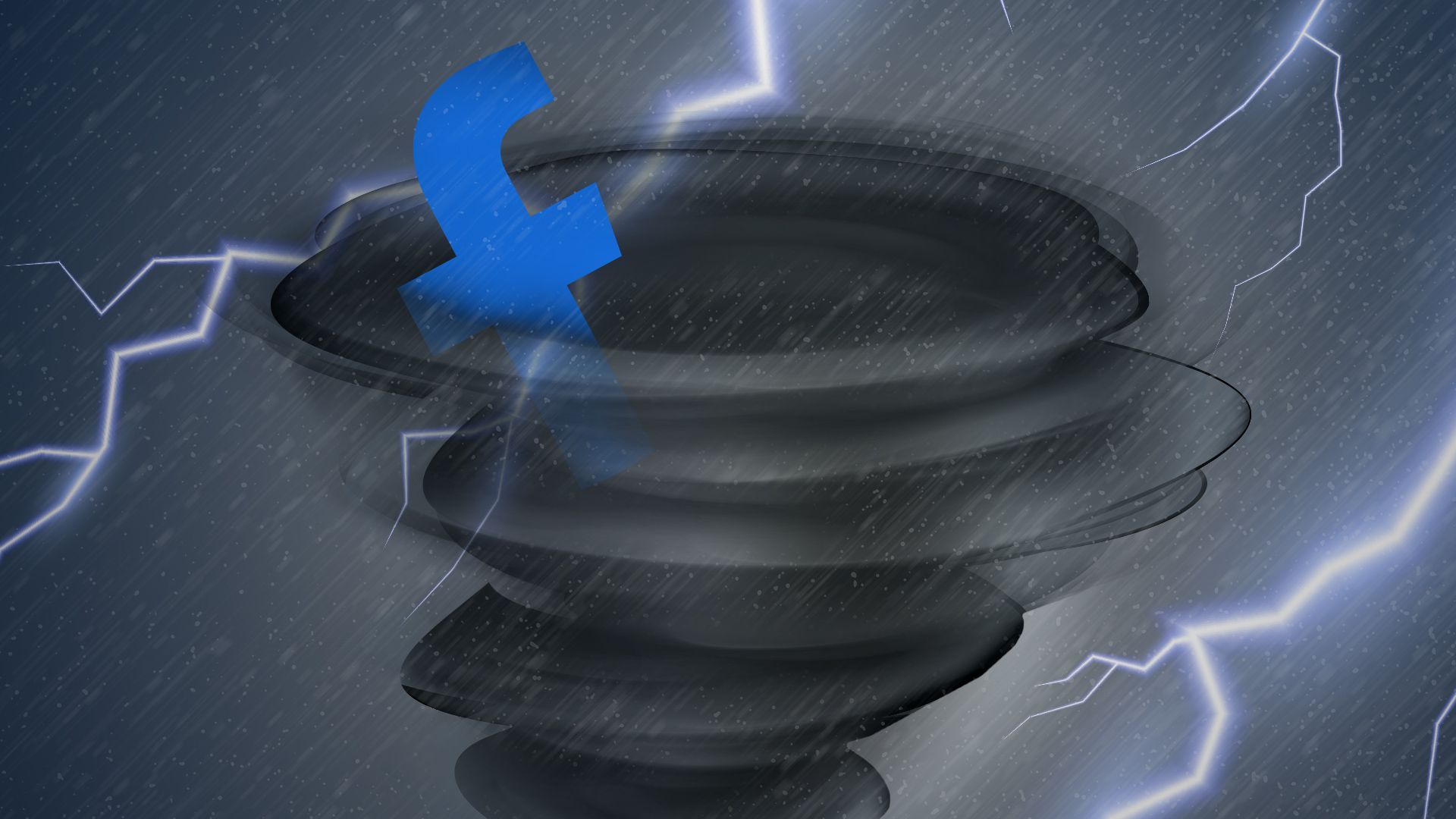 A whistleblower's sharp testimony — following hard on the heels of a massive global service outage — has raised hopes among Facebook's many critics on the Hill and in the industry that Congress will place new restraints on the company.
The big picture: The outage showed how dependent on Facebook the world has become. The whistleblower showed how the company's own research documents its harms and outlined ways lawmakers could limit them.
Why it matters: This crisis could be Facebook's worst yet, catalyzing a deadlocked Congress to act.
The whistleblower: Former Facebook product manager Frances Haugen uncloaked herself Sunday as the source for the Wall Street Journal's "Facebook Files" series.
Those articles exposed internal Facebook reports Haugen took from the company, suggesting it knew about and failed to move against a variety of problems in its services.
"Facebook's products harm children, stoke division, and weaken our democracy," Haugen testified Tuesday. "The company's leadership knows how to make Facebook and Instagram safer, but won't make the necessary changes because they have put their astronomical profits before people."
The hearing: At the Senate Commerce subcommittee hearing, Haugen and senators from both parties zeroed in on legislative ideas.
The whistleblower urged lawmakers to modify Section 230, which protects websites from liability for content posted by their users, by "exempting decisions about algorithms."
She urged the creation of a new federal oversight body to regulate tech firms.
 Lawmakers also discussed the need for online privacy legislation, greater protection for children online, and improving transparency into how Facebook's algorithms work.
The company: Facebook, too, has long voiced support for revising Section 230 and updating tech regulations. But CEO Mark Zuckerberg, in a lengthy post Tuesday evening addressed to employees, took strong issue with the new wave of criticism.
"The argument that we deliberately push content that makes people angry for profit is deeply illogical," Zuckerberg wrote. "We make money from ads, and advertisers consistently tell us they don't want their ads next to harmful or angry content. And I don't know any tech company that sets out to build products that make people angry or depressed."
The outage: The massive technical snafu that took down all of Facebook's services for several hours Monday also reminded its three billion customers — particularly beyond the U.S. — how synonymous Facebook and "the internet" have become for so many.
Between the lines: Facebook is happy to spotlight, in Zuckerberg's words, "the real impact we have on the world — the people who can now stay in touch with their loved ones, create opportunities to support themselves, and find community."
At the same time, the company is fending off antitrust lawsuits by arguing that it's less dominant than its critics charge and has tons of competitors.
Our thought bubble: The internet was built as a resilient, decentralized network, but Facebook, the outage showed, has become a single point of failure.
One solution that Congress is unlikely to adopt, but that might get discussed more widely after this week: Start regulating Facebook and other tech giants as public utilities — vital infrastructure that the government has an obligation to keep safe, fair and healthy.
Editor's note: This story has been corrected to state that Haugen's title was product manager (not project manager).
Go deeper