Biden: "Real possibility" Dems may change rules to raise debt ceiling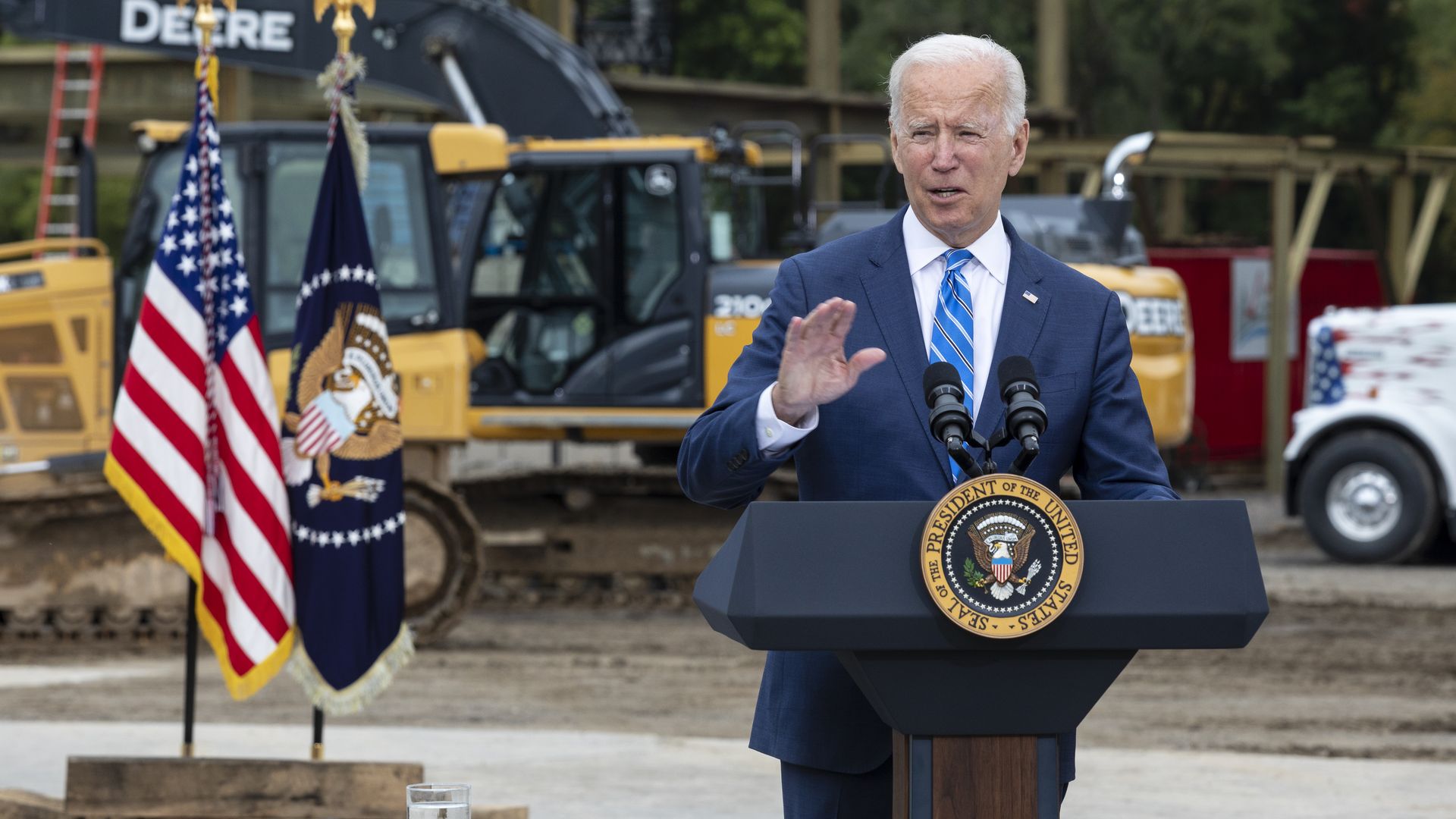 President Biden told reporters Tuesday night that it's a "real possibility" Senate Democrats could change the chamber's filibuster rules to overcome Republican obstruction to raising the debt ceiling, per a pool report.
Why it matters: Overhauling the rules could help Democrats "stave off a potential, calamitous default roughly two weeks before a critical fiscal deadline," the Washington Post notes.
Yes, but: All Democratic senators would need to agree to loosen the "typical 60-vote threshold in a way some have been disinclined to do for months," WashPost notes.
Of note: Treasury Secretary Janet Yellen has warned the U.S. could face a recession if Congress fails to raise the borrowing limit by the Oct. 18 deadline.
Biden said Monday he couldn't guarantee that the U.S. wouldn't reach the debt ceiling as Republicans, led by Senate Minority Leader Mitch McConnell, have said they wouldn't support it because it would promote more government spending.
What they're saying: McConnell continued to push Tuesday for Democrats to use a budget process known as reconciliation to address the debt ceiling.
"They need to do this, they have the time to do it, and the sooner they get about it, the better," he said, per the New York Times.
One day after Biden urged Republicans to "stop playing Russian roulette with the U.S. economy," McConnell added that he was imploring Democrats "not to play Russian roulette with the American economy."
Go deeper