Windows cranks it up to 11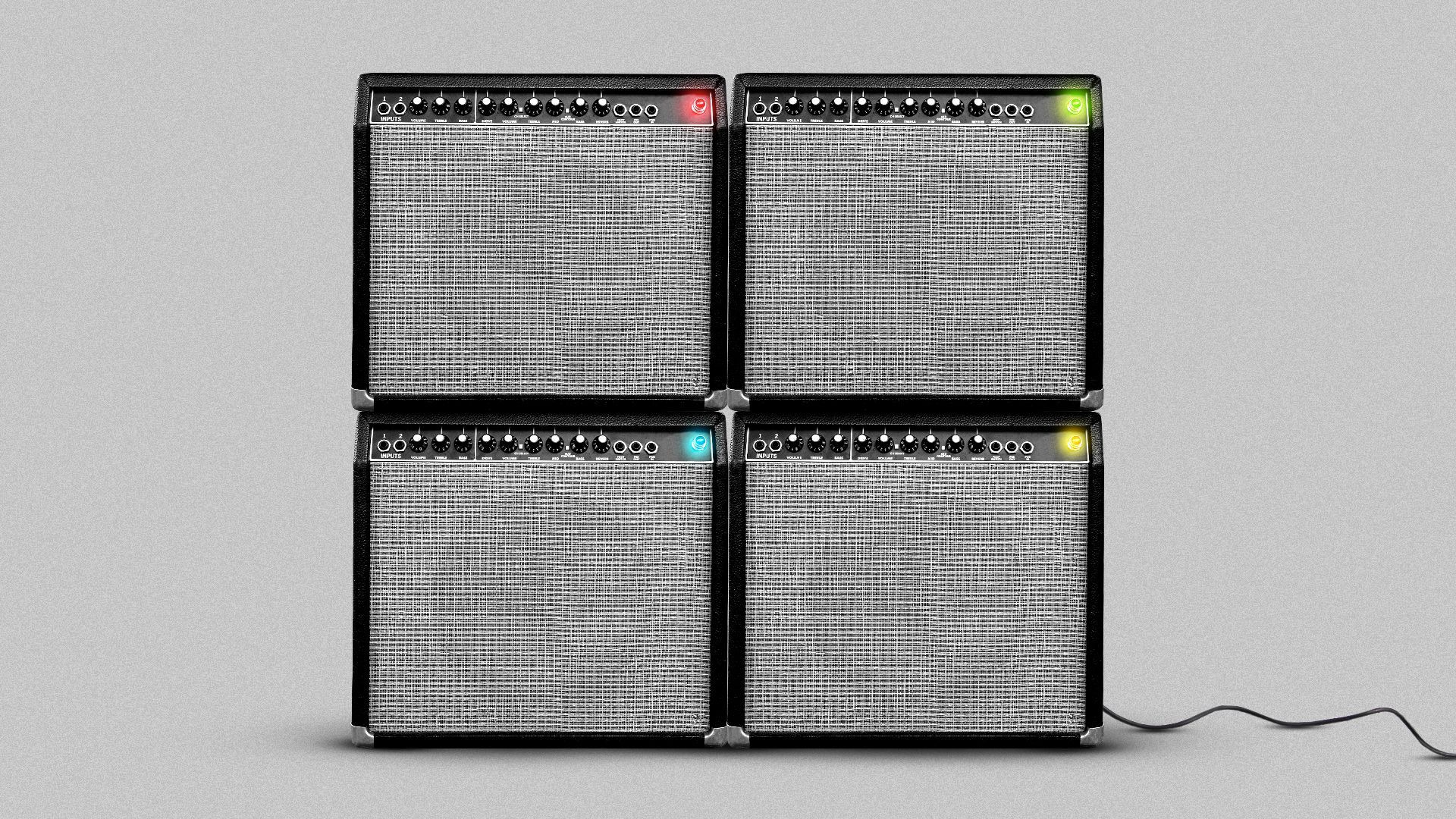 Like an aging rock star seeking to reach a new audience, Microsoft is betting Windows 11 will help it connect with a new generation.
Why it matters: Microsoft could once count on a huge portion of the computing market automatically choosing Windows because their business demanded it or they needed a specific app that wasn't available elsewhere. Today, many businesses are putting the choice between Mac or Windows in the hands of individual workers.
The big picture: Windows still dominates the PC landscape, but the Mac has nearly doubled its share over the last few years. Chromebooks have made significant inroads as well, especially in the U.S. education market.
In an interview, Windows and Surface head Panos Panay acknowledged the change in competitive dynamics and the need for Microsoft to give Windows customers something new.
"You don't want to feel behind, for sure," Panay told Axios, reiterating his oft-stated goal that Windows be something people want to use, rather than something they have to use. "There's a group that needs it, but there is a larger group that wants it," he said of today's Windows.
Catch up quick: Windows 11 is now available on new PCs and as a free update for existing computers.
Windows 11 includes a fresh user interface, built-in Teams video chat and other tweaks, including a news feed and updated widgets.
Microsoft has debuted a new line of Surface computers, as have computer makers Asus, HP and Lenovo. Other computer makers, including Acer, Dell and Samsung, also have new models in the works, Panay said in a blog post.
Between the lines: The days when Mac vs. PC was almost a religious choice are gone, but Microsoft is still playing up choice as one of its key arguments.
While the Mac comes in only a few different varieties, Windows comes on a huge range of desktops, laptops, two-in-ones and tablets, ranging from high-end gaming PCs that sell for thousands of dollars to inexpensive laptops that cost only a couple hundred dollars.
Windows also supports touchscreens and direct pen input, while Apple limits those features to iPads and iPhones.
Gaming is another Windows stronghold, with Microsoft having leveraged both its Xbox brand and its long history of PC-based video games.
Yes, but: One of the key features of Windows 11 — support for running Android apps via the Amazon App Store — isn't quite ready.
"It's taking a little bit," Panay said, saying the company is still working with Intel and Amazon to make sure the feature works perfectly. "We are being methodical. ... We are obsessing over every detail."
Microsoft is taking pains to note how open its revamped store is, supporting not only Amazon's Android App Store, but also one from "Fortnite" creator Epic that neither Apple nor Google allow.
Go deeper: So far, the Windows 11 reviews are mixed.
Go deeper