Venezuela reopening border with Colombia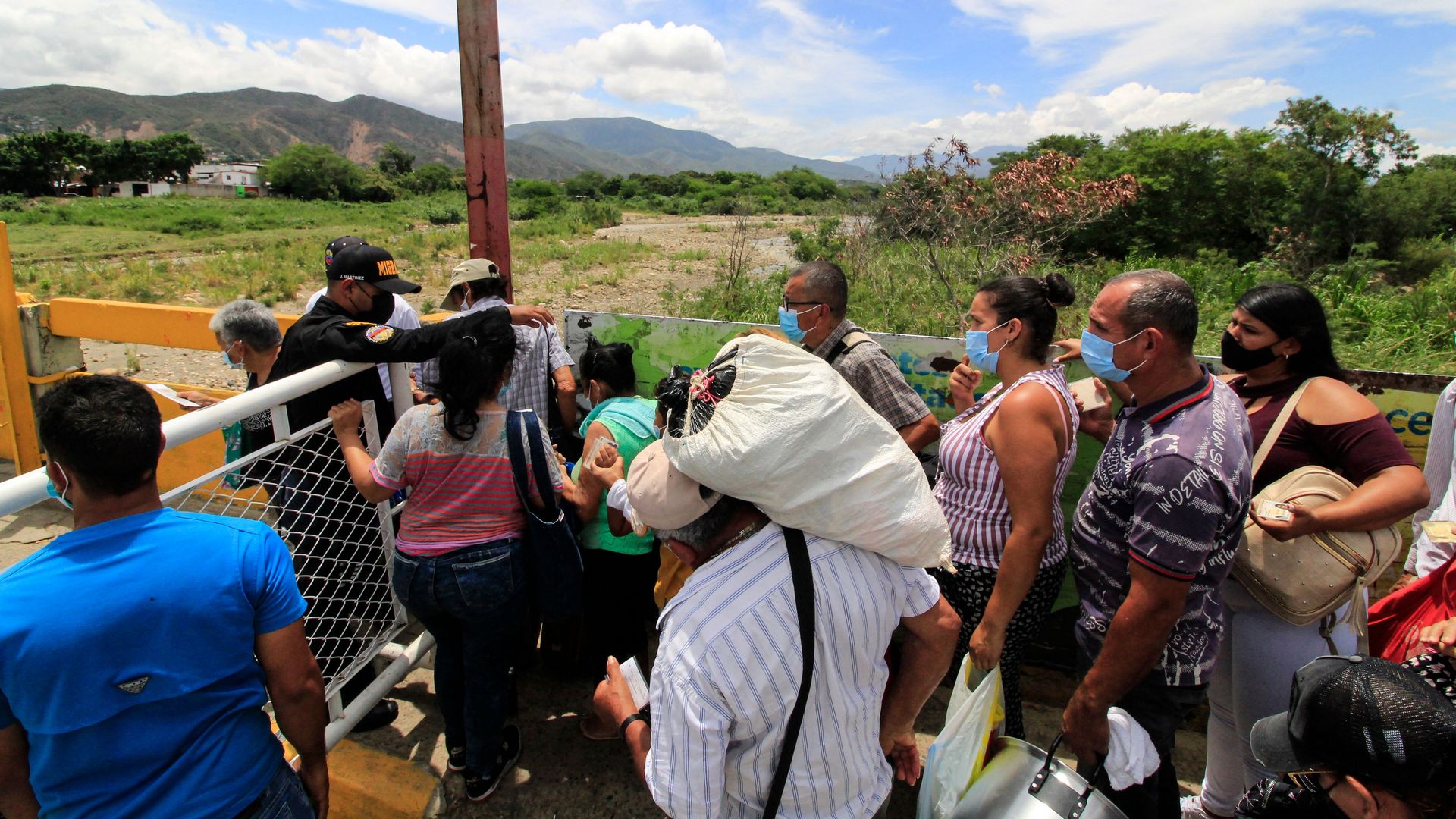 Venezuelan officials were preparing to reopen the country's border with Colombia on Tuesday, nearly three years after it closed amid a diplomatic struggle between the two nations.
Why it matters: Venezuela is in the grip of a yearslong hyperinflationary economic collapse, which has caused a massive humanitarian crisis and forced hundreds of thousands to flee. Many continue to head for the U.S.-Mexico border, seeking to escape the political, social and economic crisis.
A government representative said after Monday's announcement of the 1,379-mile border reopening that trade between Venezuela and Colombia had previously amounted to roughly $7 billion per year, per Reuters.
The big picture: President Nicolás Maduro broke diplomatic ties with Colombia and closed the border in February 2019 as Venezuela's opposition, backed by Bogota and Washington, attempted to bring foreign humanitarian aid into the country in defiance of the Venezuelan government.
Colombia's government doesn't recognize Maduro as a legitimate president, but it reopened its border with Venezuela in June as both countries grappled with the COVID-19 pandemic — prompting the Venezuelan leader to criticize Bogota's actions as "ill-timed," AFP notes.
Go deeper