U.S. Chamber says it supports standalone BIF, rejects reconciliation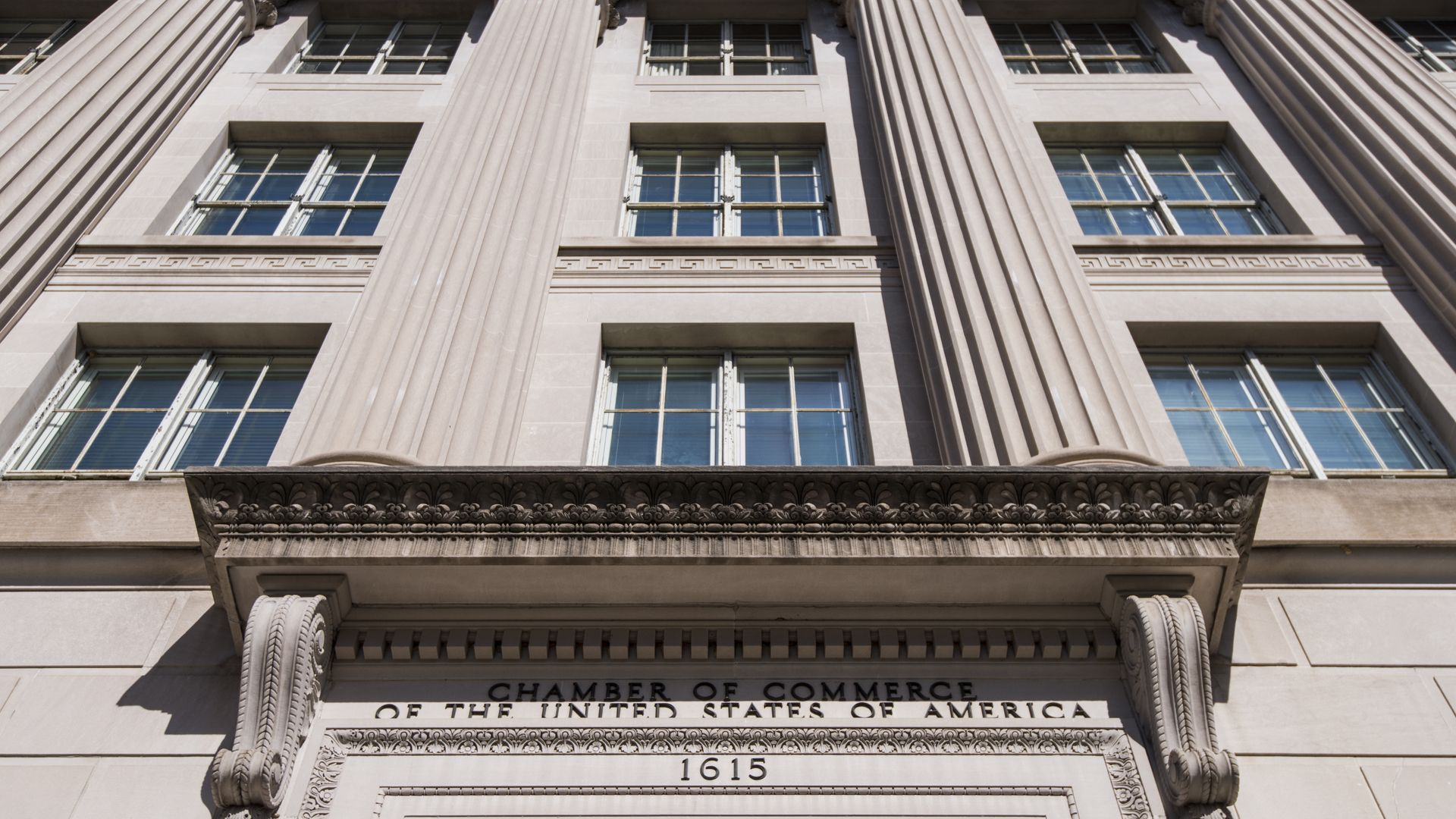 The U.S. Chamber of Commerce issued a statement late Monday clarifying its support for the Senate-passed $1.2 trillion infrastructure bill if passed independently. But it rejected President Biden linking it to his broader, $3.5 trillion reconciliation package.
Driving the news: The statement came shortly after the Chamber told Axios it opposed passage of the bipartisan infrastructure bill, given Biden linked the measure to his reconciliation proposal during his meeting with House Democrats on Friday.
Punchbowl News had earlier reported House Republicans were booting the Chamber from its strategy calls, a move that was seen as a formal rejection of the pro-business organization after months of fraying relations.
What they're saying: "Prior to last Friday, it was clear that Congress could enact the infrastructure bill without enacting the reconciliation bill," the Chamber's statement reads.
"Now, Congressional Democrats are linking the two bills together, resulting in holding the infrastructure bill hostage until the reconciliation bill moves forward.
"We will not back off our opposition to reconciliation because of our support for infrastructure."
Context: In a letter to the Chamber's Board of Directors on Monday, obtained by Axios, the Chamber's chief policy officer, Neil Bradley, pointed specifically to the news the infrastructure bill would not be voted upon first when criticizing the bipartisan bill.
"The events of the last few days make it all the more crucial that everyone across the business community does everything in our power to ensure the reconciliation bill does not pass," Bradley continued.
"While the Chamber believes that passing infrastructure as a stand-alone bill prior to consideration of the reconciliation bill would have enhanced our position, that is no longer a realistic possibility."
Between the lines: Punchbowl News' story about the decision by House Republicans to cut the Chamber from its strategy calls was largely seen as a formal rejection of the pro-business organization after months of fraying relations.
The backdrop: The Chamber has long been calling on Republicans to pass the bipartisan infrastructure bill, and has even been courted by the White House to help them promote the bipartisan measure.
Go deeper: Chamber of Commerce clarifies infrastructure bill support
Editor's note: Updates throughout with the Chamber clarifying its position on the $1.2 trillion bill.
Go deeper