Study: LGBTQ athletes feel accepted by teammates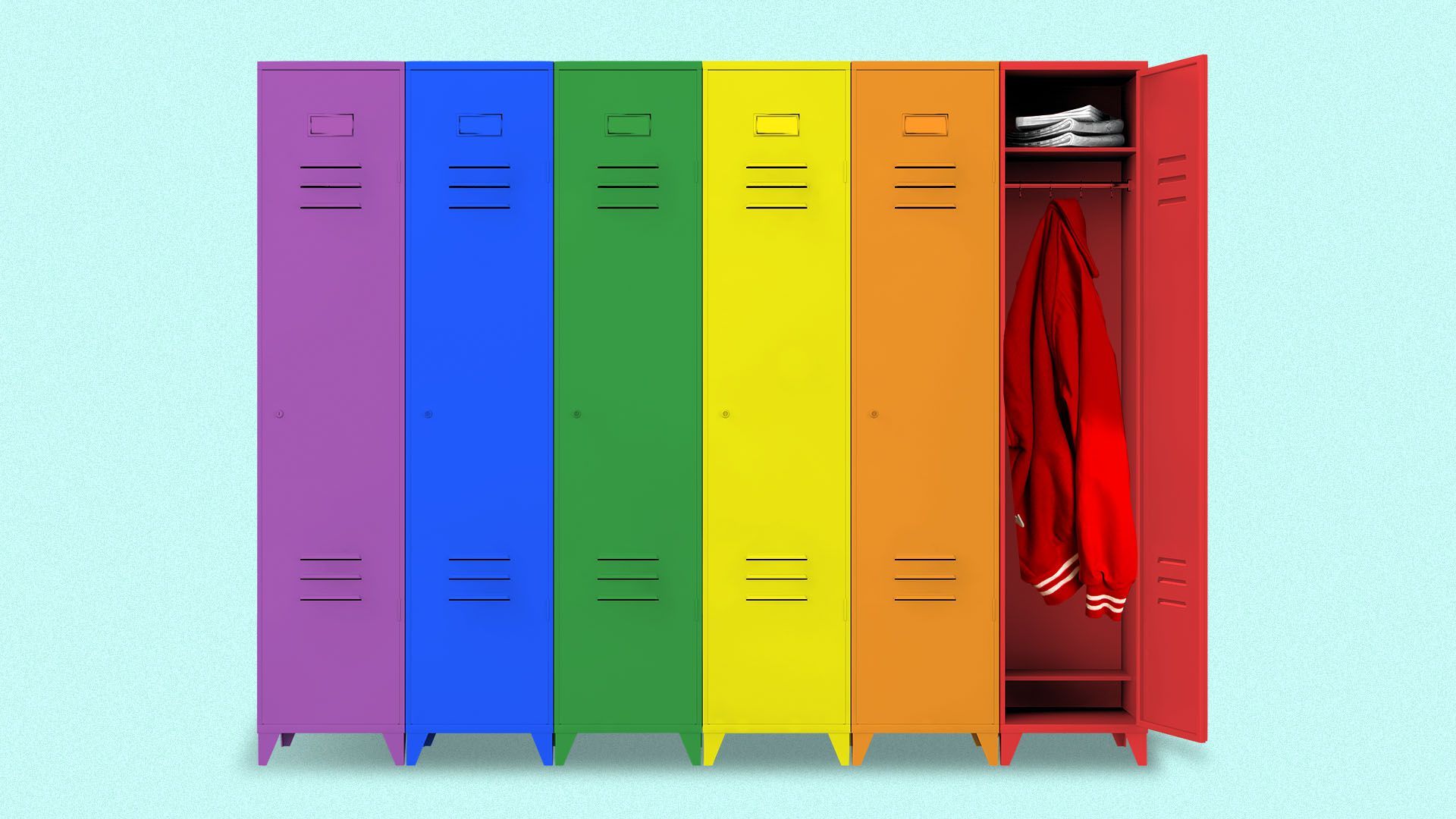 Athletes who have come out as LGBTQ in high school and college report widespread acceptance from teammates, according to a new study.
By the numbers: More than 95% of the athletes surveyed said their teammates' responses to them coming out were "neutral" to "perfect."
4.6% of respondents said their experience was "bad" or worse. 24.8% said the response was "perfect or near perfect."
The study, conducted by Outsports, the University of Winchester and the Sports Equality Foundation, surveyed over 800 LGBTQ athletes in the U.S. and Canada about their experiences.
What they're saying: "This reflects years of research ... all showing athletes are more comfortable with gay teammates than most anyone thought possible," said Eric Anderson of the University of Winchester.
"The first time I ever admitted to someone I was gay was in front of all 130 of my fellow teammates," said one college football player. "[I]t was a spur of the moment decision. So glad I did it."
"My experience has overwhelmingly been that teammates are more open and supportive of their peers when coming out because of the shared bonds ... that sports offer them," said UCLA softball coach Kirk Walker, who is gay.
The big picture: This locker room acceptance reflects the publicly shared experiences of pro athletes like NFL player Carl Nassib, who came out and June and has barely been a story — another sign of progress.
72% of Americans say homosexuality should be accepted in society, up from 49% in 2007, per the Pew Research Center.
Go deeper