Senators call on Biden to expel 300 Russian diplomats over Moscow embassy ban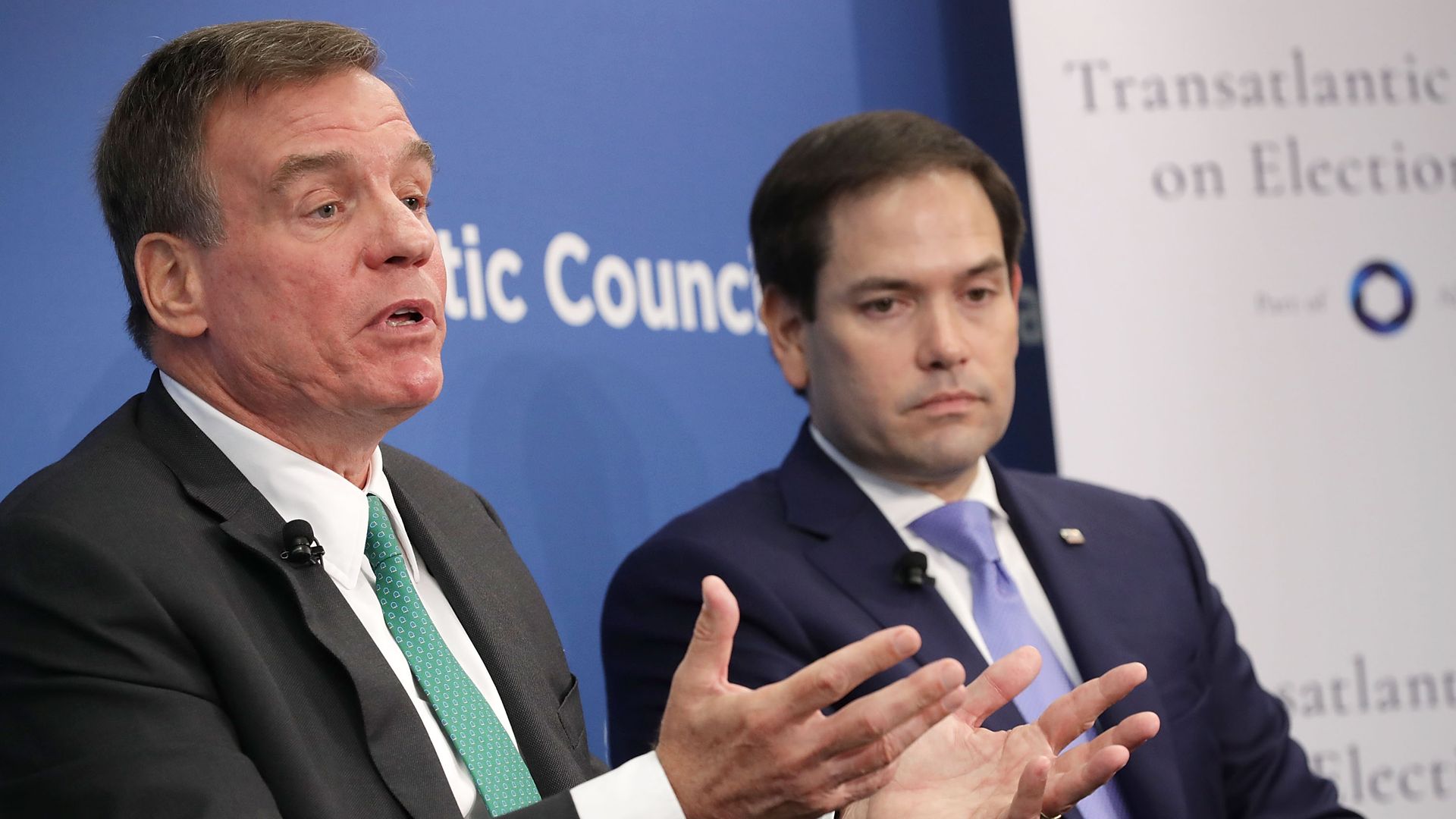 17 senators, including the top Democrats and Republicans on the Senate Intelligence and Foreign Relations committees, are calling on President Biden to expel 300 Russian diplomats if Moscow does not issue more diplomatic visas to make up for its ban on the U.S. Embassy hiring local Russian staff.
Why it matters: It would be the largest expulsion of Russian diplomats in U.S. history and would mark a major escalation in tensions between the two countries.
The big picture: President Biden imposed sweeping sanctions on Russia and expelled 10 Russian diplomats in April, following an extensive review of the Kremlin's "reckless and adversarial actions." These include the massive SolarWinds hack of federal agencies and interference in the 2020 election.
The Kremlin retaliated by restricting the U.S. Embassy in Moscow from hiring Russian or third-country staff, forcing it to lay off nearly 200 local employees beginning on Aug. 1.
The U.S. Embassy is now functioning with just 120 employees, making it difficult for the Americans to carry out consular services and other diplomatic work in Russia.
Russia has long counted local embassy staff as "American diplomats."
The senators who signed the letter include: Senate Intelligence chairman Mark Warner (D-Va.), vice chairman Marco Rubio (R-Fla.), Foreign Relations chairman Bob Menendez (D-N.J.), ranking member Jim Risch (R-Idaho), Dianne Feinstein (D-Calif.), Richard Burr (R-N.C.), Ron Wyden (D-Ore.), Susan Collins (R-Maine), Martin Heinrich (D-N.M.), Roy Blunt (R-Mo.), Angus King (I-Maine), Tom Cotton (R-Ark.), Michael Bennet (D-Colo.), John Cornyn (R-Texas), Bob Casey (D-Pa.), Ben Sasse (R-Neb.) and Kirsten Gillibrand (D-N.Y.)
What they're saying: "This disproportionality in diplomatic representation is unacceptable," the senators wrote in a letter to Biden on Monday.
"Accordingly, Russia must issue enough visas to approach parity between the number of American diplomats serving in Russia and the number of Russian diplomats serving in the United States."
"If such action is not taken, we urge you to begin expelling Russian diplomats, to bring the U.S. diplomatic presence to parity. We believe such a step would be reasonable and reciprocal."
Go deeper