Crypto becomes the newest fake news frontier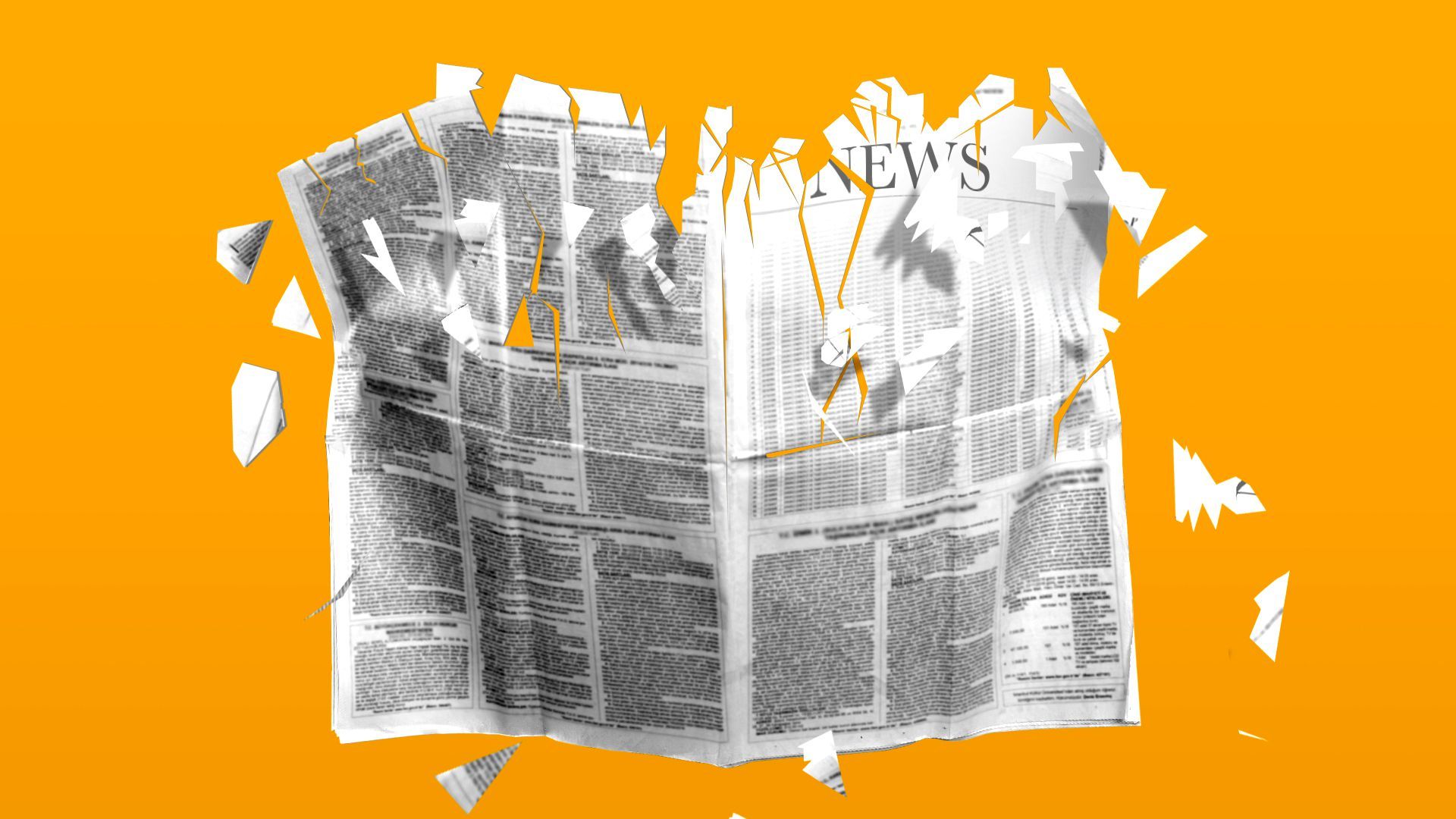 Two recent fake news releases show how easily cryptocurrency markets can be manipulated, adding to the perception that the growing industry is a new Wild West.
Catch up quick: The price of litecoin shot up about 30% after a fake press release last month purporting to be issued by Walmart said the retailer would accept litecoin as online payment and cited Litecoin's creator.
Last Friday, the price of XRP jumped at least 4% after a fake release said the Securities and Exchange Commission had dismissed a lawsuit against Ripple, the company behind XRP.   
Why it matters: Fake news and pump and dump schemes are not new phenomena in financial markets and have moved into crypto markets.
In early 2017, for example, the SEC charged more than two dozen companies and individuals with promoting stocks through secretly paid-for articles on Yahoo Finance, Forbes.com and other sites. 
A year later, dozens of trading groups manipulated the price of cryptocurrencies, causing hundreds of millions of dollars in losses, according to the Wall Street Journal.
GlobeNewswire, the service that was used to publish the fake Walmart press release, said in a statement that the company had never encountered an incident like this before and that it has "enhanced" its authentication process. It won't share details with the public, in order "to ensure the highest level of security."
What they're saying: There are a lot of problems and regulatory uncertainty in the industry, Max Dilendorf, a lawyer who specializes in cryptocurrencies, tells Axios.
"Fake news is just a small dot on the radar." 
What to watch: SEC chair Gary Gensler vowed to crack down on cryptocurrency markets this summer, saying that activity in the industry is filled with "fraud, scams and abuse."
Go deeper