U.S. anti-poverty advocate heads to the Vatican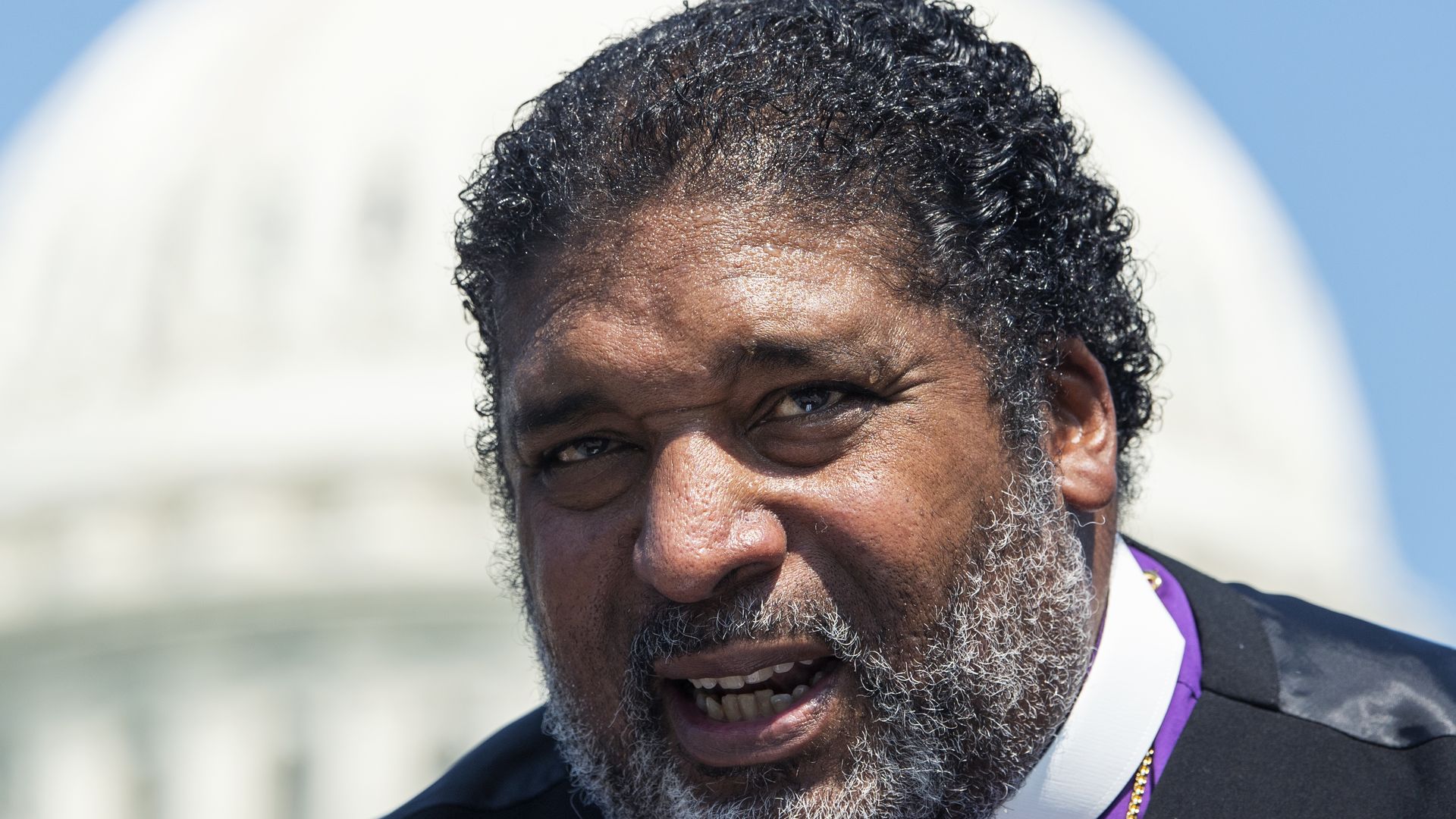 The Rev. William Barber, of the Poor People's Campaign, is traveling to the Vatican to address anti-poverty advocates from around the world about the struggles of low-income people in the U.S.
Driving the news: Barber, a leading figure on the Christian left in the U.S., told Axios that political leaders continue to brush off incoming inequality despite the systemic disparities COVID-19 exposed.
Details: Barber is scheduled to speak at a conference Monday hosted by the Pontifical Academy of Social Sciences on "coalition-building and bridging religious communities."
"The world is richer than ever, yet poverty persists in the midst of plenty," the Vatican says in its conference booklet that also asks attendees to come up with solutions.
Barber was invited by the Vatican through economist Jeffrey Sachs, who is co-hosting the conference.
What they're saying: "The poverty [in the U.S.] is more egregious because we are the so-called wealthiest nation in the world," Barber said. "And in the wealthiest nation in the world, 700 people are dying every day from poverty."
Of note: Barber pointed to how the pandemic disproportionately affected low-income Black Americans, Latinos and Native Americans and the inequality in health care and structural racism that persists in the U.S.
Flashback: Barber and the Rev. Jesse Jackson were among a group of civil rights leaders arrested outside the Senate during a protest calling for the filibuster's abolition in June.
The demonstration also called on senators to pass a sweeping voting rights bill that was blocked in the Senate on Tuesday, which was co-sponsored by every Democratic senator except for Sen. Joe Manchin (D-W.Va.).
Don't forget: The Poor People's Campaign, co-chaired by Barber, is modeled after Martin Luther King Jr.'s 1968 Poor People's March and seeks to organize low-income Black, white, Asian American, Latino and Native American residents.
Instead of assembling in camps near the National Mall — as protesters did in the wake of King's death in 1968, as part of the Poor People's Campaign — this drive has been organizing low-income people from El Paso to Kentucky via virtual events.
Go deeper