Facebook urges court to drop FTC antitrust suit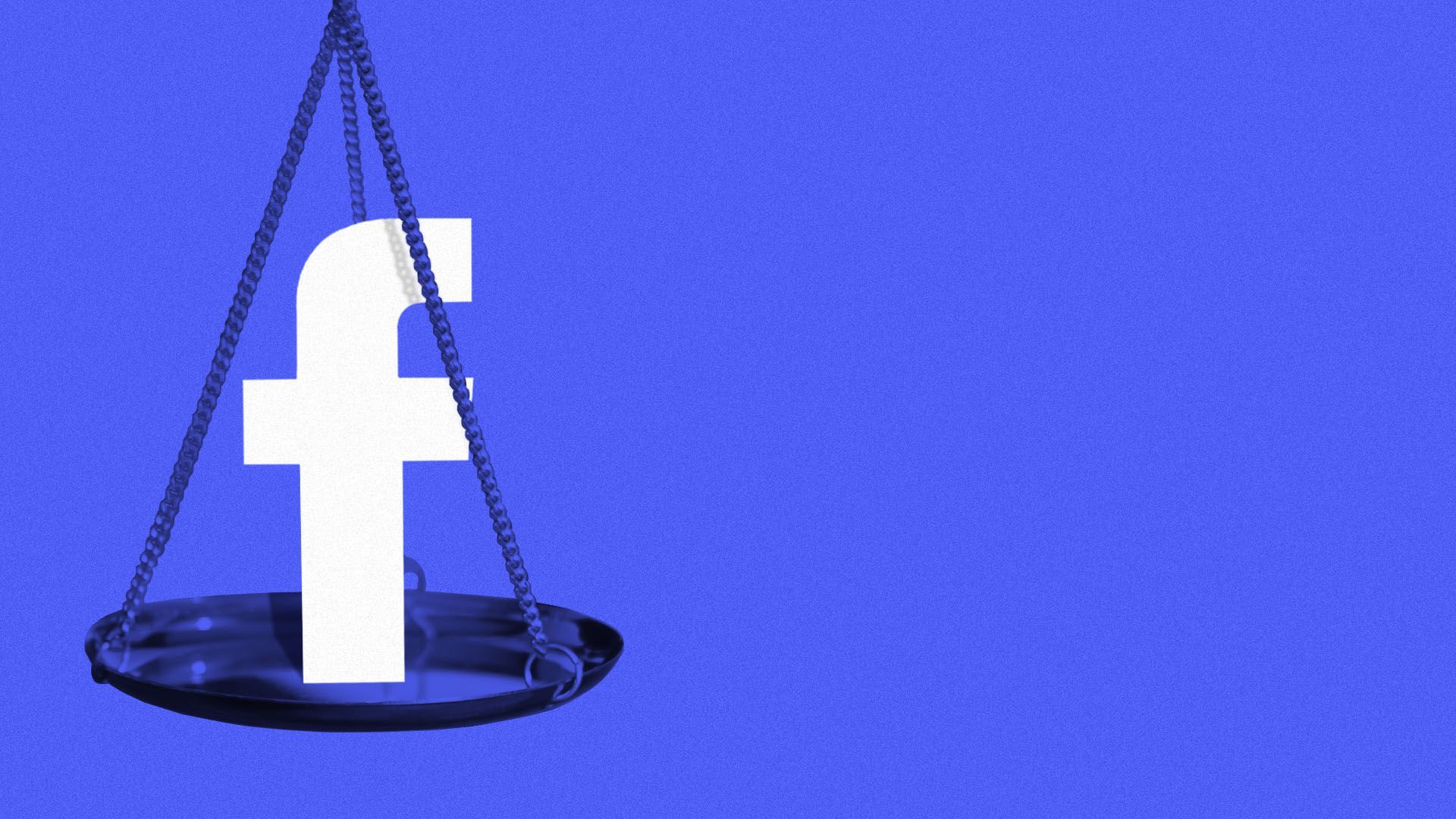 Facebook asked a federal court Monday to dismiss the latest antitrust complaint against it from the Federal Trade Commission, arguing FTC chair Lina Khan shouldn't have been able to cast the deciding vote to bring the case.
The big picture: A previous version of this suit was thrown out by a federal judge in June, and the FTC returned with a revised version in August that Facebook is now responding to.
Catch up quick: The FTC's suit says that Facebook illegally bought up potential competitors WhatsApp and Instagram and thwarted other rivals' access to its platform.
Driving the news: In a motion to dismiss filed in a D.C. federal court, Facebook argues that the FTC's second shot at alleging the company is an illegal monopoly doesn't pass muster for several reasons.
Facebook says the FTC cherry-picked competitors to define a "personal social networking services" market that the agency claims the company dominates. But FTC didn't use data specifically for that market to show Facebook's market share because "no reliable data exists for its contorted PSNS market, which is a litigation-driven fiction at odds with the commercial reality."
The FTC also only offers "speculation" that WhatsApp and Instagram would have become better products had they remained independent, Facebook says.
And Facebook says the complaint, brought by a 3-2 commission vote, is invalid because Khan should have recused herself given her previous tech antitrust work and public statements.
What they're saying: "The FTC's fictional market ignores the competitive reality: Facebook competes vigorously with TikTok, iMessage, Twitter, Snapchat, LinkedIn, YouTube, and countless others to help people share, connect, communicate or simply be entertained," a Facebook spokesperson said in a statement. "The FTC cannot credibly claim Facebook has monopoly power because no such power exists."
What's next: The FTC has until Nov. 17 to respond to Facebook's filing.
Go deeper