Swiss Guards leave corps in order to avoid Vatican vaccine mandate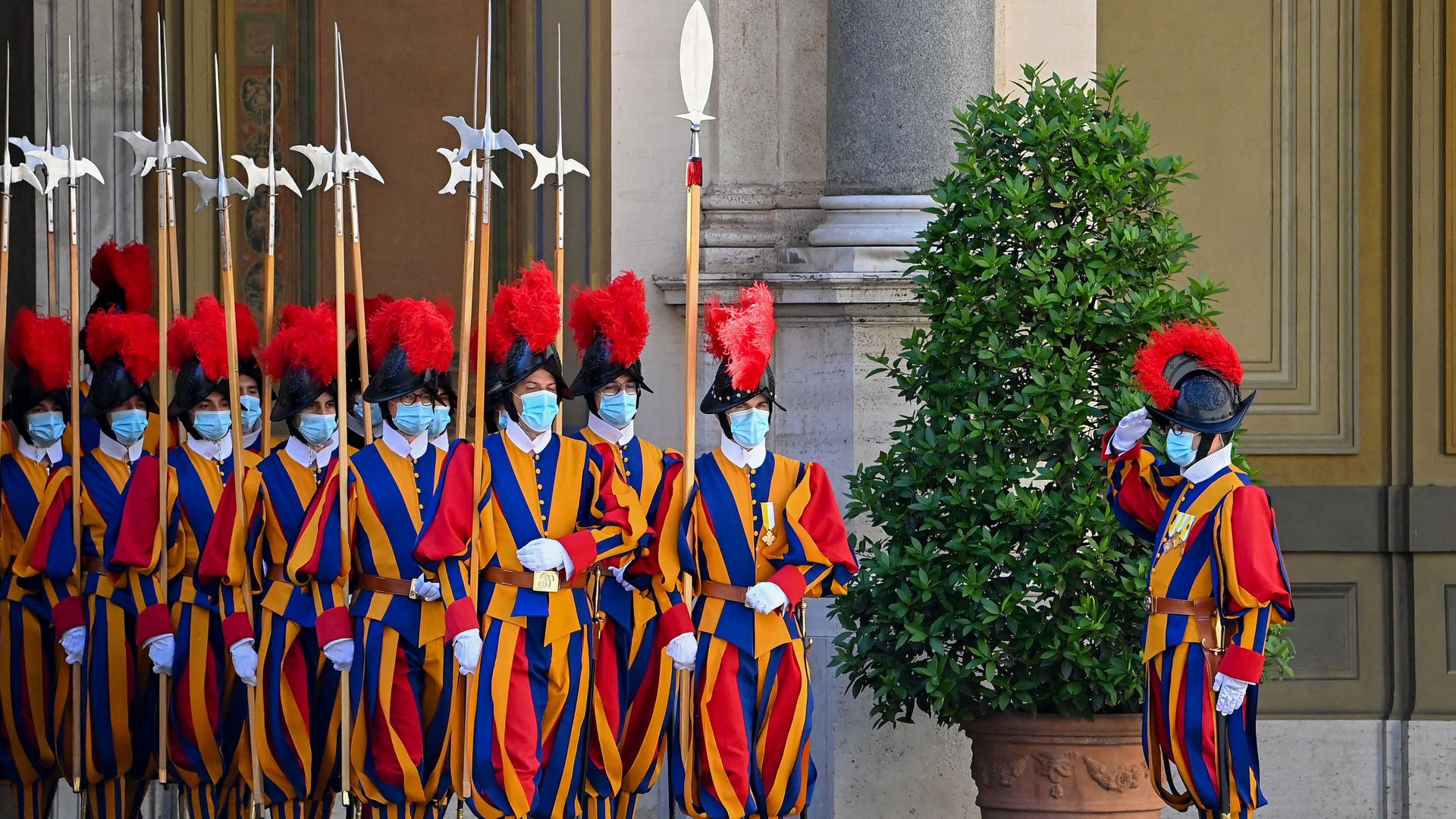 Three members of the Vatican's Swiss Guard have voluntarily left the corps after refusing to be vaccinated against COVID-19, defying the Vatican's mandate, AP reports.
Driving the news: Last week, the Vatican ordered all employees to get vaccinated or submit to testing, with the new policy going into effect on Oct. 1.
Employees unable to provide proper documentation will be considered "unjustly absent" and receive no salary.
The big picture: The Swiss Guards have been asked to be vaccinated "to protect their health and that of the others they come into contact with as part of their service," Lt. Urs Breitenmoser, a spokesperson for the Swiss Guard, told AP.
"Three members of the Guard have chosen not to adhere to that request, voluntarily leaving the corps,″ he added. The three guards have returned to Switzerland.
Three other members have been temporarily suspended as they await their vaccinations
Pope Francis, who was vaccinated in January, has campaigned for people to get the shots, calling it an "act of love."
Go deeper