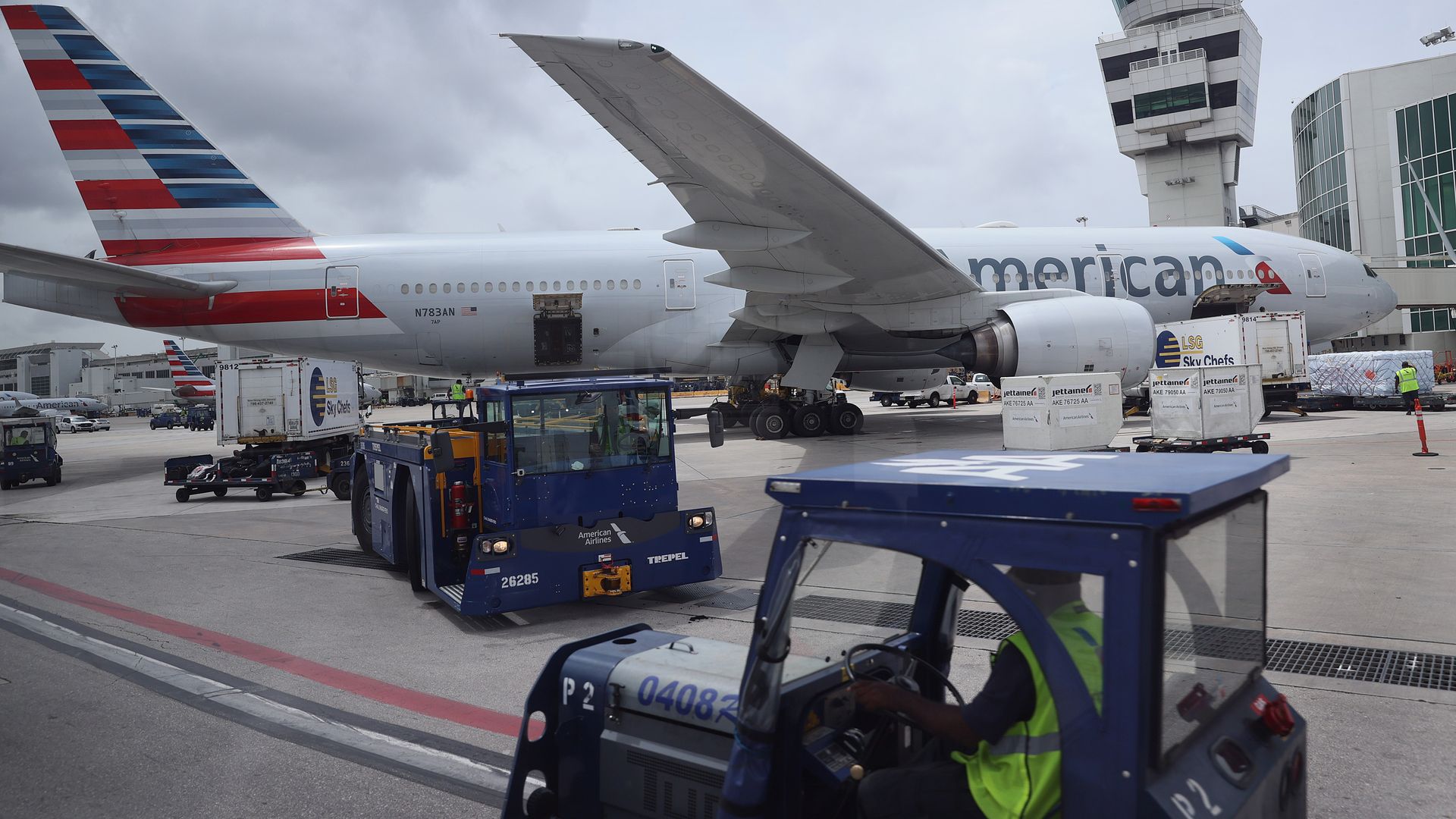 American Airlines, JetBlue and Alaska Airlines have joined United Airlines in mandating that employees must be vaccinated against COVID-19, per the Wall Street Journal.
Why it matters: The Biden administration has been pressing businesses to require workers to be vaccinated against the virus as vaccination rates flatten across the U.S.
The big picture: American Airlines told staff on Friday that it would require all employees based in the U.S. and "certain international crew members" to be vaccinated, per a memo obtained by Reuters.
The American memo gave no timeline. But JetBlue Airways and Alaska Airlines said Friday they'd implement a vaccine mandate as early as Dec. 8, AP notes. That's the deadline the White House has given for federal contractors to be inoculated, with limited exceptions.
Delta said it's "still evaluating Biden's order," according to AP.
Go deeper