Former President Jimmy Carter turns 97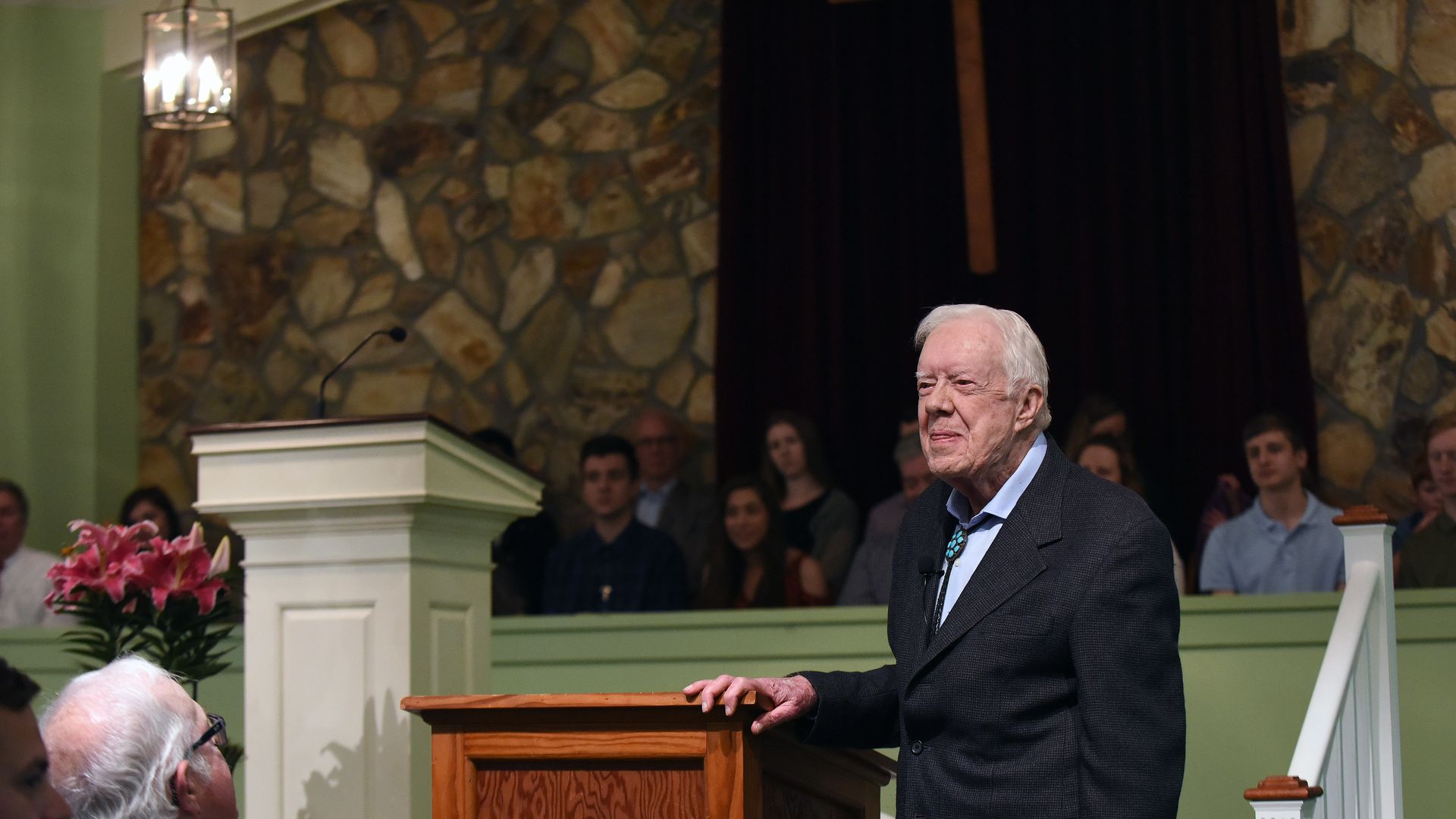 Jimmy Carter, the oldest former president ever, turned 97 on Friday.
The big picture: Carter has maintained a low profile since the COVID-19 pandemic began and does not plan on making any public appearances, his spokesperson said, per ABC News.
Details: Employees at the Jimmy Carter National Historic Site recorded a happy birthday message according to ABC News, and people can sign an online birthday card at the Carter Center's website.
Carter plans to spend the day at home in southwest Georgia.
In 2015, he was diagnosed with melanoma but was cancer-free four months later.
He has had falls that have limited him as well, including one in 2019 that left him with a broken pelvis.
He and his wife, Rosalynn Carter, celebrated their 75th wedding anniversary in July.
Go deeper