Voting official told: "I KNOW WHERE YOU SLEEP"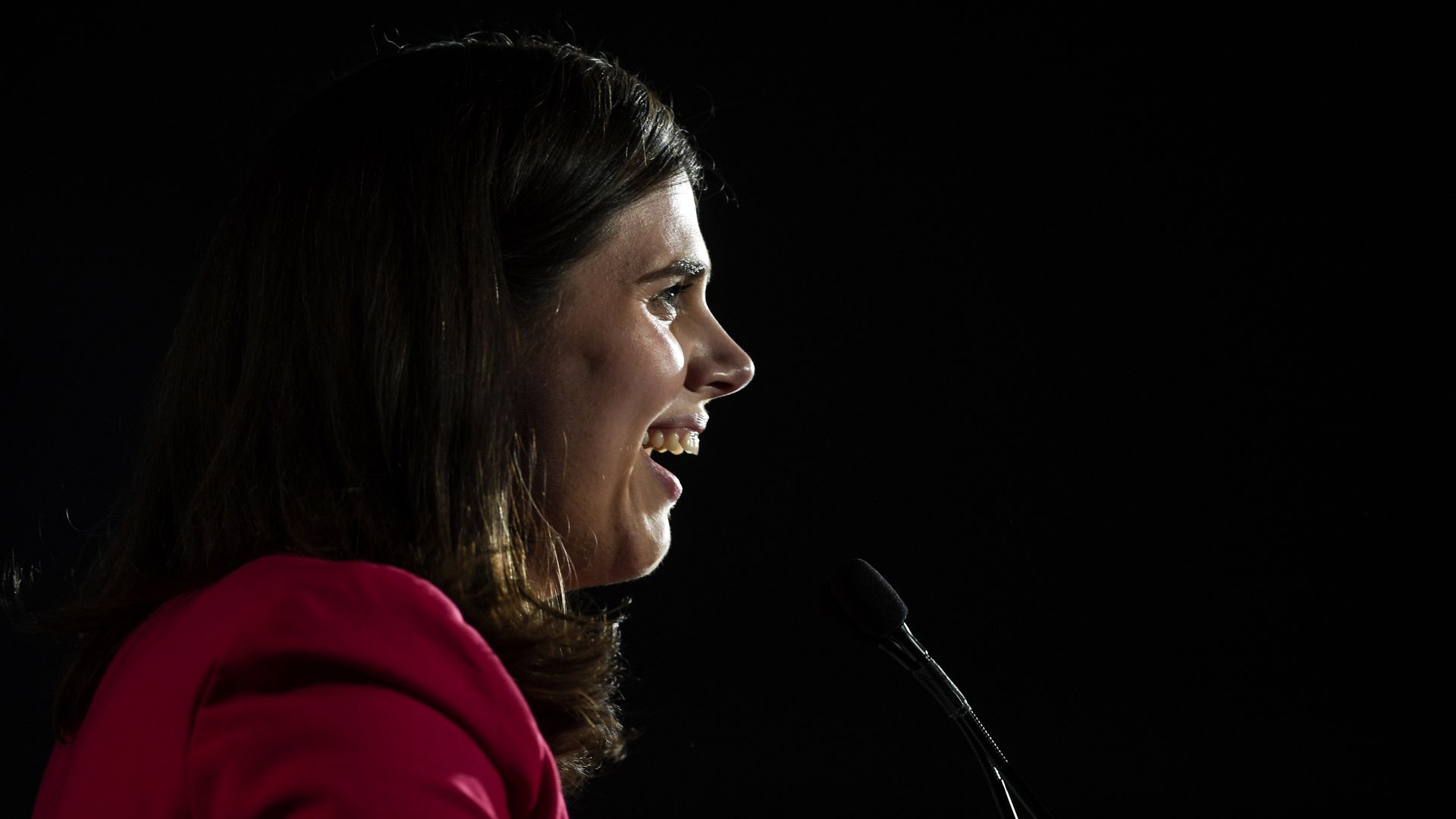 Colorado Secretary of State Jena Griswold told Axios on Thursday, "We're seeing this 'Big Lie' get bigger," and as a result, she's receiving more personal threats for trying to protect voting access.
Why it matters: Roughly nine months after the Jan. 6 Capitol insurrection and President Biden taking office, the ripples are spreading far from Washington — now to local election officials.
"The lies about 2020 are worse than they were in 2020," Griswold told Axios.
Driving the news: The secretary is advancing a lawsuit against a Republican county election clerk in Mesa County, Colorado.
The clerk is alleged to have been involved in a security breach of the county election systems.
Griswold told Axios she's received countless threats not just through professional email and phone lines but personal channels too.
"I KNOW WHERE YOU SLEEP, I SEE YOU SLEEPING. BE AFRAID, BE VERY AFRAID. I hope you die," one message said.
Between the lines: In states like Colorado, Michigan, Arizona and Georgia, the idea that the 2020 presidential election was fraudulent and somehow stolen from Donald Trump has pushed voters to continue questioning — and, in some cases, threatening — their state officials who oversee elections.
Arizona's secretary of state, Democrat Kathy Hobbs, was recently given security detail following increased death threats after the state's 2020 election audit, CNN reported.
Georgia's secretary of state, Republican Brad Raffensperger, reported that he and his family received threats months after the election.
In May, Michigan's secretary of state, Democrat Jocelyn Benson, released a statement denouncing "bills based on the Big Lie" in her state.
Last December, "dozens of armed individuals stood outside my home shouting obscenities and chanting into bullhorns," Benson wrote in a statement.
The bottom line: Even without a President Trump in the Oval Office, his supporters are clinging to the idea he illegitimately lost the election. Election officials are paying part of the price.
"This is new," Griswold told Axios. "When I was first elected, I got a couple of threatening communications, but not like this. We're seeing this 'Big Lie' get bigger and the amount of vitriol is getting worse."
"We won't be intimidated," she said. "We won't stop."
Go deeper