First look: Thousands of school board members urge Biden to protect them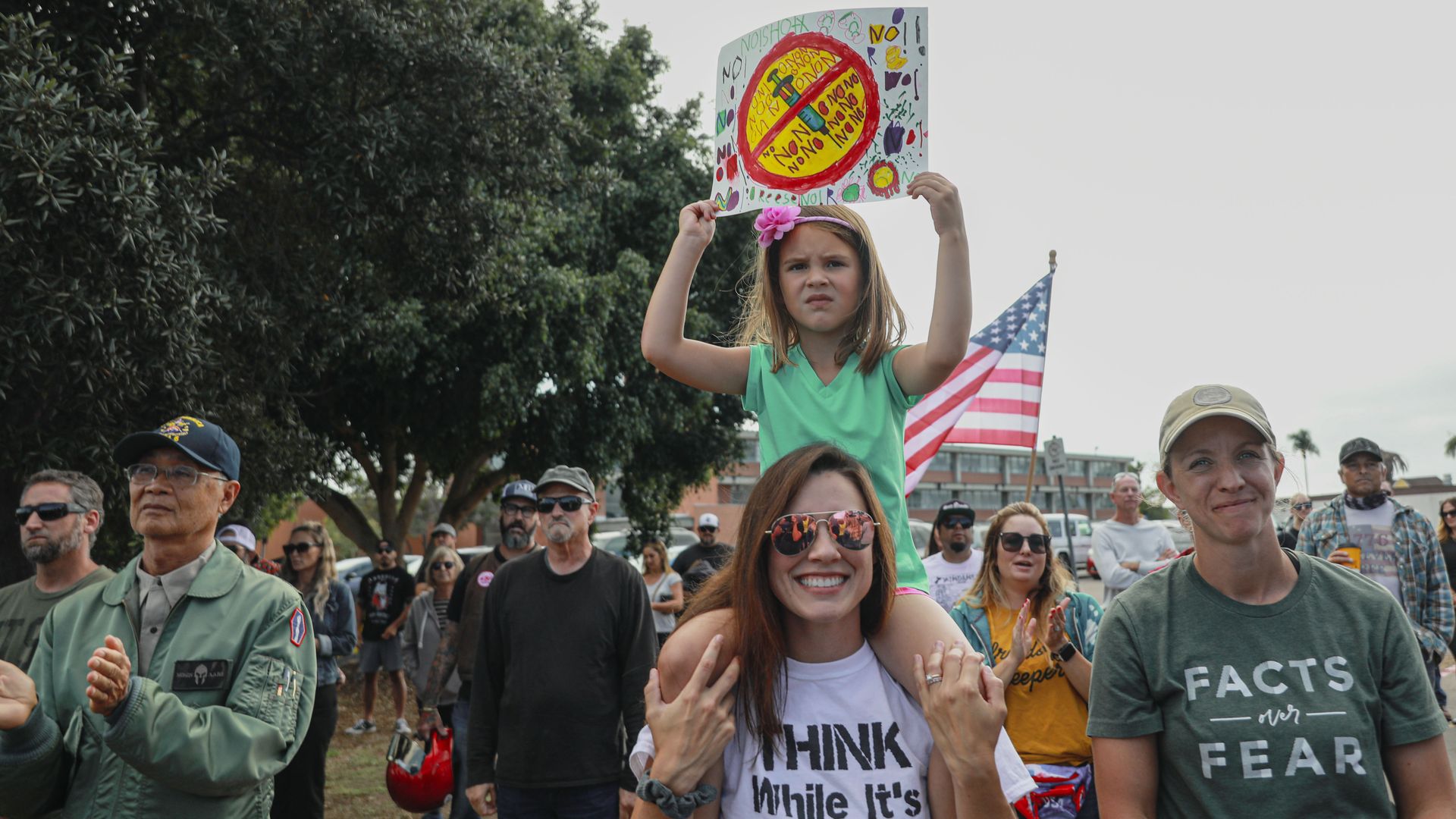 A group whose members include 90,000 elected school board officials around the U.S. is asking President Biden, the FBI and the Secret Service to intervene to protect members who are facing unprecedented threats in the politically charged climate surrounding debates over COVID-19 and systemic racism.
The big picture: School boards are suddenly dealing with surges in partisan candidates, recall efforts and even physical altercations.
This request for help comes as many local, nonpartisan officials have been put at the center of policy disputes around masking protocols in schools and curriculum touching on critical race theory.
Driving the news: In a letter today detailing more than 20 examples of violence, harassment and intimidation, National School Boards Association president Viola Garcia and interim executive director and CEO Chip Slaven write that the "classification of these heinous actions could be the equivalent to a form of domestic terrorism and hate crimes."
"America's public schools and its education leaders are under an immediate threat," the letter says.
In one instance, they describe someone yelling a Nazi salute during a Michigan school board meeting.
Another example cites a person being arrested for aggravated battery at a meeting in Illinois.
Between the lines: Garcia and Slaven say the debate over how to teach about racism in U.S. government and financial systems isn't even on point for K-12.
"This propaganda continues despite the fact that critical race theory is not taught in public schools and remains a complex law school and graduate school subject."
What's next: NSBA is asking for the U.S. Postal Inspection Service to find a mechanism to block threatening letters and cyberbullying targeting students, school board members and other educators.
The association also is asking the FBI, U.S. Secret Service and the National Threat Assessment Center for expertise and resources for handling and assessing risk to schools and school boards.
And it's asking for the departments of Justice and Homeland Security to "examine appropriate enforceable actions against these crimes and acts of violence."
Go deeper