Exclusive: NYT hires Lulu Garcia-Navarro as Opinion podcast host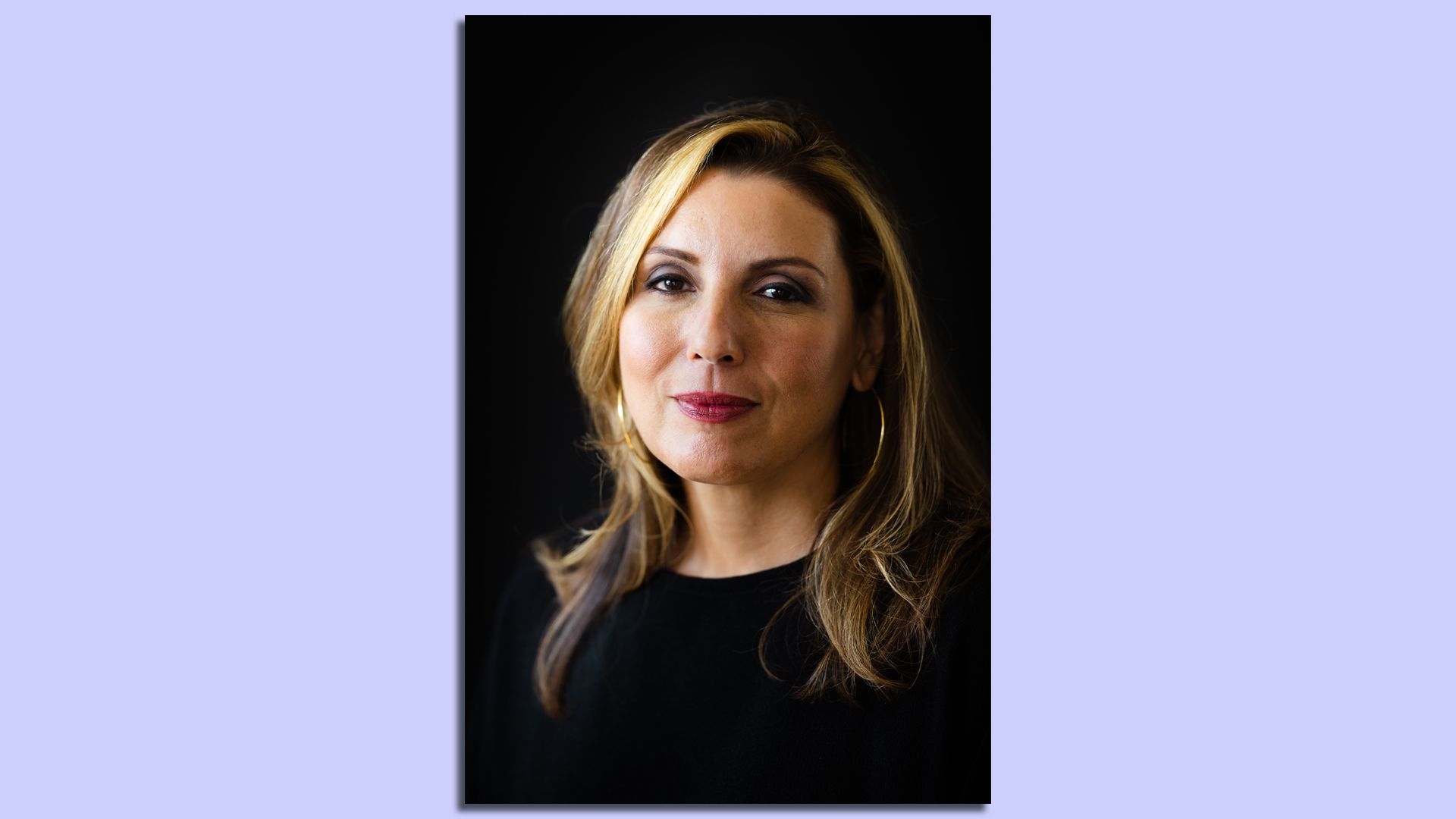 The New York Times on Thursday said it has hired Lourdes "Lulu" Garcia-Navarro, the former host of NPR's Weekend Edition Sunday and a former co-host of NPR's morning news podcast Up First, to anchor a new Opinion podcast.
The big picture: The Times has invested heavily in building out a high-profile Opinion podcast roster in the last two years, hiring household names like Ezra Klein, Kara Swisher and Jane Coaston to launch their own shows.
Garcia-Navarro's hiring also speaks to the Times' push to hire more people of color in prominent positions within the organization.
Details: The new podcast, which has yet to be named, will "explore the personal side of opinion — how we come to believe what we do, and what happens when our beliefs get tested," Opinion editor Kathleen Kingsbury and director of audio Paula Szuchman wrote in an internal memo.
"Imagine a guest essay, but for the ears," they said.
The podcast will be available for free anywhere listeners get their podcasts.
It's unclear what the cadence will be for publishing the podcast at this point. The Times currently airs at least one Opinion podcast episode per day across its three existing shows.
Be smart: Garcia-Navarro's background is mostly in news, not opinion, but given the breadth of her experience, it makes sense that the Times would have her take on an opinion podcast that will focus on a broad range of issues.
Prior to her hosting gigs, Garcia-Navarro was a longtime international correspondent based in the Middle East and Latin America. She also worked as an NPR correspondent based in Brazil, Israel, Mexico and Iraq.
Before spending 16 years with NPR, Garcia-Navarro had stints at AP and BBC.
She has been awarded several major journalism prizes, including two Peabody Awards, a Lowell Thomas Award from the Overseas Press Club and an Edward R. Murrow Award from the Corporation for Public Broadcasting.
What she's saying: "I am delighted to be joining the Opinion section of The New York Times and to be heading a show which will be exploring the place where lived experience and opinion intersect," Garcia-Navarro said in a statement.
What to watch: The Times has invested more in its Opinion content as it looks to build stronger connections with subscribers.
Go deeper: NYT doubles down on subscription newsletters
Go deeper