Newsom signs new legislation to bolster police accountability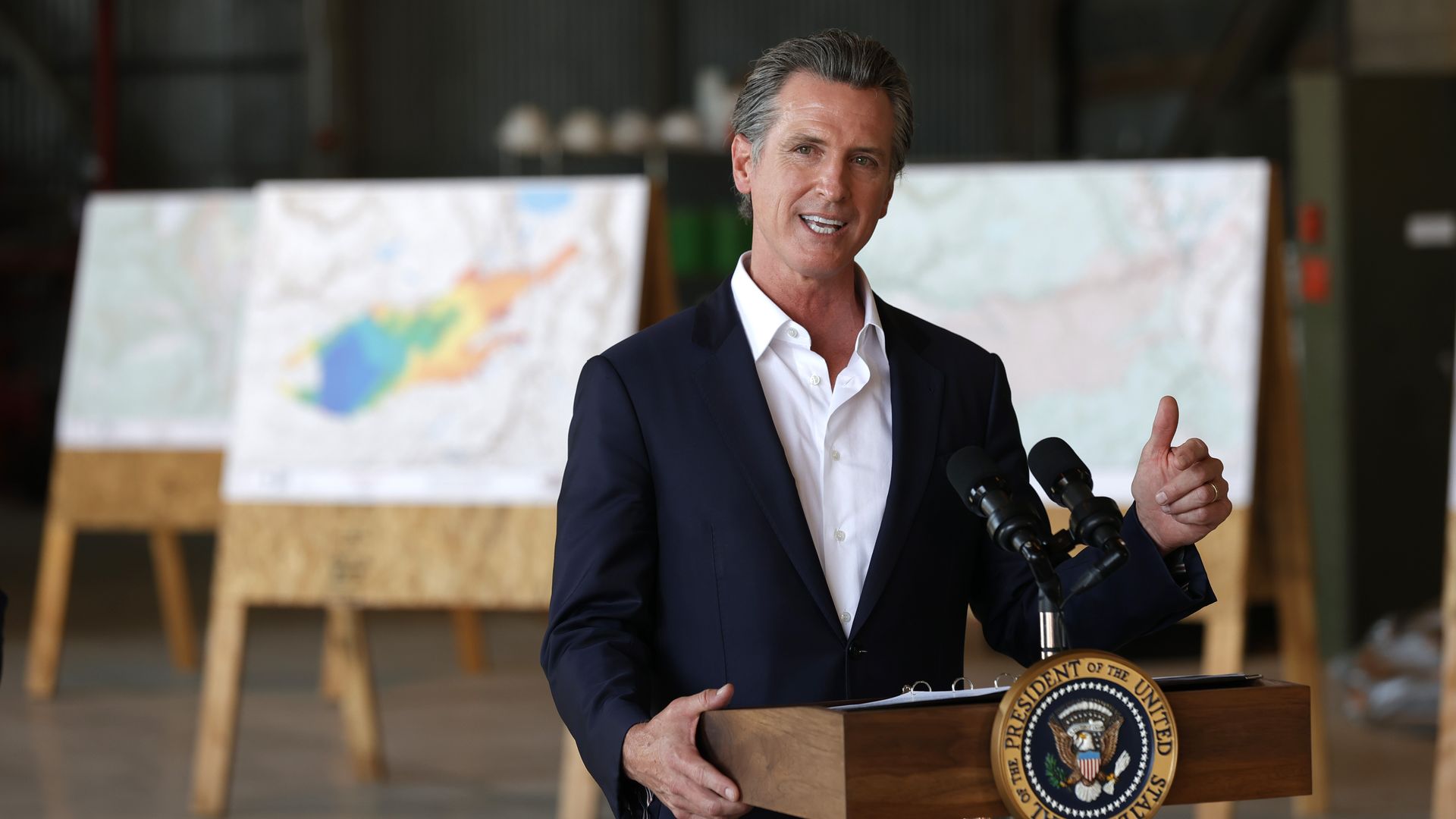 California Gov. Gavin Newsom signed legislation on Thursday that will ban certain police holds and create a system to decertify police officers for serious misconduct.
Why it matters: The state has aimed to reform policing with a slate of bills since George Floyd's death last year in Minneapolis.
Details: With the bill's signage, the Commission on Peace Officer Standards and Training will institute a system for investigating and revoking or suspending certification in cases of "serious misconduct, including excessive force, sexual assault, demonstration of bias and dishonesty," per a release from Newsom's office.
A separate bill increases the transparency of misconduct records related to "findings of unreasonable or excessive use of force, discriminatory or prejudiced behavior, failure to intervene when witnessing excessive use of force by a peace officer, or participation in unlawful searches and arrests."
The Democratic governor also signed the Angelo Quinto Act, which bars certain life-threatening face-down holds that can lead to asphyxia.
What he's saying: "Today marks another step toward healing and justice for all," Newsom said in a statement. "Too many lives have been lost due to racial profiling and excessive use of force."
"We cannot change what is past, but we can build accountability, root out racial injustice and fight systemic racism. We are all indebted to the families who have persevered through their grief to continue this fight and work toward a more just future."
Go deeper