San Jose to apologize for racial injustice against Chinese immigrants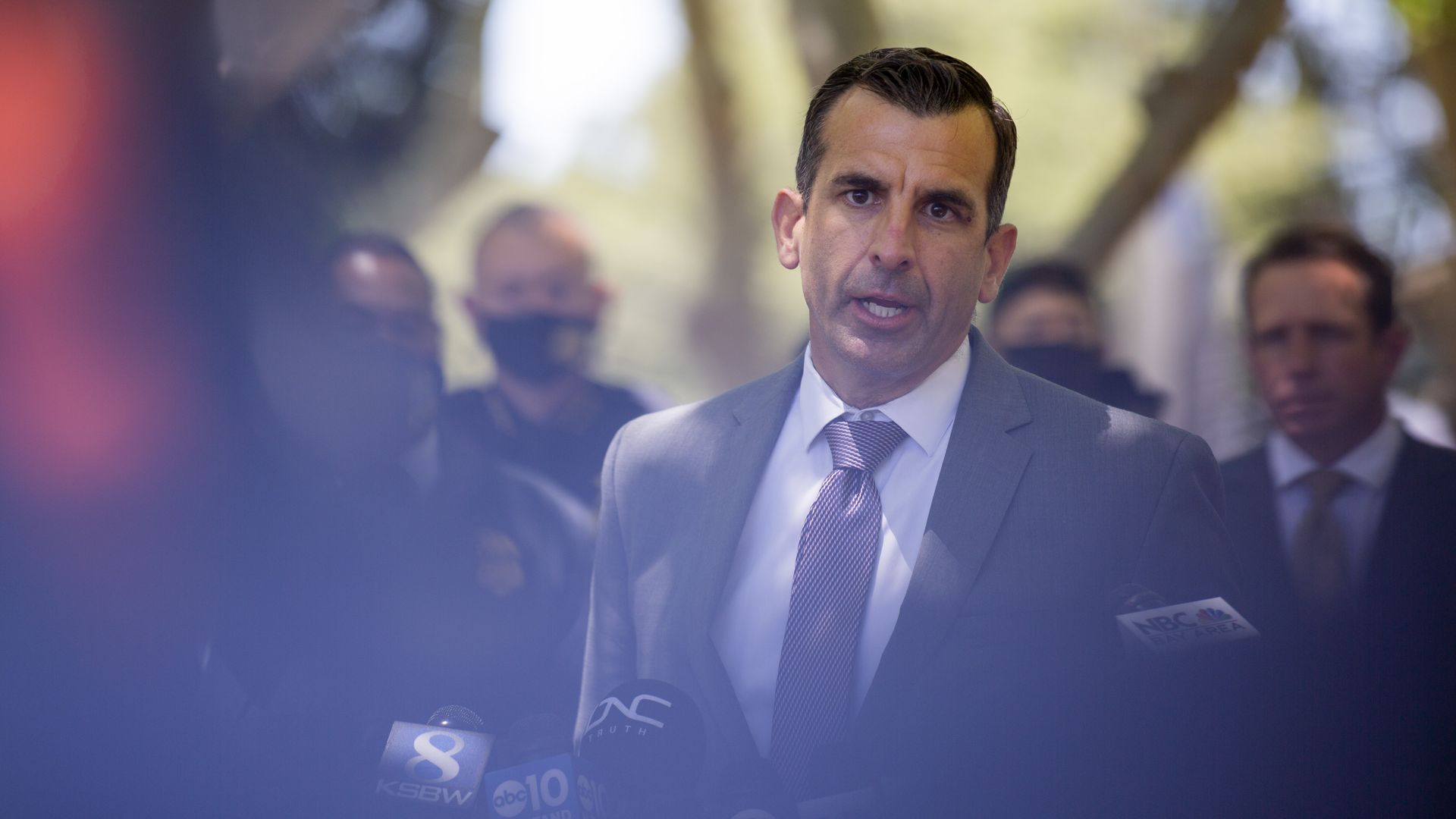 San Jose officials will formally apologize in a Wednesday ceremony for racial discrimination and injustices that early Chinese immigrants suffered in the Californian city — including the destruction of Chinatown in an 1887 arson attack.
Why it matters: A rise in anti-Asian hate during the pandemic has focused attention on the U.S. legacy of racism against Asian Americans, per Axios' Shawna Chen. San Jose is the latest and largest city in the U.S. to formally apologize to Chinese immigrants and their descendants.
Driving the news: San Jose City Council unanimously approved a resolution to apologize on Wednesday to Chinese immigrants and their descendants for the city's role in "systemic and institutional racism, xenophobia, and discrimination."
"An apology for grievous injustices cannot erase the past, but admission of the historic wrongdoings committed can aid us in solving the critical problems of racial discrimination facing America today," the resolution states.
Context: Chinese immigrants faced racist policies in Western states in the 19th century, including being prevented from owning property and land, as well as scapegoating and xenophobia.
In San Jose, the Chinese settlers built their own communities, resulting in five Chinatowns in the city that existed until the 1930s. Several were targeted by arsonists, KQED notes.
One such deliberately lit blaze in May 1887 in Chinatown on Market Street razed homes and businesses, displacing 1,400 people — soon after San Jose's council had declared the site "a public nuisance in the way of plans to build a new city hall," per the Mercury News.
What they're saying: Connie Young Yu, a historian and author of "Chinatown, San Jose, USA," whose grandfather was a teenage refugee from the 1887 fire, told AP the apology gave her an "enormous sense of reconciliation and a sense of peace," adding that it shows the city was "taking responsibility" for the discriminatory acts.
Councilmember Raul Peralez said in an emailed statement that being a city that's inclusive and welcoming for all "means facing head on its past mistakes."  
"Our Chinese community has long been an important part of our city and this long overdue apology from the city will be a step forward towards much healing," Peralez added.
San Jose Mayor Sam Liccardo noted that it's "important for members of the Chinese American community to know that they are seen and that the difficult conversations around race and historic inequities include the oppression that their ancestors suffered," per AP.
Go deeper: The centuries-long history of anti-Asian racism and violence in the U.S.
Editor's note: This article has been updated with comment from Peralez.
Go deeper