Time partners with Charter to expand into future of work coverage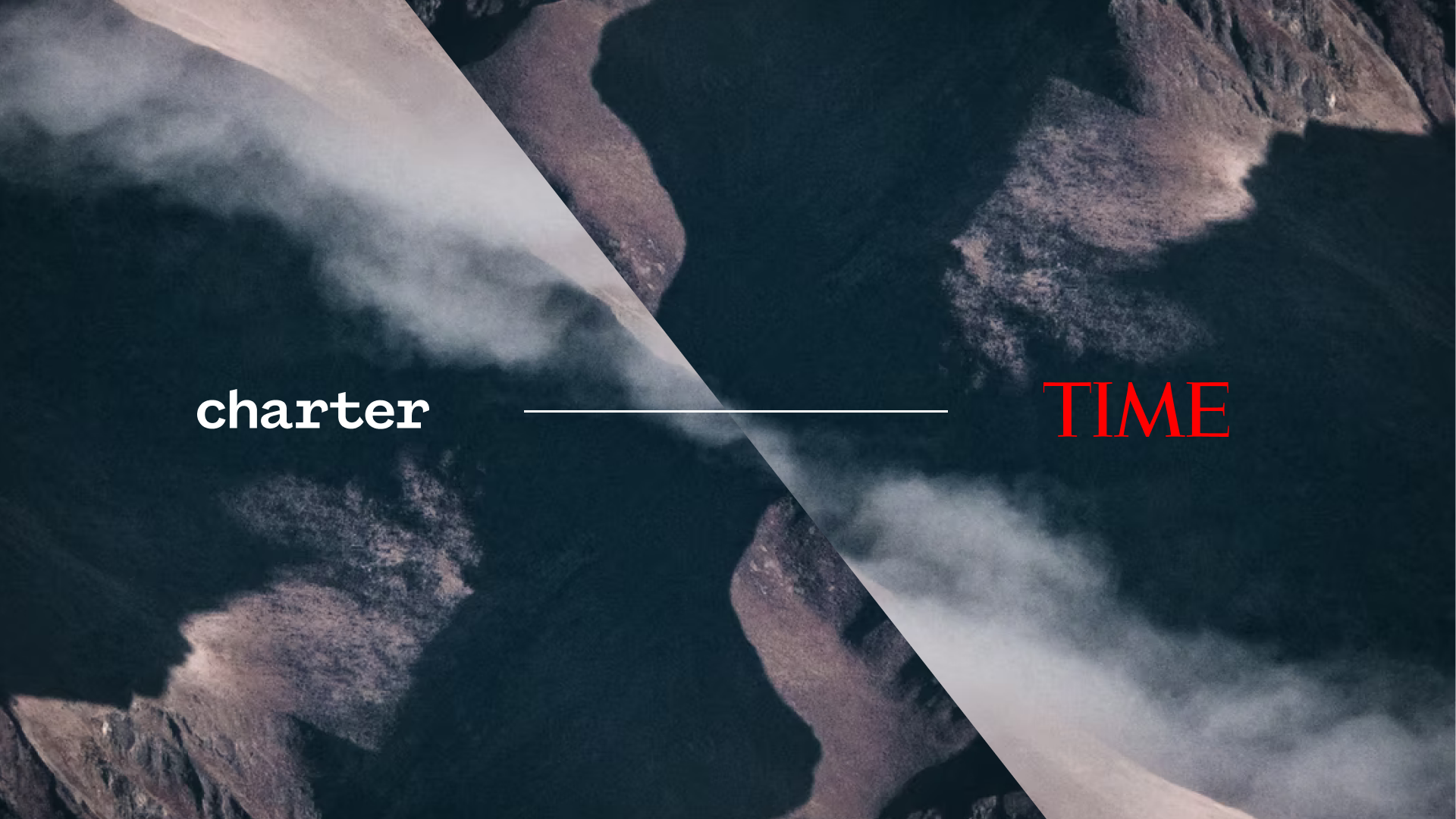 "Charter," the new digital media company centered around the future of work, is partnering with Time to distribute its content across Time's owned and operated channels, executives tell Axios.
Why it matters: The deal points to the growing priority of coverage by mainstream outlets around the future of work in light of the pandemic.
Details: The partnership launches Tuesday with the first edition of a new column about the modern workplace written by veteran business journalist S. Mitra Kalita.
Kalita's work will appear jointly in TIME and Charter. She will take on the new column in addition to running her new newsletter startup URL Media, which covers local news on Black and brown communities.
Her column is "a joint investment in her work," said Kevin Delaney, founder and CEO of Charter. Kalita authored Fortune's "Worksheet" newsletter during the pandemic.
In addition to the column, a new Charter section (time.com/charter) will appear on Time's website in November, providing original coverage of the future of work for Time's readers.
Beyond that, the two companies are in touch about other ways to team up, especially around events. Time, for example, will be a partner for Charter's "Workplace Summit" in June.
"There is no financial exchange in this partnership, but we can imagine opportunities to jointly propose advertising and sponsorship offerings," said Jay Lauf, co-founder and president of Charter.
Instead, Delaney said that the goal of partnership "is to reach as many people as we can with our coverage of how to transform workplaces."
"For us, it's 100% about impact," he said.
Catch up quick: Charter, which launched in June, is led by Quartz and New York Times digital veterans. Delaney says it has over 40,000 email subscribers. It recently launched a paid membership tier, in addition to selling sponsorships around its events and newsletter.
Time has been investing in more business coverage over the past few years. The company launched its new "Business Person of the Year" franchise in 2019, a new "Leadership Brief" newsletter on CEOs in 2020 and the "Time 100 most influential companies" list in 2021.
"It's been three years since Marc and Lynne Benioff acquired Time and during that time, we've been on a journey to figure out how Time should live as an independent company," said Samuel Jacobs, deputy editor of Time magazine. "Part of that journey is thinking about what to cover. Increasingly we've decided to put that focus into business coverage."
By the numbers: Jacobs notes that in January of 2021, business accounted for 3% of Time's digital coverage, compared to 20% in August.
"Their clear investment and ambitions for this area of business coverage was really important for our motivation to work them," Delaney said.
The big picture: It's not uncommon for legacy media companies with large audiences to partner with smaller outlets with niche expertise, or buy them outright.
"Core to our strength is the size of our audience and brand," Jacobs said, noting an array of editorial partnerships the company has formed with outlets like the Texas Tribune and the Fuller Project.
Bottom line: Asked why Time didn't acquire Charter, Jacobs said, "We have an incredibly strong platform and we want to figure out how to use it."
"The gift of a legacy business is the reach it has across the globe and all these different subject areas allows us to plug into partnerships like the one with Charter and quickly accelerate growth. We wouldn't be able to do that as quickly if we tried to stand something up on our own."
Go deeper