Pfizer testing oral pill for prevention of COVID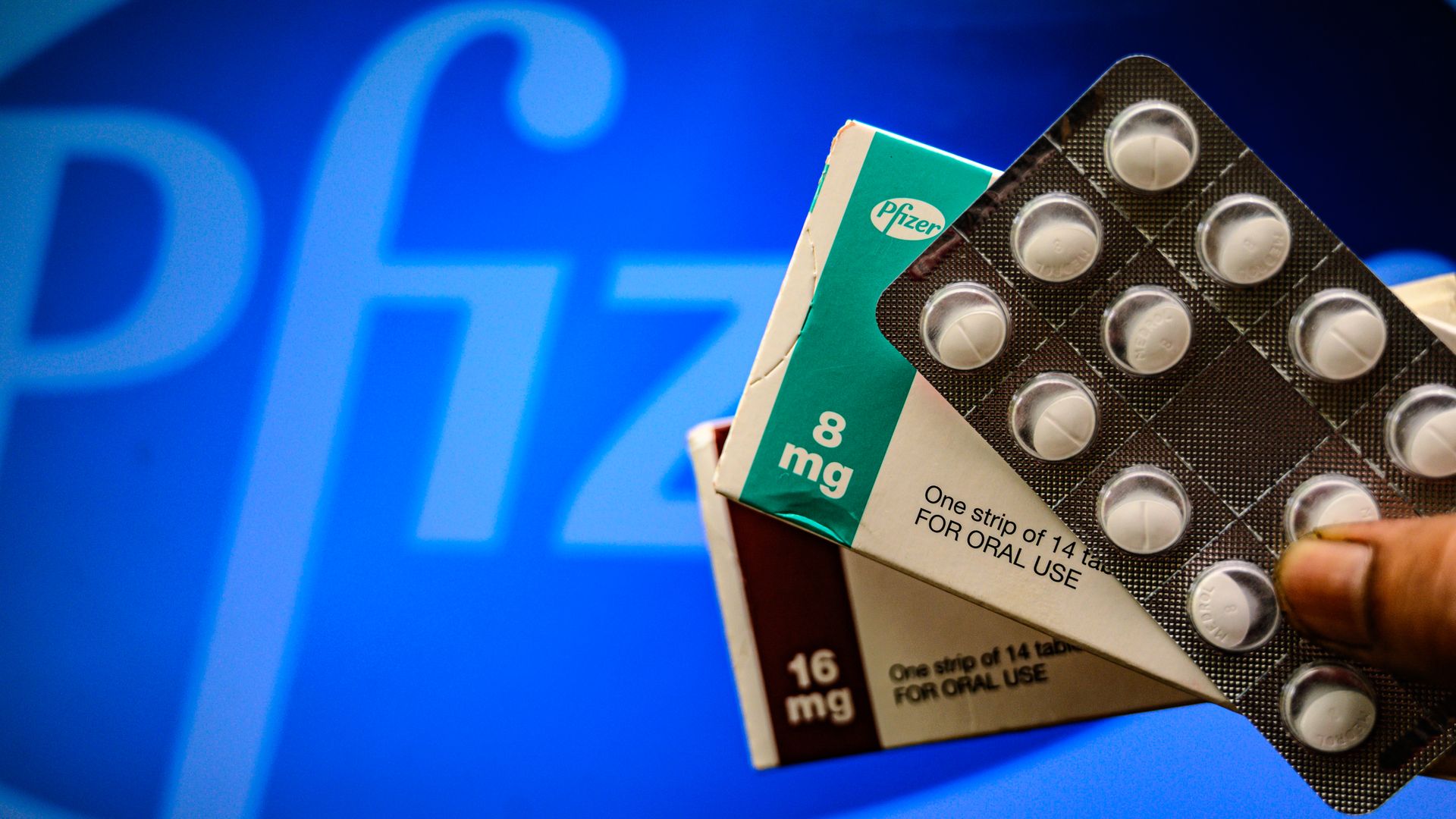 Pfizer announced Monday that it is testing an oral antiviral drug that would help prevent COVID-19.
Why it matters: This drug is one of several antiviral pills that could have a massive impact on coronavirus treatment since not everyone will get a vaccine, and it may take years to fully vaccinate people in certain countries, per Axios' Alison Snyder.
What to expect: The mid-to-late-stage study will test Pfizer's drug, PF-07321332, designed to block the activity of the main enzyme the coronavirus needs to multiply, per a Pfizer statement.
This will be co-administered with a low dose of ritonavir, which is widely used in combination treatments for HIV infection.
For the record: Remdesivir, a drug investigated earlier to treat Ebola and other diseases, is to date the only antiviral approved in the U.S. for COVID-19.
What they're saying: Mikael Dolsten, chief scientific officer and president of Pfizer, said in a statement that the drug would complement the "impact that vaccines have had in helping quell infections."
"If successful, we believe this therapy could help stop the virus early — before it has had a chance to replicate extensively — potentially preventing symptomatic disease in those who have been exposed and inhibiting the onset of infection in others," Dolsten added.
Go deeper